After back-to-back blowout victories over ACC opponents, No. 1 Duke will face No. 13 Florida State in its toughest road test so far.
The Blue Devils are turning into an offensive juggernaut, averaging 90.9 points per contest. With Zion Williamson and RJ Barrett leading the offense every game, the sky is truly the limit for this program.
Despite skeptics having concern over the lack of a road game through two months, Duke dismantled Wake Forest in a hostile environment on Tuesday.
Now, the Blue Devils will have to defeat the Seminoles, who are undefeated on their home court.
Florida State owns a 13-2 record with both its losses coming away from the Donald L. Tucker Center. Following the team's disappointing showing against Virginia last weekend, the Seminoles rebounded with a win over Miami earlier this week.
Even though Duke will have its hands full with Florida State, ESPN's matchup predictor believes Mike Krzyzewski's young core will respond well to the challenge.
According to the FPI, the Blue Devils have a 72.3 percent chance of defeating the Seminoles on Saturday.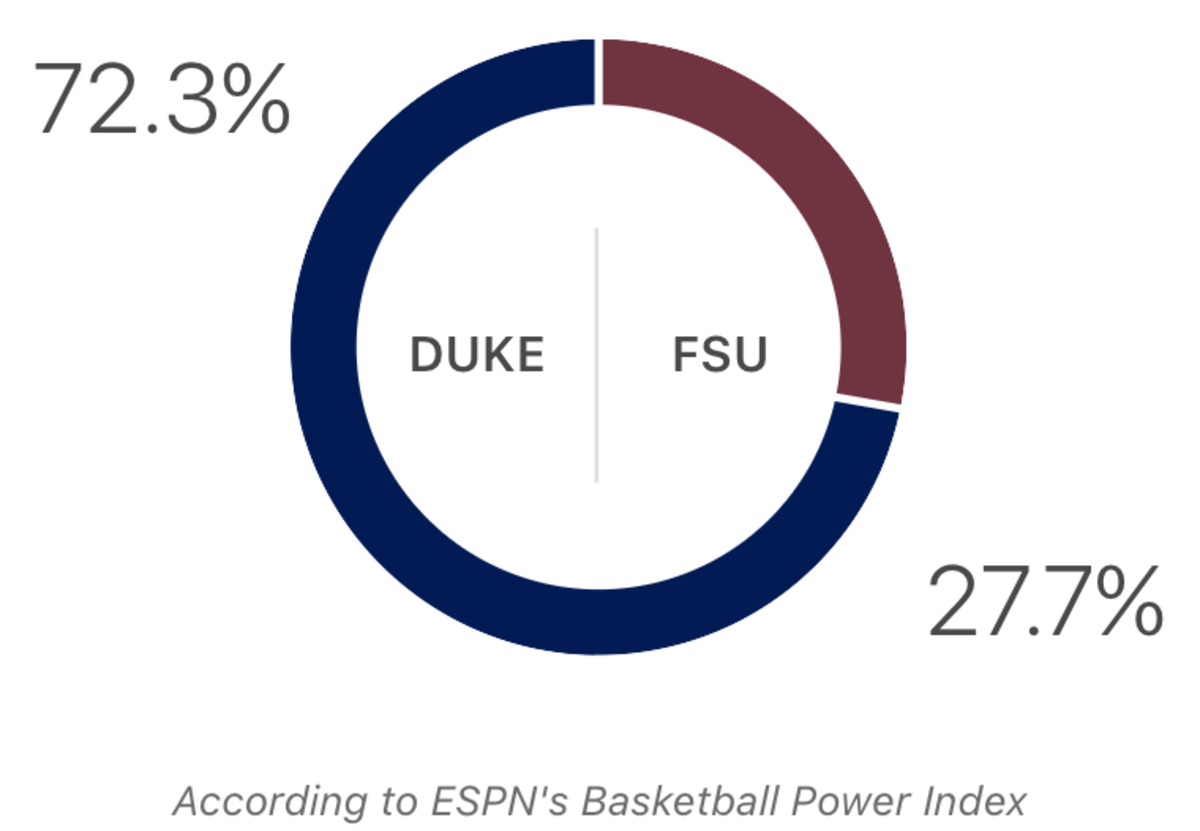 Duke is looking to extend its winning streak to nine games, meanwhile Florida State is searching for a season-defining win.
This should be one of the best games of the weekend in college hoops.