If North Carolina is going to hoist the national title this year, its quest will start with a victory over Iona in the opening round. With the Tar Heels possessing one of the deepest teams in the country, they've become a trendy pick to make the Final Four.
Roy Williams might have his best roster in years, which is led by Luke Maye and Cameron Johnson. However, the freshmen duo of Nassir Little and Coby White play an equally important role for the Tar Heels.
Over the past few months, the Tar Heels are playing better than almost every team in the nation.
While it'd be stunning to see North Carolina lose in the first round, fans shouldn't dismiss Iona. The Gaels have an elite guard capable of taking over in the form of E.J. Crawford.
Iona won its last 10 games to punch its ticket to the NCAA Tournament. Unfortunately, ESPN believes the MAAC champions' unbelievable winning streak will end on Friday.
According to the BPI, the Tar Heels have a 98.5 percent chance of defeating the Gaels.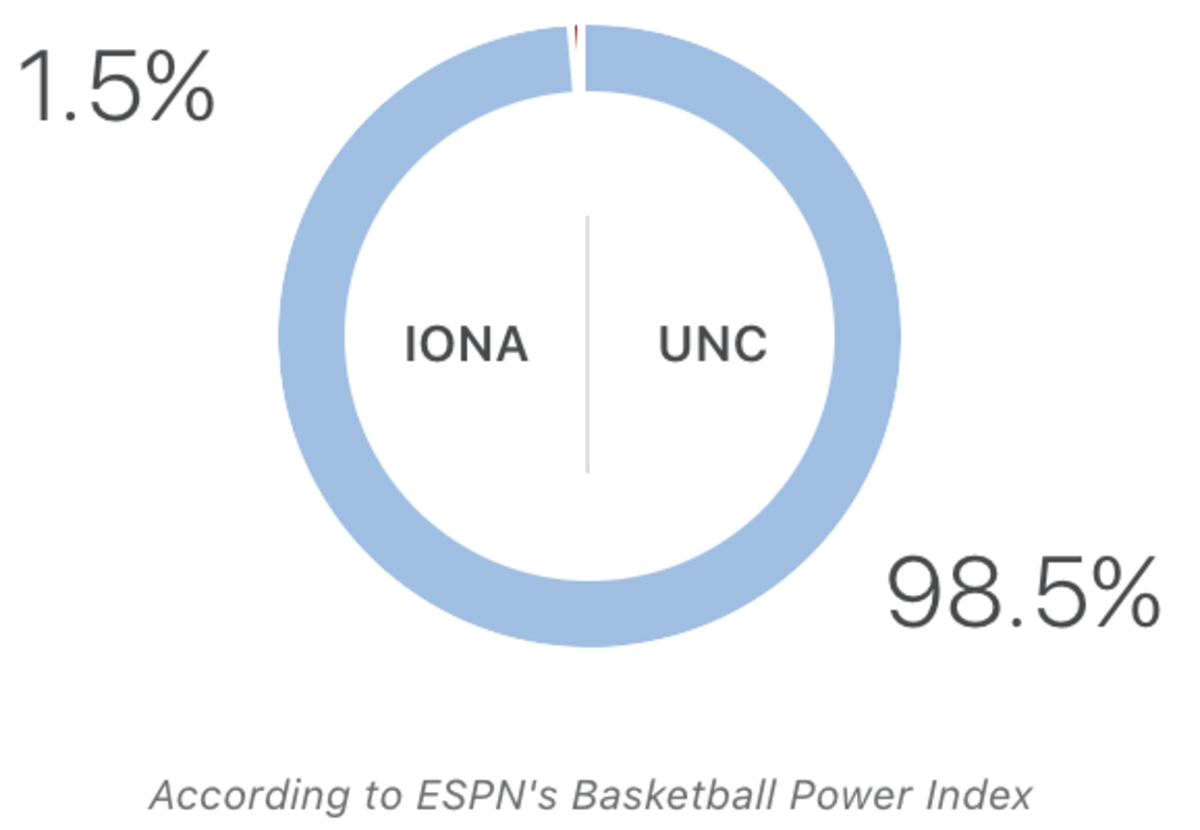 Tipoff is set for 9:20 p.m. ET from Nationwide Arena.
Winner of this Iona-North Carolina matchup would face the winner of the Utah State-Washington matchup in the Round of 32.