In the final weekend of the college football season, we have pure chaos. Oklahoma needs to beat rival Oklahoma State to notch a Playoff berth. Meanwhile, the other four major conferences have their title games. As you'll see, one Power 5 winner with just one loss won't be given a chance to play for it all.
Week 14 Highlights:
Clemson defeats Miami handily in the ACC title game, securing the No. 1 seed in the Playoff
Oklahoma finishes the regular season undefeated, beating Oklahoma State. The Sooners secure the No. 2 seed in the Playoff.
Stanford outlasts USC in the Pac-12 championship, and the Cardinal get the No. 3 seed in the Playoff.
Tennessee avenges an earlier loss to Alabama, securing a berth as the No. 4 seed in the Playoff.
Michigan, despite winning the Big Ten title and finishing 12-1, winds up No. 5, on the outside looking in.
Here are the final standings and final College Football Playoff rankings.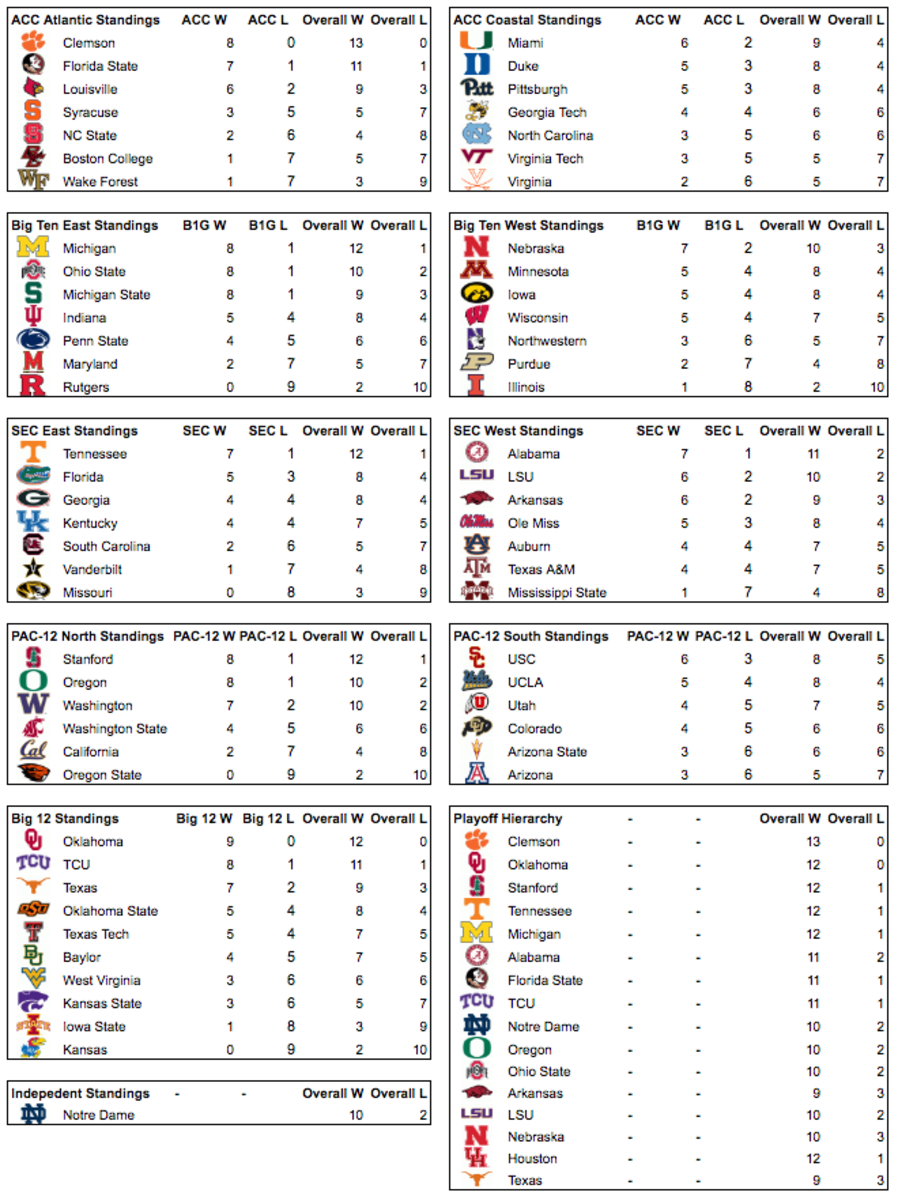 Here are the scores for the final weekend of the year:
Baylor 23, West Virginia 13
TCU 66, Kansas State 39
Oklahoma 51, Oklahoma State 29
Clemson 34, Miami 21 (ACC Title Game)
Stanford 40, USC 10 (Pac-12 Title Game)
Tennessee 17, Alabama 13 (SEC Title Game)
Michigan 23, Nebraska 20 (Big Ten Title Game)
See you in late August.