Last month, Baylor football player Shawn Oakman, one of the most physically imposing defensive ends in college football, was arrested and charged with sexual assault following an incident that allegedly took place with a fellow student on April 3. It was later revealed, in a report by Orangebloods, that Oakman had also been accused of domestic violence back in 2013.
Thursday, Baylor head coach Art Briles was fired by the university after a report by Pepper Hamilton LLP suggested the school failed to take appropriate action in response to reports of sexual assault and domestic violence. Oakman, who probably should have sat this one out, took to Twitter in response. He implied that the same people who once praised Briles for turning the program into a powerhouse have now fired him. It's similar to a quote from a Jay Z song.

Oakman has since deleted the tweet.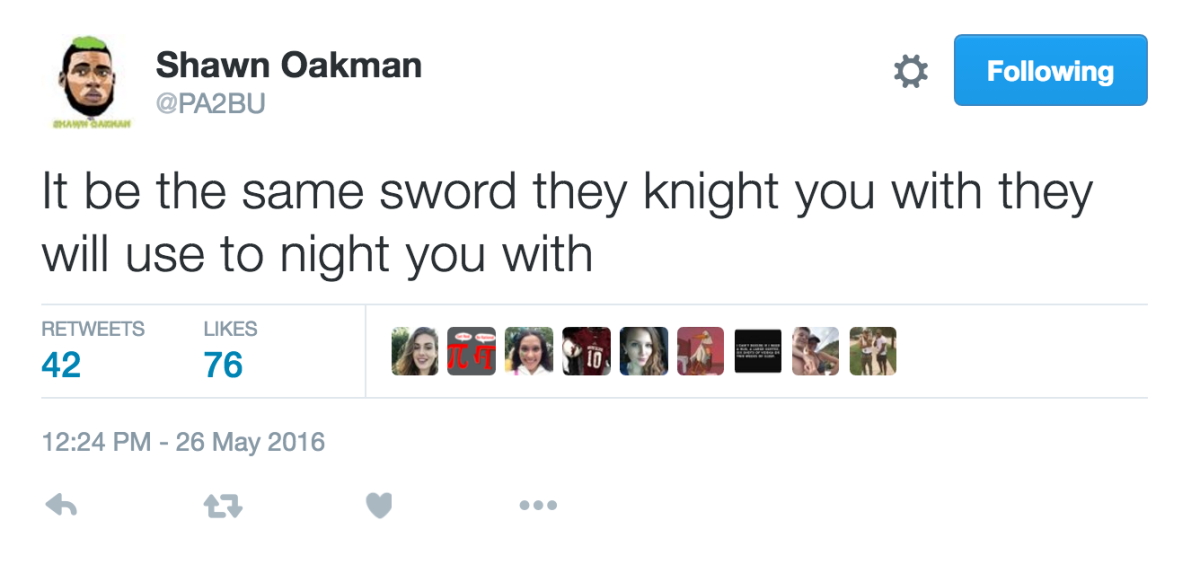 Predictably, Oakman's comment isn't getting the best response on social media. He's getting blasted.
Tweet from former Baylor DE Shawn Oakman "It be the same sword they knight you with they will use to night you with" pic.twitter.com/j89Unk74RW

— Troy Hughes™ (@TommySledge) May 26, 2016
Ok, Shawn Oakman of all people should be shutting the eff up right now, not tweeting stupid stuff like this. https://t.co/7K5v6VVz35

— Chris Kouffman (@ckparrot) May 26, 2016
Oakman is free to say what he thinks on social media, but given his situation, he may not have thought this one through.