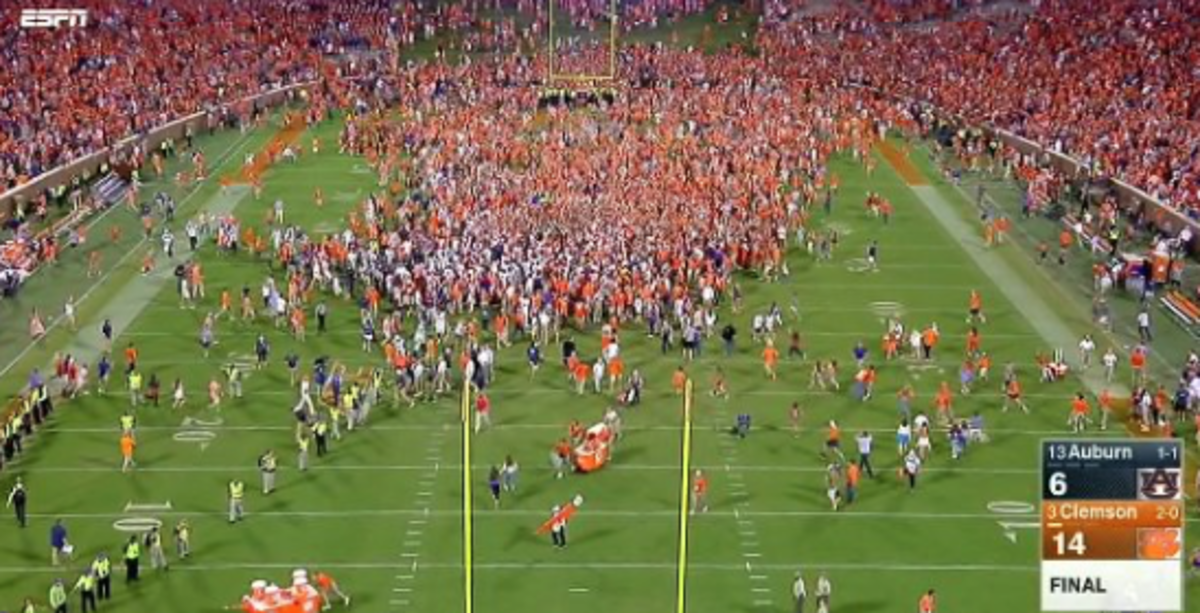 This weekend doesn't offer much, on paper.
Week seven of the 2017 college football season may turn out to be fantastic, but it won't be because we've got tons of great matchups – at least not on paper.
This weekend, there are zero games being played between two teams that are both ranked. That's right – despite being in the thick of conference play, we somehow don't have any ranked squads taking each other on.
Here's the schedule for games involving ranked teams.
No. 2 Clemson at Syracuse
No. 8 Washington State at California
No. 6 TCU at Kansas State
No. 17 Michigan at Indiana
No. 20 NC State at Pittsburgh
No. 24 Texas Tech at West Virginia
Purdue at No. 7 Wisconsin
No. 10 Auburn at LSU
Georgia Tech at No. 11 Miami
No. 12 Oklahoma vs. Texas
Baylor vs. No. 14 Oklahoma State
No. 25 Navy at Memphis
East Carolina at No. 22 UCF
Arkansas at No. 1 Alabama
Missouri at No. 4 Georgia
No. 9 Ohio State at Nebraska
Cincinnati at No. 18 South Florida
Utah at No. 13 USC
No. 21 Michigan State at Minnesota
Boise State at No. 21 San Diego State
No. 5 Washington at Arizona State
Oregon at No. 23 Stanford
Of course, college football has a way of providing drama regardless of which teams are playing. This could turn out to be a weekend that features a ton of upsets.
Either way, the first "big" matchup comes Friday night when No. 2 Clemson heads to Syracuse.