Earlier this week, Ohio State quarterback Tate Martell entered his name into the NCAA's transfer portal – meaning he's exploring the idea of leaving the Buckeyes for another program. His Twitter activity since has been very interesting.
Thursday, it was noted that Martell was suddenly following coaches from Miami, West Virginia and Auburn. Friday, there's a new trio of coaches he appears to be interested in keeping an eye on.
In the last hour, Martell has followed Oklahoma head coach Lincoln Riley, Penn State head coach James Franklin and Mississippi State assistant Charles C. Huff.
Obviously, those are some big-time programs.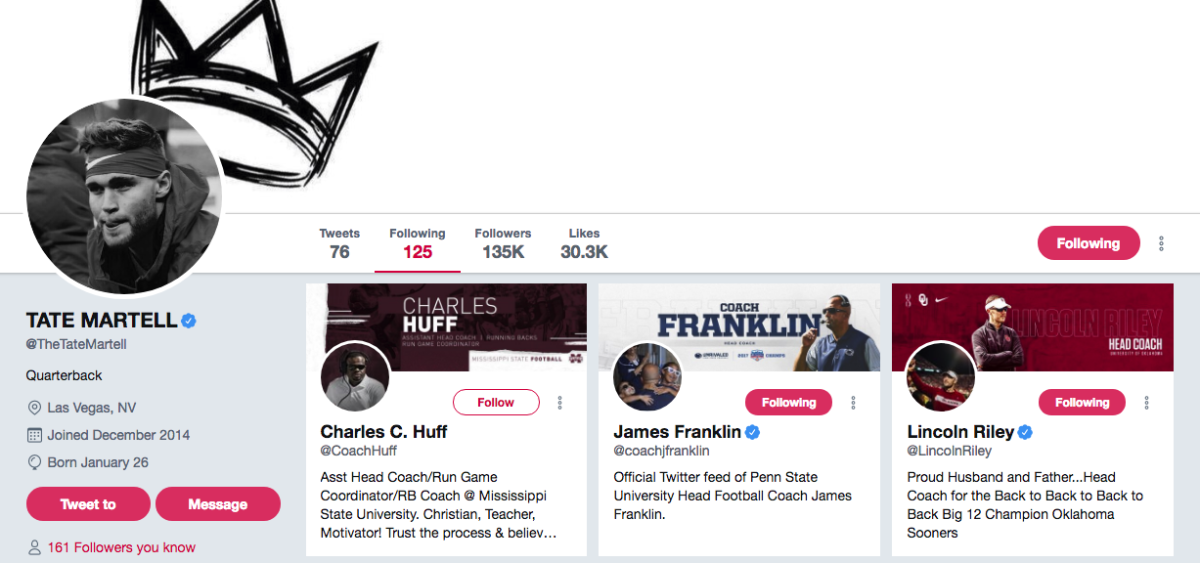 Martell, who has been at Ohio State two years, was seemingly game to compete with incoming Georgia transfer Justin Fields for the starting job this year. But something changed in the past few days – leading Martell to explore transferring.
It's interesting to note that earlier in the day, Martell changed his Twitter bio to reflect that he is no longer a quarterback at Ohio State.
Martell's decision could hinge on what Alabama quarterback Jalen Hurts does this weekend. Hurts is set to visit both Maryland and Miami.