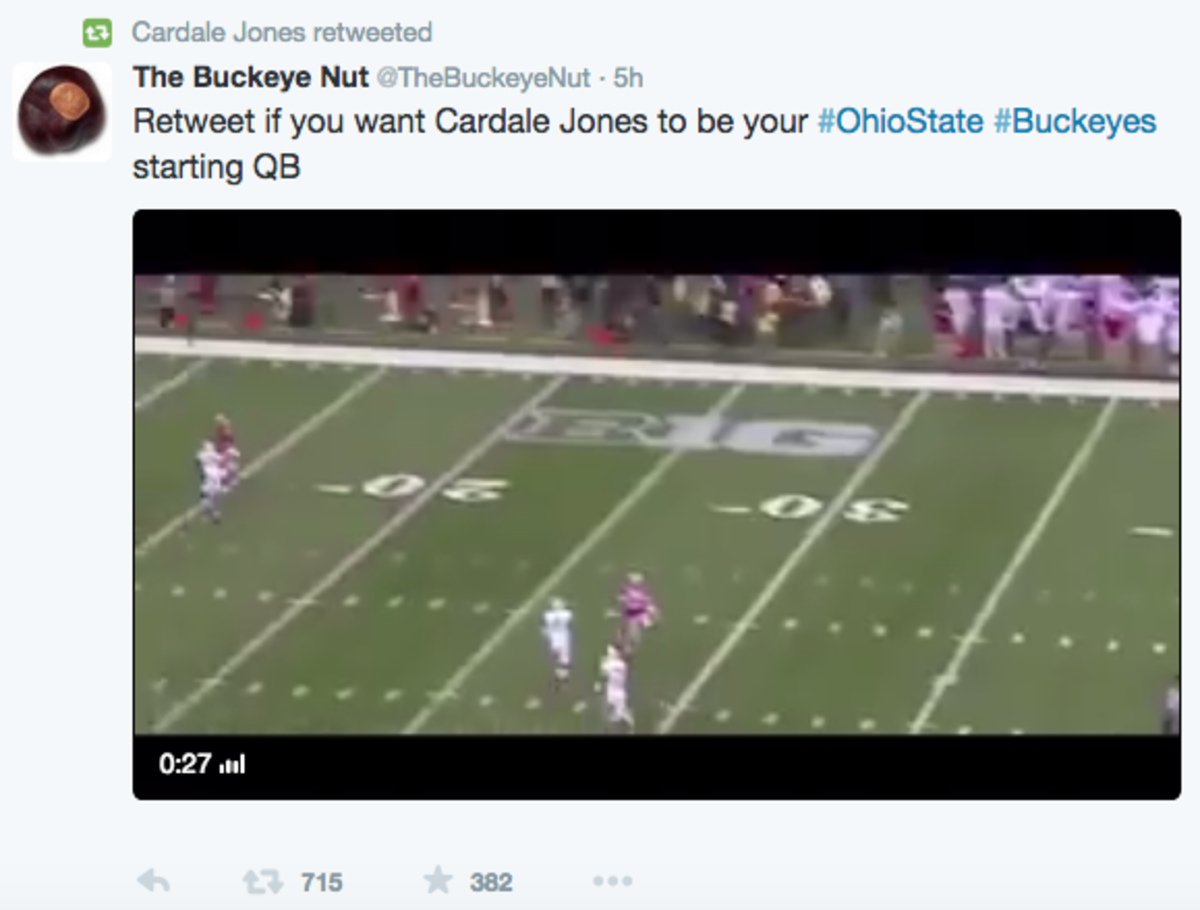 Cardale Jones wants to be Ohio State's starting quarterback. Obviously. The redshirt junior led the Buckeyes to a national championship last January and, of course, wants to play this fall. 
So it really shouldn't come as that much of a surprise when we tell you that Jones retweeted a tweet wanting retweets to support the idea of Jones as the Buckeyes' starting quarterback. 
It is a very Cardale move, though. 
Here's the actual tweet.
Retweet if you want Cardale Jones to be your #OhioState #Buckeyes starting QB pic.twitter.com/V0ryYgUQ3Z

— The Buckeye Nut (@TheBuckeyeNut) August 4, 2015
Never change, Cardale.
Ohio State opens its season Sept. 7 against Virginia Tech. The Buckeyes' starting quarterback won't be named until then.