Drew Carey took a shot at Michigan on Wednesday.
Today is apparently "College Rivalry" day on The Price is Right, and host Drew Carey took a few seconds to make it clear which team he roots for on the gridiron.
Carey, addressing both an Ohio State fan and a Michigan fan, shouted "O-H" at the Buckeye fan and gave her a fist pound. He then jokingly asked the Wolverines supporter how he was doing.
Check it out:
Gotta love when the @PriceIsRight and Drew troll TTUN! #OH pic.twitter.com/aq8tNViR5V

— Alex Moneypenny (@Moneypenny1007) November 22, 2017
The Michigan fan was wearing an interesting Jim Harbaugh-themed shirt. Check it out: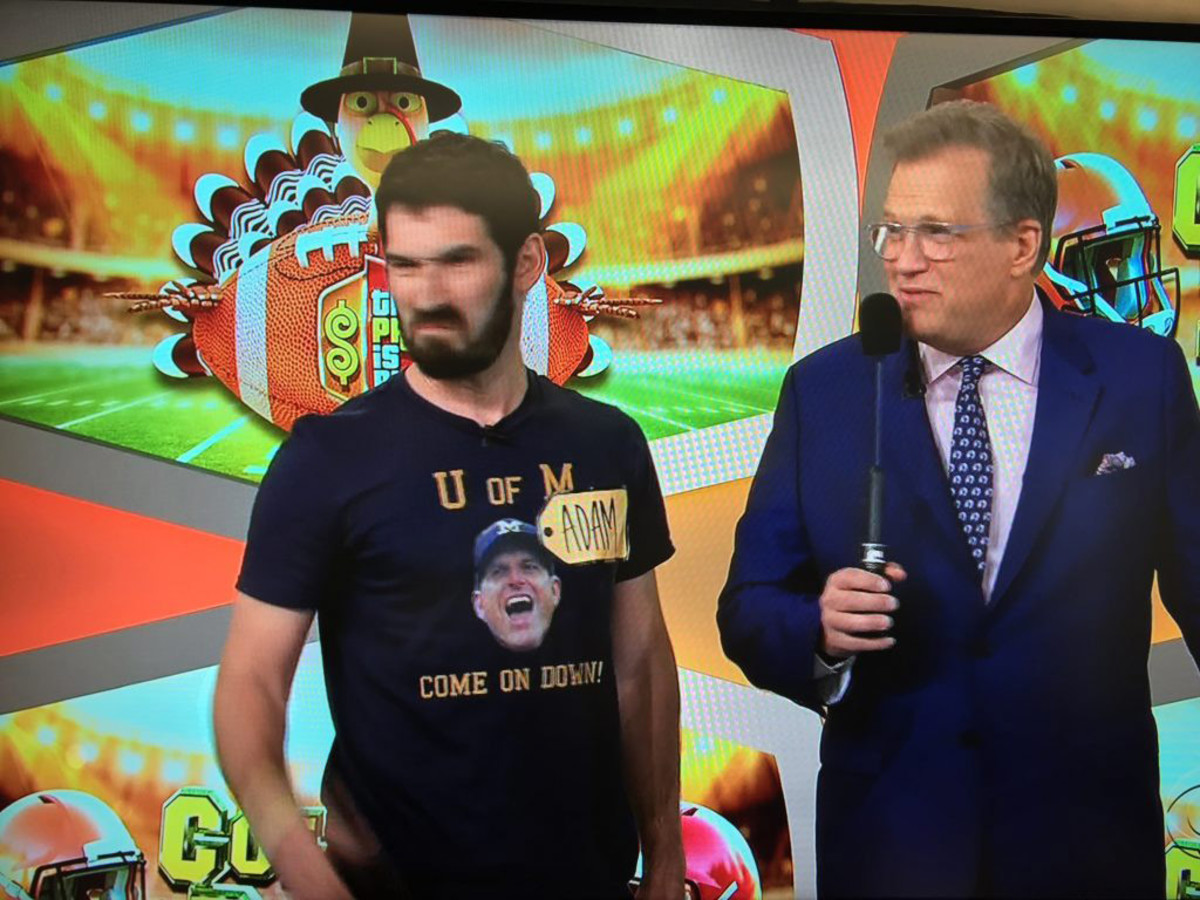 Ohio State vs. Michigan kicks off at Noon this Saturday.