While most of the focus in college football this weekend goes to the Alabama-LSU showdown coming up this afternoon, let's not lose sight of today's matchup between Penn State and Minnesota.
Both the Nittany Lions and Golden Gophers are having incredible seasons so far.
Penn State lost a plethora of playmakers to the 2019 NFL Draft, yet James Franklin has managed to lead this team to an 8-0 record through the first two months of the season. As for Minnesota, head coach P.J. Fleck has the program 8-0 for the first time since 1941.
Minnesota has looked very strong up to this point, but there are questions about how legitimate this program really is. Well, all those questions will be answered later today.
Even though Minnesota has looked dominant over the past four weeks, the 'Worldwide Leader in Sports' has the program losing its first game of the season.
According to ESPN's Football Power Index, the Nittany Lions have a 74.2 percent chance of defeating the Golden Gophers.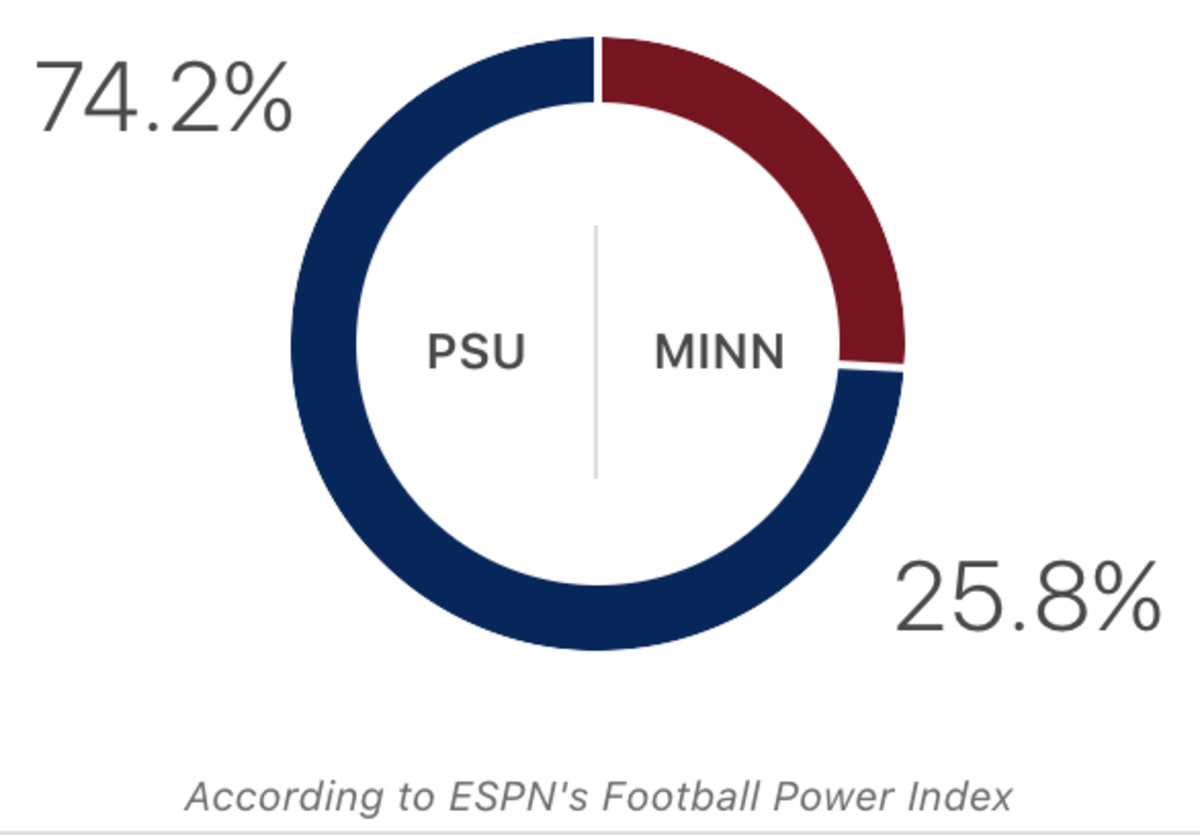 This game could very well come down to quarterback play. Sean Clifford and Tanner Morgan have looked great up this point, but perhaps the pressure of playing in a game of this magnitude could get to them.
Kickoff for this game is at 12 p.m. ET from TCF Bank Stadium.
Which program do you think will remain unbeaten after today: Penn State or Minnesota?