The college football season is less than two months away. This is prime time for fans to start planning their schedule for the fall, including the big games that they'll be attending.
In terms of price, not every game is created equal. There are plenty of affordable college games on the slate, but even before we've seen a single snap of play, some games are going for hundreds of dollars for a single nosebleed seat. For many games on this list, that price will only rise.
Rivalry games, interesting non-conference battles, and rare cross-division match-ups are all over this list. It also features some neutral site battles.
Here are the 15 most expensive college football games of the 2018 season.
We've used the "get-in price," as listed on ESPN via Vivid Seats. The average ticket price for these games, or for multiple tickets, is likely much higher.
15. Georgia vs. Tennessee – Week 5: $143
Georgia's a big draw this season, both at home and on the road. The Dawgs are coming off of a national championship berth, and have extremely high expectations as Kirby Smart continues to dominate in recruiting.
14. NC State vs. West Virginia – Week 3: $148
NC State is coming off its best season in some time. West Virginia has a Heisman candidate at quarterback. These two teams are 5-5 all-time, and have pretty high expectations in 2018. This isn't the biggest battle of name teams, but it should be pretty fun early in the year.
13. Texas A&M vs. Clemson – Week 2: $152
This is the type of game we wish we had more of on the schedule. Clemson, an annual national title contender, heads to College Station for a true road battle. The Tigers are 1-3 against the Aggies, with the last game being played all the way back in 2005.
12. Old Dominion vs. Virginia Tech – Week 4: $157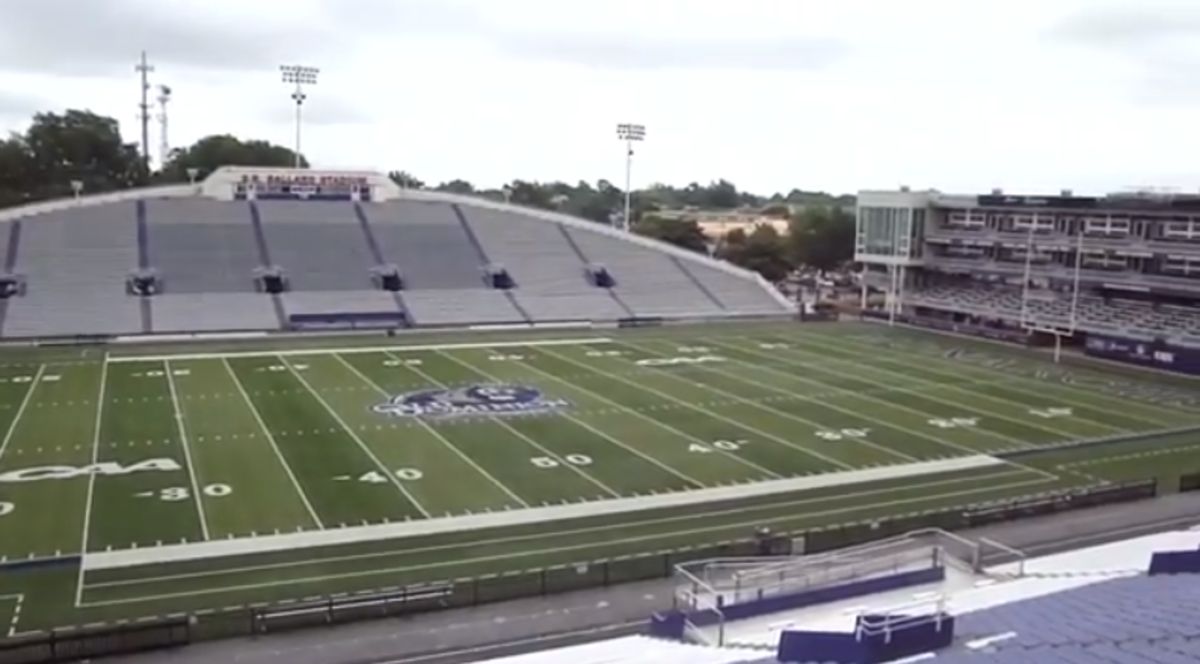 It is rare that a Group of Five program like ODU gets to host a local power. Clearly fans of the Monarchs—and plenty of Norfolk-area Hokie fans—are gobbling up tickets for this one.
11. LSU vs. Alabama – Week 10: $163
Alabama is riding a seven-game winning streak over SEC West rival LSU, beginning with the 2011-12 BCS National Championship. Ed Orgeron has a ton of pressure to land a signature victory, and this would definitely be one.
10. LSU vs. Georgia – Week 7: $168
Back-to-back LSU home games against last year's two national title finalists on our list here. LSU fans are probably more desperate to get the Alabama monkey off their backs, but Georgia is the more rare match-up. LSU leads Georgia 16-13-1 all-time, but the Dawgs captured the last game between the two back in 2013, 44-41.
9. South Carolina vs. Georgia – Week 2: $170
The SEC East gets off with a bang in this early-season battle. Georgia is the heavy favorite, but South Carolina could be a young upstart team, and will have a very emotional crowd for a 3:30 p.m. start.