Former Alabama star Damien Harris is in the NFL now after being drafted by the New England Patriots in the third round of this past year's draft, but he still appears to have the college game on his mind. Tuesday, he took a nice shot at one of his former team's rivals.
Harris, after seeing a quote from LSU's Grant Delpit on how the team will have a lot of "swag" this coming year, joked that the Tigers are going to wind up with a mediocre record again. He implied the Tigers will finish with an 8-4 record again.
Harris deleted the tweet soon after posting it. But this is the internet, so of course it'll live on forever.
Check it out: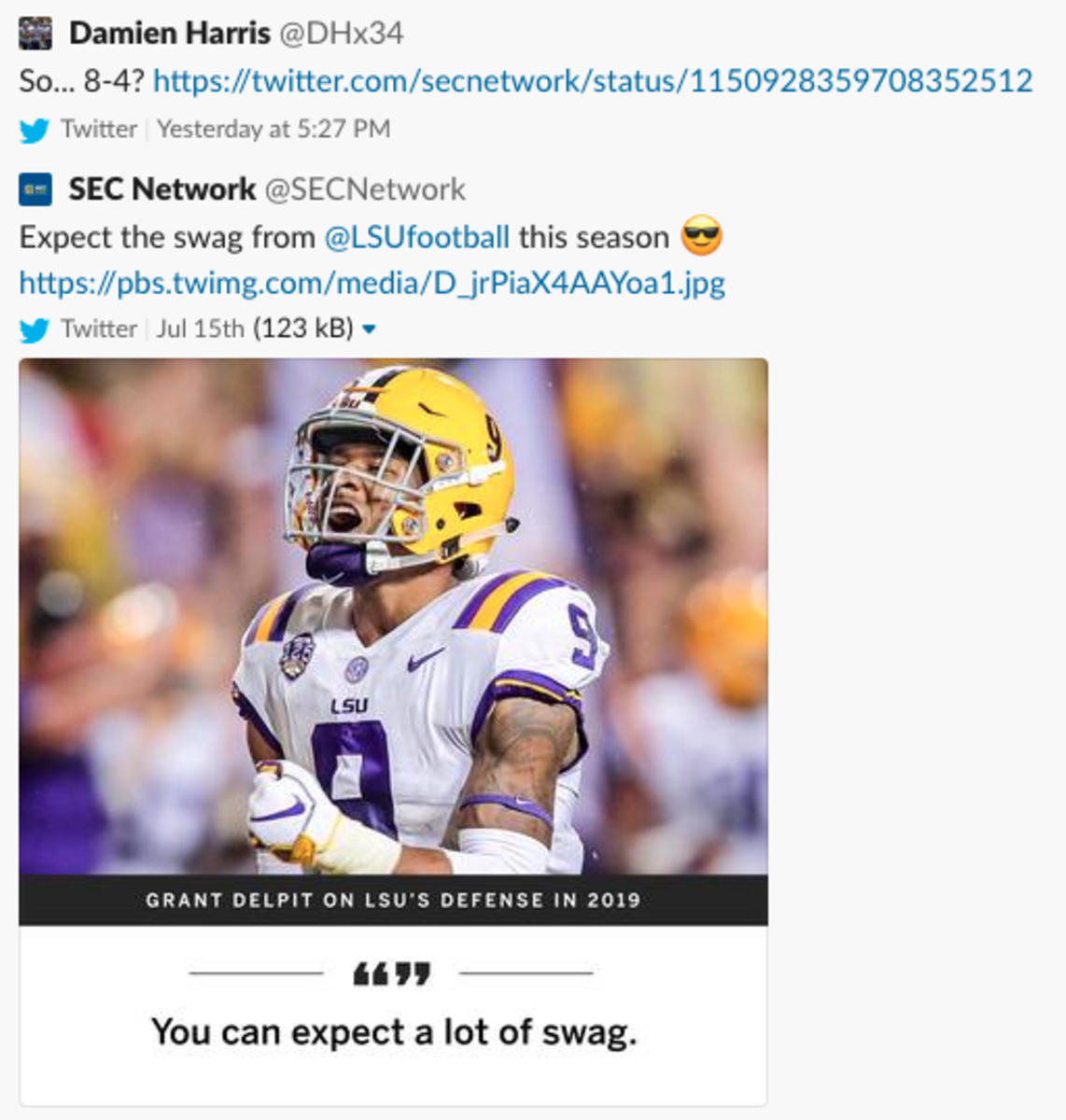 Damien Harris played for Alabama for four years, and in that time span, the Crimson Tide never lost to rival LSU. The program also won two national championships during that time.
Harris isn't exactly accurate with his joke, but he still makes his point. Alabama has been competing for national titles the past few years, while LSU has not. For the record, the last five records for the Tigers are 10-3, 9-4, 8-4, 9-3 and 8-5.
We'll see if that changes this year. LSU is projected to have a good season, but getting over the hump against Alabama is still a very tall task.