ESPN's Stephen A. Smith is in Clemson on Friday ahead of the team's big game against Florida State. Smith told viewers on First Take he's there to apologize to Dabo Swinney for picking Alabama to take down the Tigers last year.
Well, Smith now has something else to apologize for.
Smith took to Instagram a few minutes ago to post a photo of himself with a few Clemson cheerleaders. The caption comes off rather….creepy.
"Stevie-A loves the kids. He sure does :)."
The post, as you'd imagine, exploded. Most commented that Smith's caption was rather inappropriate.
Smith received so much backlash in a short time that he actually edited the caption soon after. But this is the internet, so of course, there are screenshots.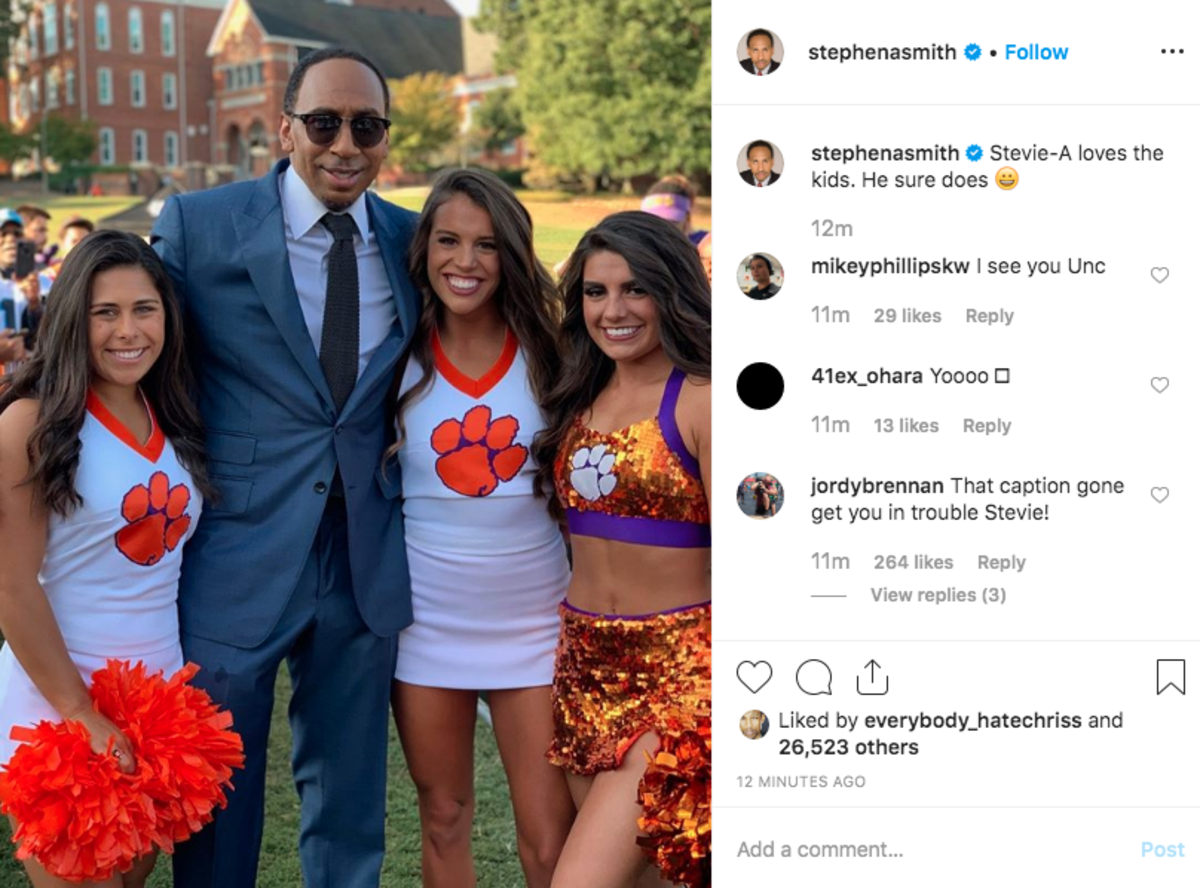 Smith's post now reads "Thanks Clemson for hosting us! :)" It's quite a change of pace.
Smith is one of the most popular personalities at ESPN, but often times, he talks himself into trouble. It'll be interesting to see if there is any fallout here.