Texas State football has been around since 1904, but the Bobcats' relatively recent transition to FBS has been rough. Now, some fans want a large-scale change in leadership.
Dennis Franchione took over the team in 2011, just before the move up to FBS. He had previously coached the team in the early 1990s, before his stints at TCU, Alabama, and Texas A&M.
Under Franchione, the team went 6-6 in 2013 and 7-5 in 2014, its first two years in the Sun Belt. The team did not get invited to a bowl after either season, and following a 3-9 2015, Franchione retired.
Athletic director Larry Teis tabbed James Madison head coach Everett Withers, a former assistant head coach at Ohio State and staff member at North Carolina, Minnesota, Texas, and Louisville, to replace him.
The Everett Withers era has gone incredibly poorly, and now some fans are calling for Larry Teis to be fired as well.
Withers' club is 1-5 this season, with its lone win over Texas Southern. On Thursday night, the Bobcats lost to Georgia Southern 15-13, the closest loss of the season.
Texas State is in the bottom five to 10 teams out of all 130 FBS programs, in just about any ranking you look at. Withers went 2-10 in each of his first two seasons, and has to be among the most likely coaches to be fired this season.
Now, fans want Teis out with him. One had a "Fire Teis" sign in the stadium last night, and a campaign raised a few hundred dollars to fly a "Fire Teis" banner over the stadium for homecoming.
Looks like an airplane banner saying "#FireTeis" will fly over Bobcat Stadium on Oct. 27, #TXST's homecoming. To say the least, this fan base is obviously disgruntled. https://t.co/7ipDVLNubJ https://t.co/8qgeEt7G6Y

— Keff Ciardello (@Keff_C) September 27, 2018
First "Fire Teis" sign. #TXST pic.twitter.com/l8WPACHn5z

— Keff Ciardello (@Keff_C) October 7, 2018
A "Fire Larry Teis" website has also been launched, instructing fans to literally wear "cut ties" to games to show their displeasure.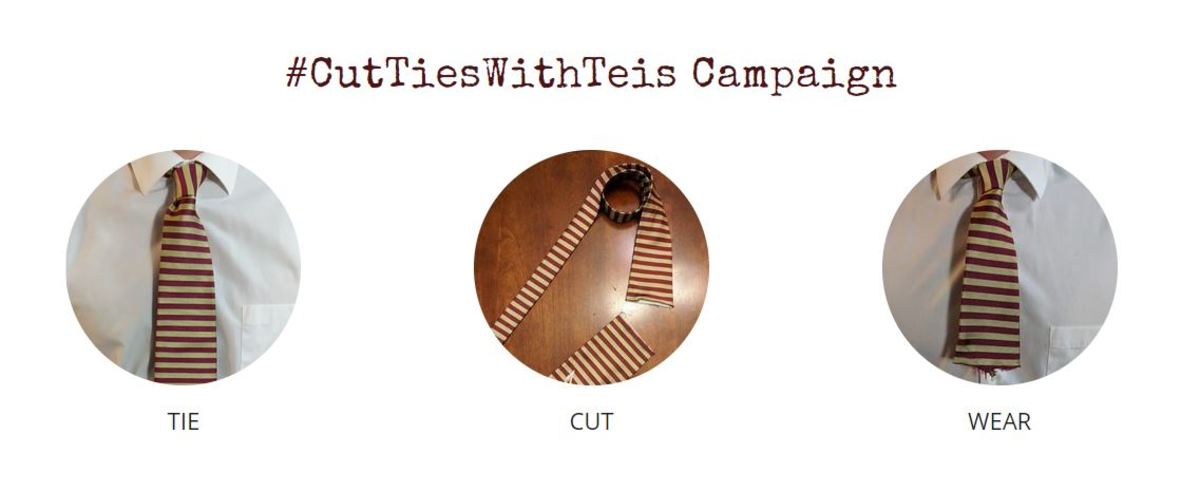 There are definitely points for creativity there.
Teis has been at Texas State for 15 years. Time will tell how much longer that tenure is.