When we put together the bracket for the 64 Most Annoying People In Sports Media a few weeks back, we were pretty sure we knew which two personalities would be facing off in the championship game. Now that we're here, we have no clue which of them is going to prevail.
Stephen A. Smith and Skip Bayless, the two stars of ESPN's First Take, have reached the final. Neither was even realistically challenged along the way.
This past week, 1-seed Smith knocked off 11-seed Jemele Hill, while 1-seed Bayless handled 16-seed Jim Rome in the Final Four. Both runs were impressive, but like all good things – they had to come to an end.
Voting is now closed on the Final Four. You can view results from the first round here, the second round here, the Sweet 16 here, the Elite Eight here and the Final Four here. Let's vote on the all-First Take final below.
The 64 Most Annoying People In Sports Media: Championship Game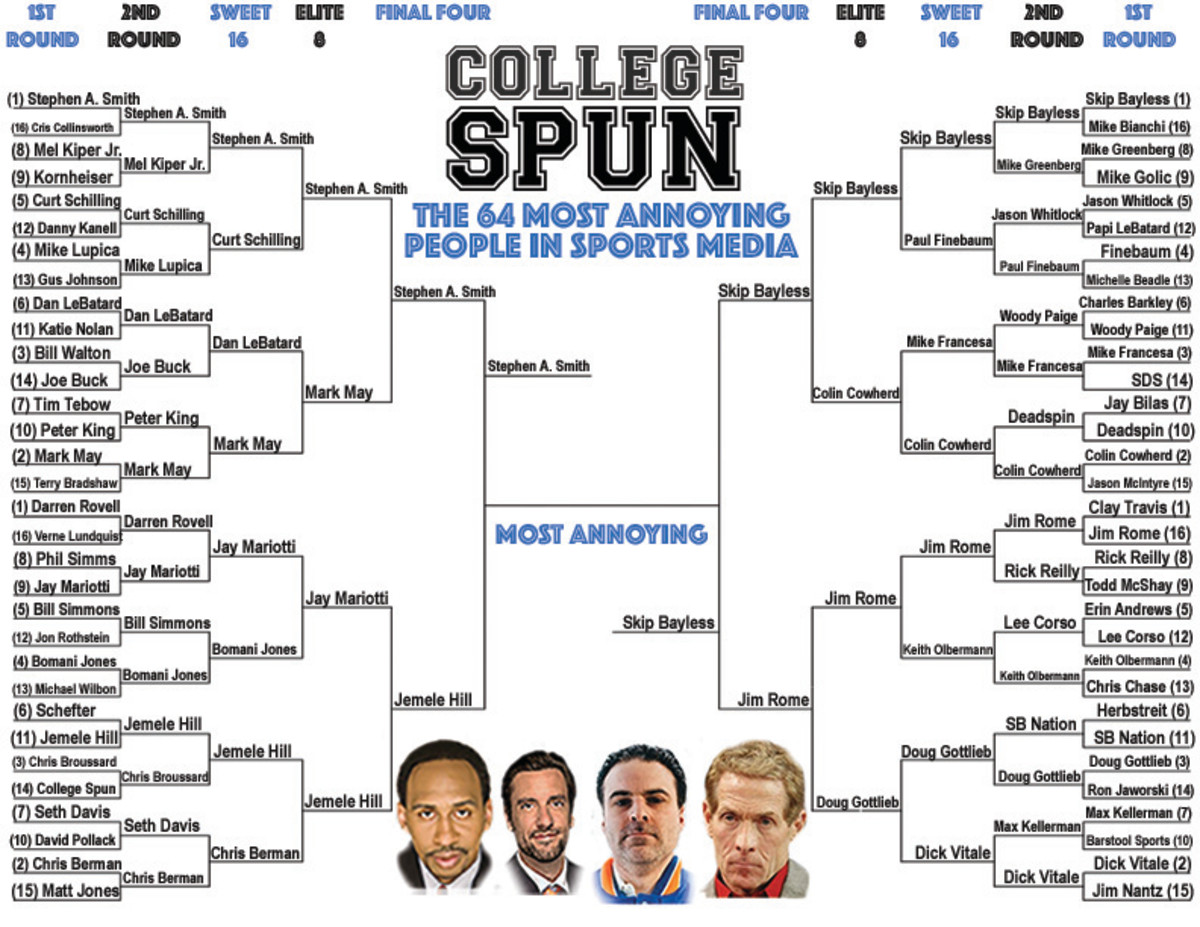 Vote On The Championship Game Here
1. Stephen A. Smith vs. 1. Skip Bayless
You've all been waiting for this moment. Use your vote wisely.
More: 10 Schools We Think Will Switch Conferences >>>