Friday morning, following the news that a gunman named Micah Johnson had been named responsible for the shooting deaths of five Dallas police officers, a freelance sportswriter named John Gorman took to Twitter with what many would classify as highly controversial tweets.
Gorman, specifically, said that he "understands" Johnson's actions, even if he doesn't condone them. Response was negative, as you'd expect, and many went after the site he claimed to write for in his bio – The Cauldron.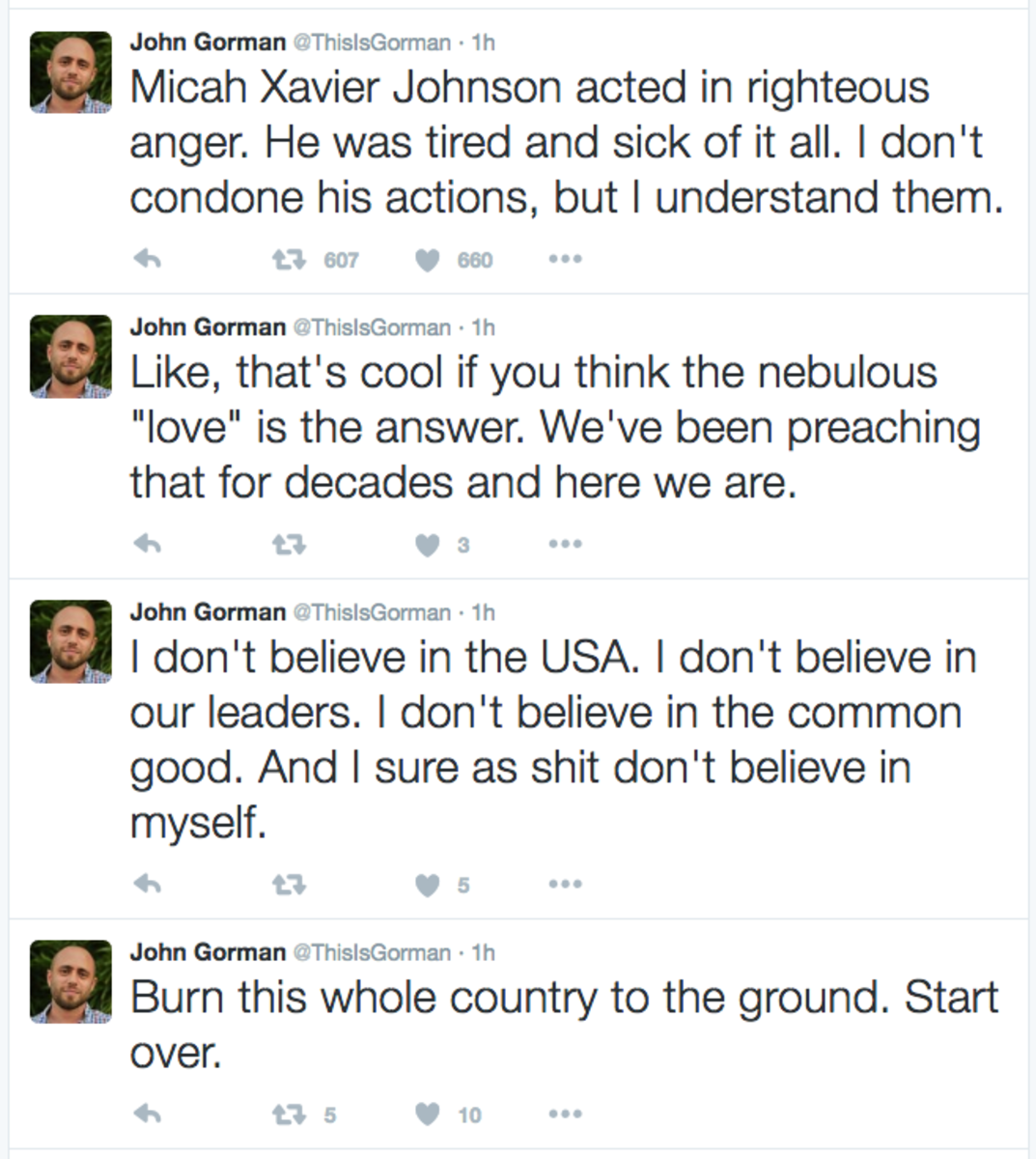 Well, it looks like Gorman will no longer write for the publication. The Cauldron has since severed ties with Gorman and issued a statement on the matter.
After discussing with John what he posted to his personal account re: the Dallas attack, he will no longer be a freelancer for @TheCauldron

— The Cauldron (@TheCauldron) July 8, 2016
We completely disavow the sentiments that were expressed, and they are not reflective of our publication or any of our partners.

— The Cauldron (@TheCauldron) July 8, 2016
Another reminder that you should always be very careful about what you put out on social media.