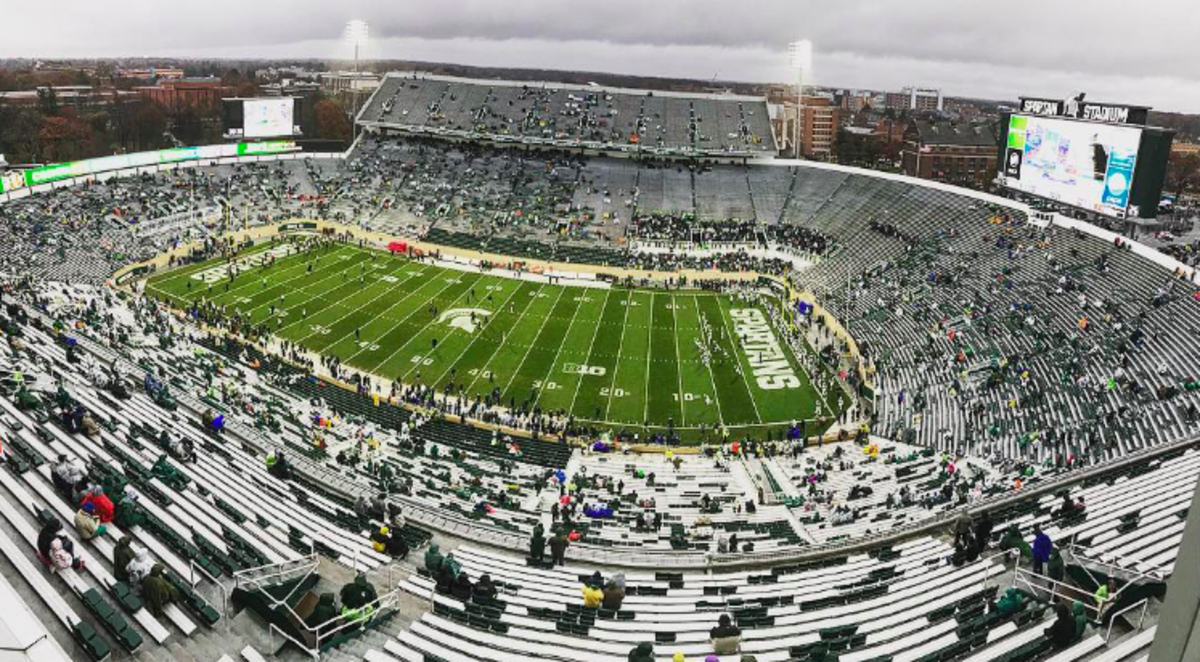 Michigan State won one of the most dramatic games of the 2015 college football season with one of the craziest plays you'll ever see. Defensive back Jalen Watts-Jackson returned a botched punt for a touchdown to send the Spartans past rival Michigan as the clock expired. The 2016 season is now upon us, but those at Michigan State are understandably still excited about that win. At Big Ten Media Days, tight end Josiah Price delievered his own play-by-play call for Watts-Jackson's heroic score, and he made sure to go full high-pitched announcer voice for the occasion.
Best thing from #B1GMediaDay? Watch @MSU_Football TE @JosiahMSUPrice announce Jalen Watts Jackson's game-winning TD pic.twitter.com/G3BgbNciyd

— Sean Merriman (@BTNSean) July 26, 2016
Price, who recorded six touchdowns last year and has 16 scores in his Spartans career, should be an important senior as MSU breaks in a new quarterback this year.