…and then there were four. After four rounds and hundreds of thousands of votes, we're down to the Final Four of the 2019 version of our 64 Most Annoying People In Sports Media bracket. Three 1-seeds and a 16-seed remain.
As expected, Stephen A. Smith, Skip Bayless and Colin Cowherd held serve. The big surprise, obviously, is 16-seed Nick Wright in the Final Four. Clearly, we under-seeded him. People really seem to be annoyed by him.
At this point, it seems like the winner of the absurd Stephen A. Smith vs. Skip Bayless matchup will be the favorite in the championship. That said, if Nick Wright has made it this far, you never know.
Here's a look at the updated bracket including the Final Four.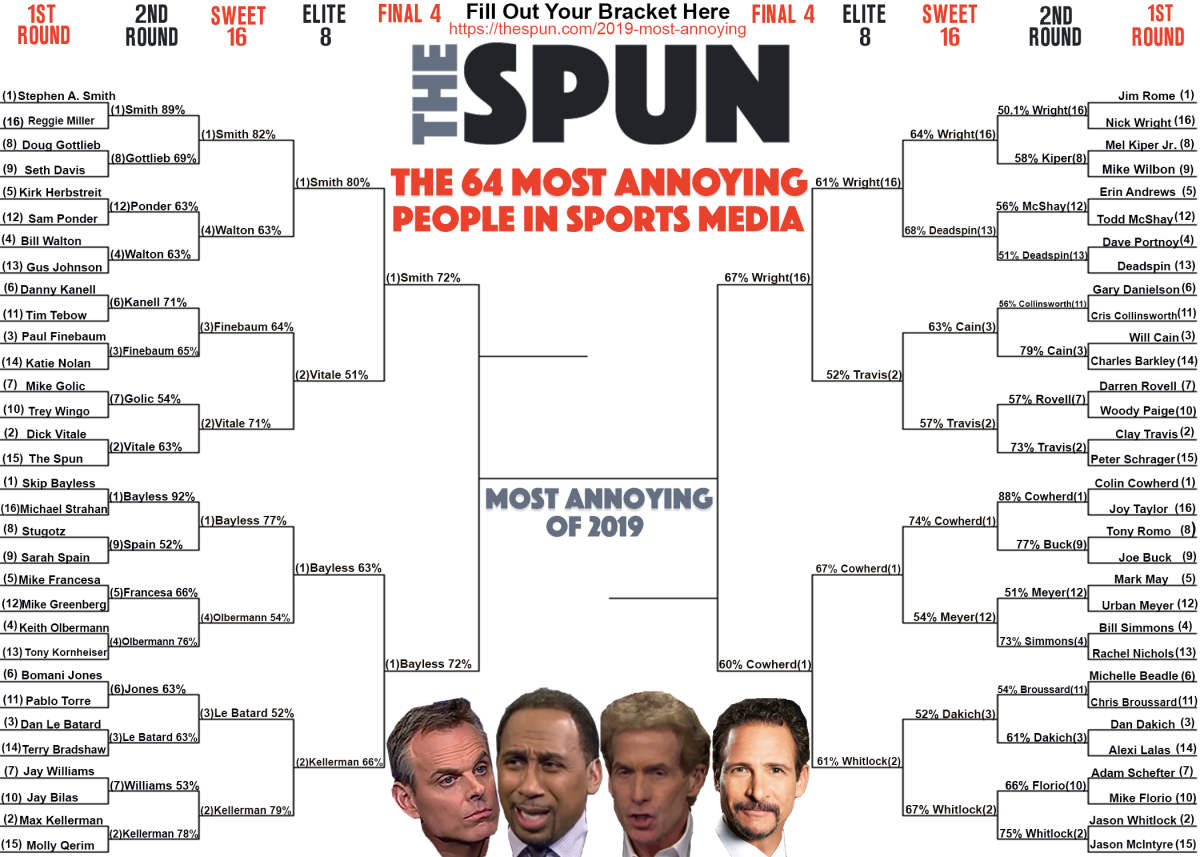 You can vote on the two matchups below:
1. Stephen A. Smith vs. 1. Skip Bayless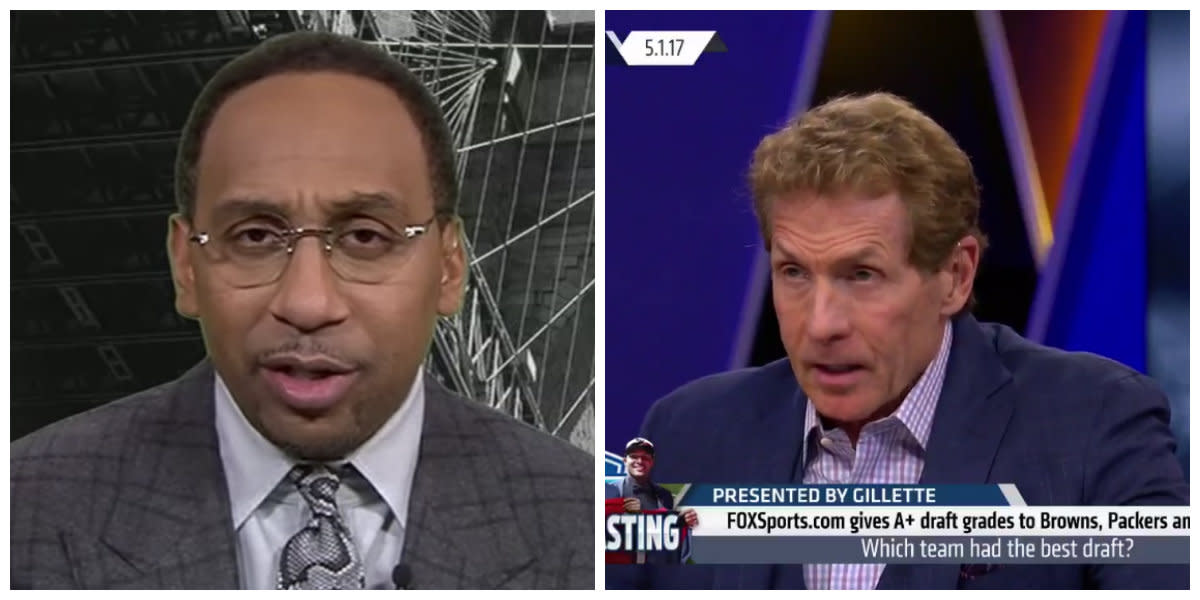 These two used to star on the same show – together. Now, they're paid exorbitant amounts of money to be annoying on different networks. Pray they never reunite.
1. Colin Cowherd vs. 16. Nick Wright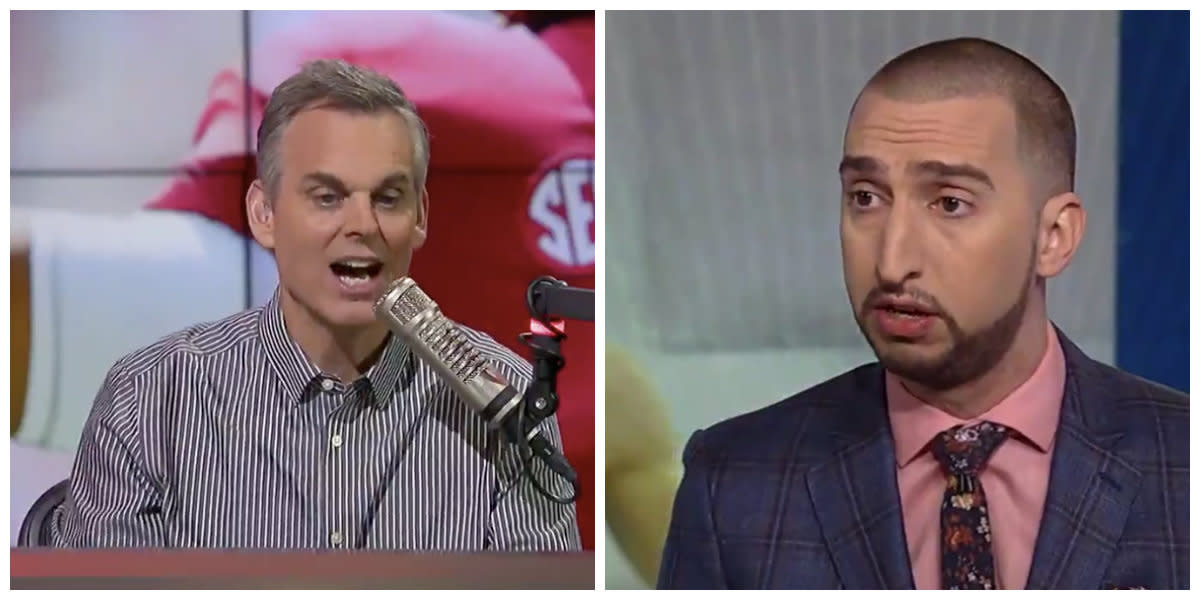 Cowherd belongs here – by his own admission. We're still amazed there's this much hate for Wright, but at this point, all bets are off.
You can check out the First Round here, the Second Round here, the Sweet 16 here and the Elite Eight here.