Michael Porter Jr. is the new consensus No. 1.
Within the past few days, every recruiting site finalized their 2017 recruiting classes. 247Sports compiled the list of national rankings from around the industry and compiled them in the site's new 2017 Composite Rankings. There were some big movers and shakers in the top 10, including at the No. 1 spot.
Here is the list of the ten-best high school prospects graduating in the 2017 recruiting class.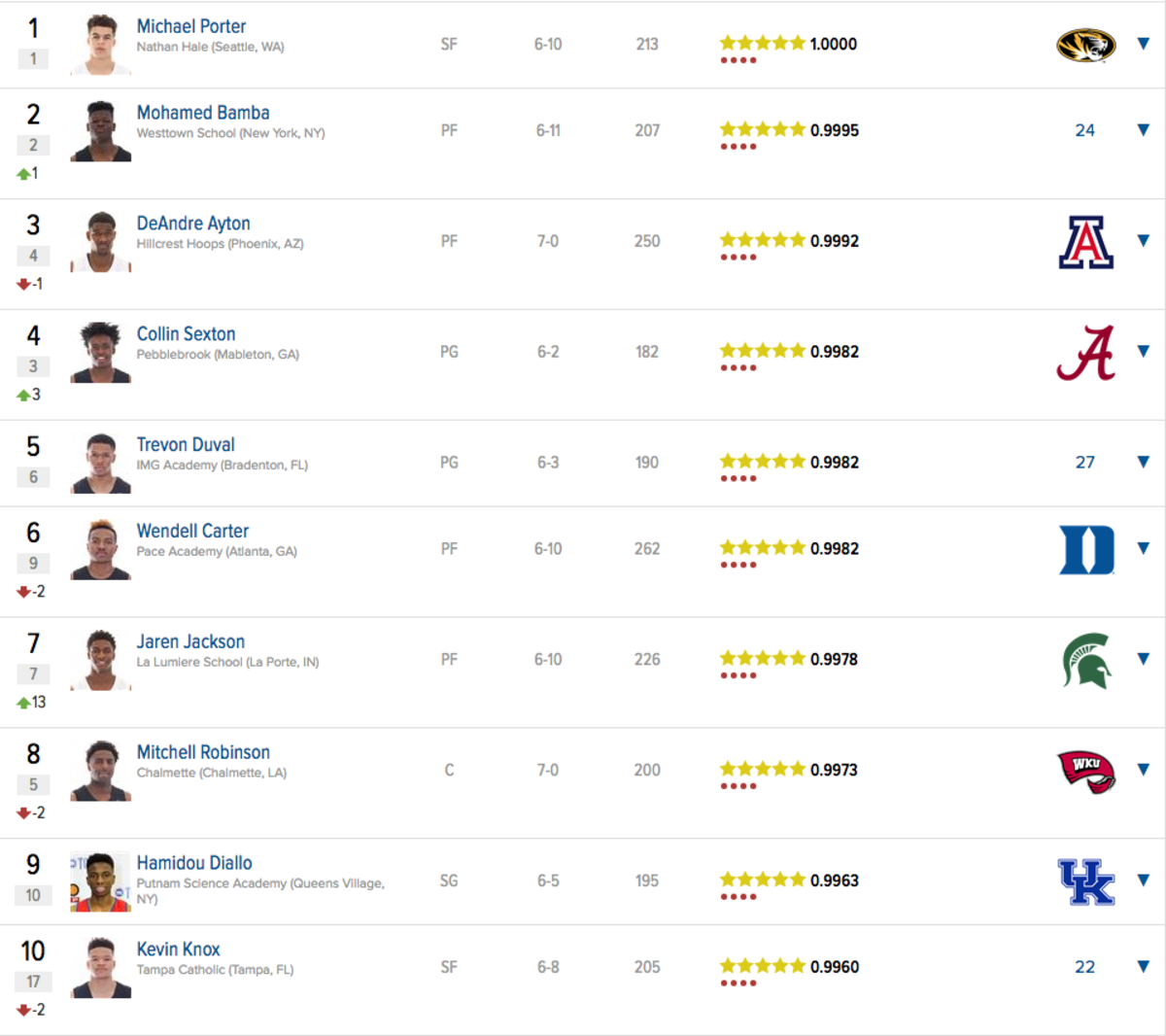 Michael Porter was long-thought to be the best recruit in the nation, however, never landed at the top spot 247Sports' Composite Rankings. In the final ranking, Porter finally found his way to the top of the list, replacing long-time No. 1 prospect DeAndre Ayton, who slid to No. 3.
Porter now has the best-possible rating, with a 1.0000 247Sports Composite score. Mohamed "Mo" Bamba moved into the No. 2 spot. The New York Westtown School forward had been the No. 2 player in previous rankings.
Mo Bamba, Trevon Duvall, and Kevin Knox are the only recruits in the top 10 not to announce a commitment thus far. Kentucky is in the lead for Mo Bamba, while Duke is in the lead for both Duvall and Kevin Knox.