Here's what ESPN's "Smart Bracket" predicted for us.
Want to enter an NCAA Tournament bracket pool but you're not sure how to fill out your bracket?
ESPN's "Smart Bracket" will do it for you.
You just click the enter a "Smart Bracket" option on ESPN.com and it'll fill out the entire bracket for you. All you have to do is pick a final score for the championship game.
Here's what we got when we did it: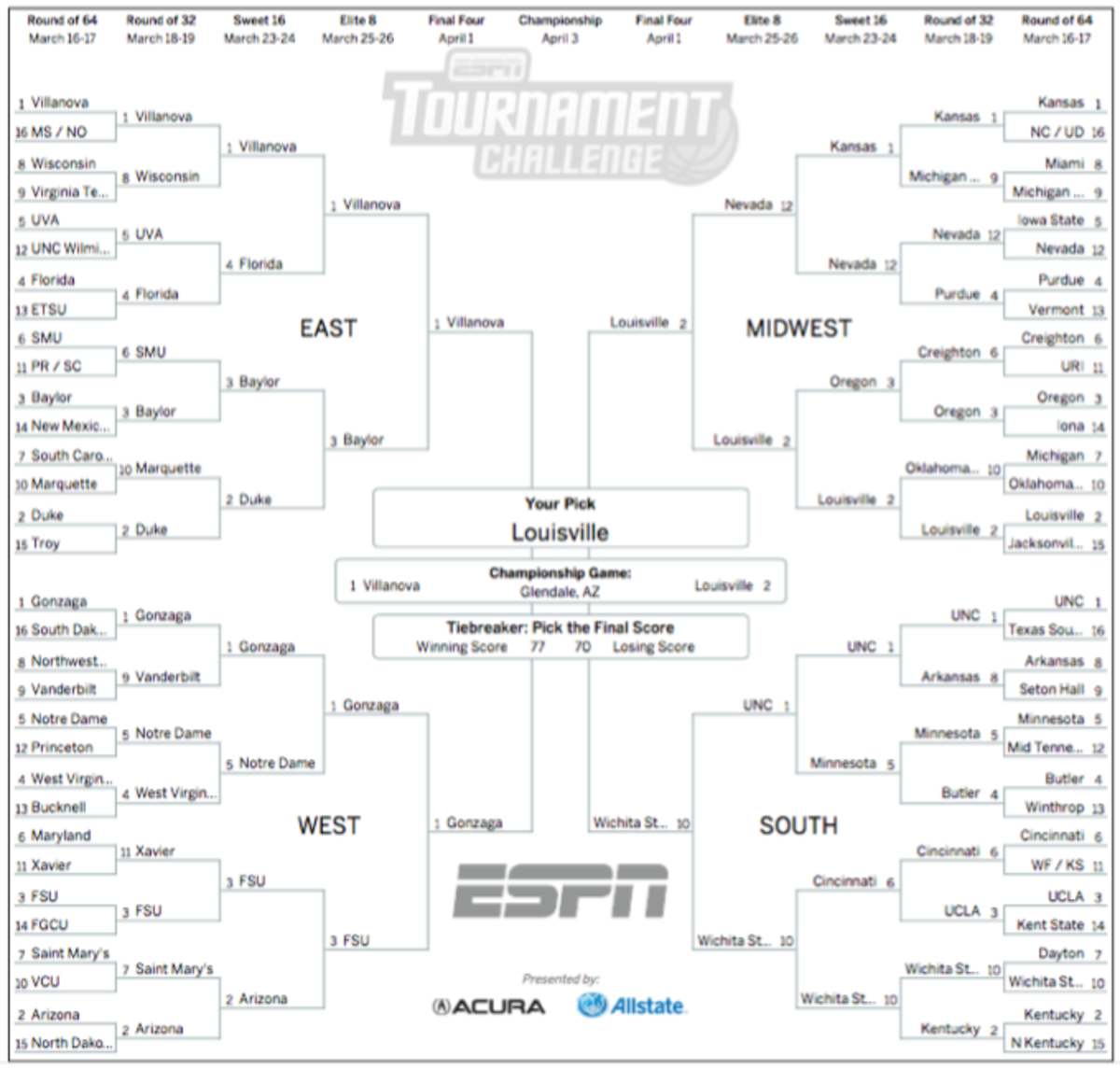 Louisville as the champion isn't a bad pick. But No. 10 Wichita State in the Final Four and No. 12 Nevada in the Elite Eight? That's a little crazy.
[ESPN]