Here's what ESPN is predicting for Tuesday night's big games.
Tuesday night gives us two of the biggest college basketball games of the year.
No. 1 Duke is set to play No. 2 Michigan State and No. 4 Kansas is set to play No. 5 Kentucky in the State Farm Champions Classic in Chicago.
Here's who ESPN is predicting to win these games.
Michigan State over Duke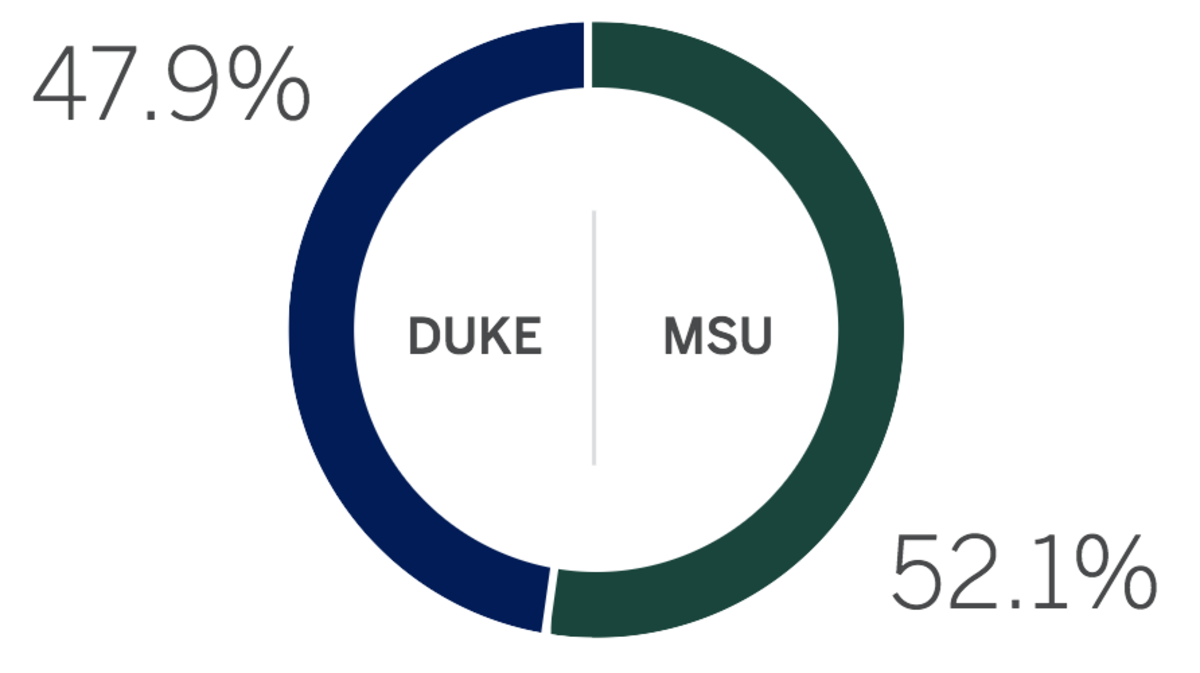 Kansas over Kentucky
The first game, Duke-Michigan State, will tip off at 7 p.m. E.T. on ESPN.