Let's take a look at how day one of the 2017 NCAA Tournament shook out.
The first day of this year's NCAA Tournament didn't feature any buzzer-beaters, but there were some moments. Vanderbilt lost a heartbreaker to Northwestern on a mental error. Middle Tennessee took down 5-seed Minnesota. And Maryland was upended by No. 11 Xavier.
If you picked mostly favorites, you're likely in good shape. Minnesota and Maryland were the only two higher seeds to be upset on Thursday.
Here's a look at the update bracket. There will be 16 more games Friday to finish out the first round.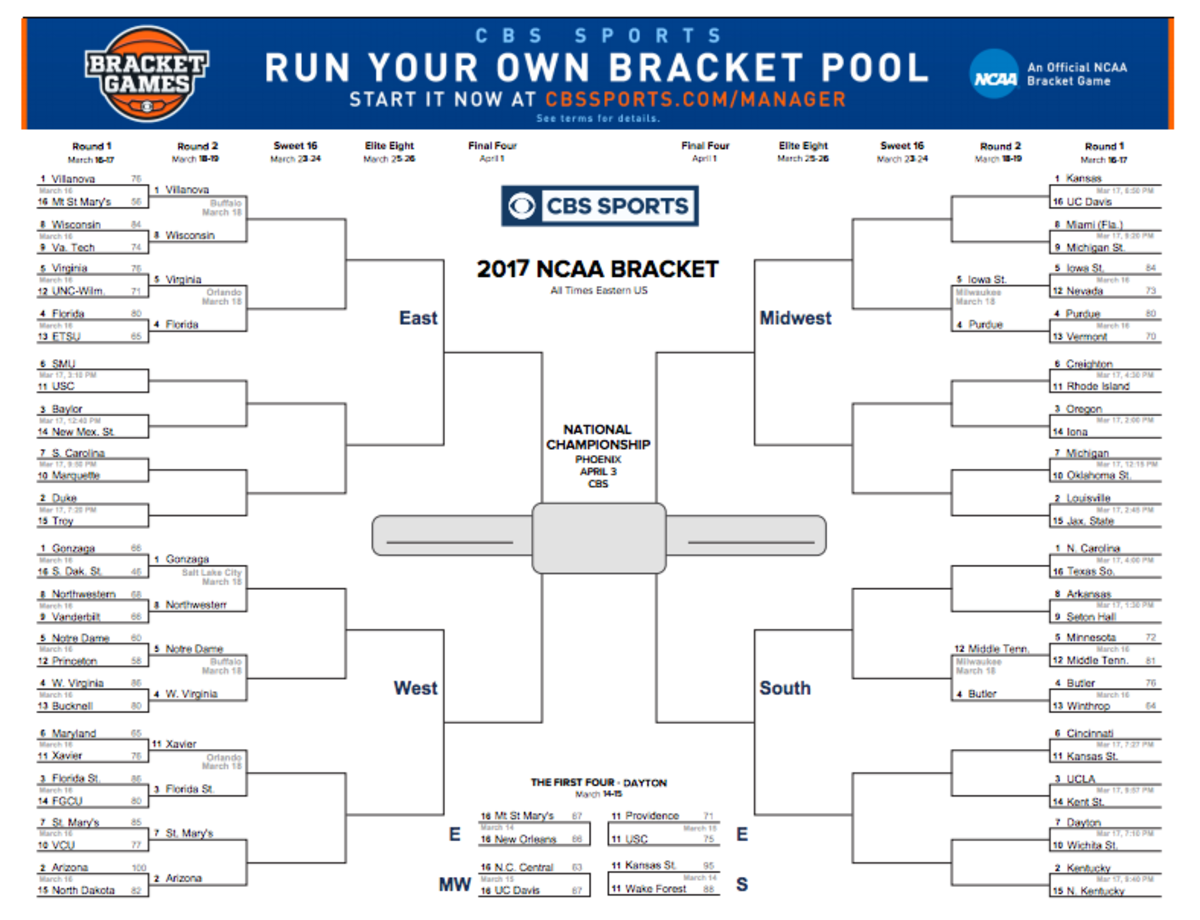 The second round begins Saturday and ends Sunday.