2017 NFL Mock Draft: with the college football regular season over, we take our first crack at laying out the first round of the upcoming draft.
Through 13 weeks of the NFL season, we have a pretty good sense of which teams will have the top picks, barring trades, as well. The Cleveland Browns are ignominiously marching towards the NFL's second-ever winless season, with the San Francisco 49ers close behind with just one win.
The draft may not play out as many do, however. There are very mixed reviews on the draft's quarterbacks, and a few passers could conceivably go top five, or fall into the late first round, if not father. The draft is kind to those teams that need pass rushers and cornerbacks, and following on the success of Ezekiel Elliott, we may even see a few top running backs get love earlier in the draft than we've seen in recent years.
With the draft order based on the current NFL standings, here is how we see things playing out.
1. Cleveland Browns – DE Myles Garrett, Texas A&M
Quarterback has been a mess for the win-less Browns thus far, but because of injuries, it is hard to know what the team has. Robert Griffin III, who was brought in to start and got injured early in the year, will reportedly return to the field this week. If the Browns aren't sold on one of the draft's quarterbacks, they can give Griffin a year to prove himself, and grab a devastating pass rusher in Garrett, who has been a menace in the SEC for three years.
2. San Francisco 49ers – QB Deshone Kizer, Notre Dame
Franchise identities aside, the 49ers might be on shakier ground than the Browns right now. The Niners need help all over the field, especially in the passing game. While it is hard to know how Chip Kelly and company will wind up feeling about the draft's quarterbacks, Kizer seems like a potential fit for the former Oregon coach's offense. While he's been buried by a dreadful situation at Notre Dame, Kizer throws a beautiful ball and is incredibly athletic, giving Kelly options at the position that he hasn't had in years.
3. Jacksonville Jaguars – DT Jonathan Allen, Alabama
Jonathan Allen is not heading to New York this weekend, but he very well may be the best player in college football. And despite some of us thinking the Jaguars might take a nice step forward this season, the team is still clearly in a position to take the best player available. There aren't many playmakers like Allen playing interior defensive line positions coming to the league every year.
4. Chicago Bears – QB Mitch Trubisky, North Carolina
The Bears will likely hit the reset button after this season, and move on from Jay Cutler after eight seasons. Trubisky is not the biggest name at the quarterback position, but he has an NFL-level arm, and has been prolific for the Tar Heels this season. He is completing just a shade under 69-percent of his passes this year, and has 28 touchdowns with just four interceptions.


5. New York Jets – CB Marlon Humphrey, Alabama
The Jets really fell apart this year, and have needs across the board. If they really like Deshaun Watson, there's a chance they jump at him and try and forget about the Christian Hackenberg experiment. If not quarterback, corner is a spot of need, as it is quite clear that Darrelle Revis is no longer the Hall of Fame-level player he once was. Some fans will probably have bad flashbacks to the Dee Milliner era, but Humphrey projects as a very solid pro.
6. Tennessee Titans (from Los Angeles) – CB Quincy Wilson, Florida
Wilson hasn't officially announced if he's heading to the NFL yet, but assuming he makes the move, he should become one of the top cornerback targets in the field. He has arguably outplayed high-profile teammate Jalen "Teez" Tabor this season, and at 6-foot-1, 213-pounds, he has ideal size to match up with bigger receivers.
7. Carolina Panthers – RB Leonard Fournette, LSU
Carolina could really use a cornerback to fill the void left by Josh Norman, which has been felt in a big way this year by the disappointing Panthers. And yet, sticking Fournette as an every down back behind Cam Newton is just too enticing.
8. Cincinnati Bengals – OLB Tim Williams, Alabama
A third defender from the vaunted Alabama defense, Williams is one of the best pure edge rushers in the draft. There are questions about his ability to develop into an every-down player, as he is basically a specialist for the Crimson Tide, but there is serious value in someone who lives in the backfield like Williams.
9. Cleveland Browns (from Philadelphia) – LB/S Jabrill Peppers, Michigan
With Garrett going No. 1, the Browns have added a potential top-line pass rusher. That doesn't solve everything for the defense however, no one player does. The one who may come closest, however, is do-it-all Michigan Heisman candidate Jabrill Peppers. We're not totally sure what his role at the next level is, but he's excelled everywhere that Michigan has put him. We don't doubt that he'll find a way to make a serious impact in the NFL.
10. New Orleans Saints – DE Derek Barnett, Tennessee
After Myles Garrett, is it hard to find a more disruptive defensive end than Tennssee's Barnett. The Saints have taken a few steps forward on defense, but the unit as a whole still needs a lot of work, and adding Barnett to Cameron Jordan, Shelden Rankins, Nick Fairley and others makes the New Orleans front a pretty intriguing unit.
11. San Diego Chargers – S Jamal Adams, LSU
After losing Eric Weddle from the back of the defense, the Chargers have the sixth-worst defense against the pass in the NFL. Jamal Adams could be a very nice plug-and-play option at safety. While not quite as adaptable as Peppers, he is a good pass defender and a very stout run defender in the box, and can be used in a variety of ways.
12. Arizona Cardinals – QB Deshaun Watson, Clemson
While we've seen career resurgences from Carson Palmer before, it definitely seems like his days as a top NFL quarterback are behind him, at least based on his play in 2016. With a number of playmakers, a top running game, and a strong staff, the Cardinals could be a very good situation for a young quarterback like Watson to step in and thrive.
13. Tennessee Titans – WR Mike Williams, Clemson
One pick after we send Watson to Arizona, we have his top target heading to Tennessee to play with Marcus Mariota. The Titans lack a true top receiver, which Williams can develop into. Coming off of injury this season, Williams is having a monster year for the Tigers, with 84 catches for 1,171 yards and 10 touchdowns.
14. Indianapolis Colts – RB Dalvin Cook, Florida State
As Frank Gore's career winds down a bit, the Colts have a chance to add a game-breaking running back to a flourishing passing game led by Andrew Luck and T.Y. Hilton. While there are definitely needs on the defensive side, Cook could be too good of a talent to pass up here, especially with this being a weaker draft for linebackers, a spot that Indianapolis also needs to upgrade.
15. Buffalo Bills – S Malik Hooker, Ohio State
It is unclear if Hooker is set to leave the Buckeyes yet, but if he does declare, he is a first-round talent. The Bills could use another top athlete at the back of the defense, especially if starting strong safety Aaron Williams misses time at the start of the season due to the neck injury that he sustained against the Miami Dolphins back in Week 7.
16. Green Bay Packers – WR Corey Davis, Western Michigan
The last great wide receiver out of Western Michigan, Greg Jennings, helped the Packers win a Super Bowl. Davis may be even better. Jordy Nelson has bounced back a bit this season, and remains a reliable red zone target for Aaron Rodgers, but doesn't take the top off of a defense like he did before the injury that cost him the 2015 season. Davis can immediately help energize the Packers passing attack, and could make the team's frustrated star quarterback a happy man.
17. Philadelphia Eagles (from Minnesota) – CB Teez Tabor, Florida
The Eagles may be a bit ahead of rebuilding schedule, but the team has fallen back in the pack in the NFC East, in part due to a porous passing defense. One of the main culprits is starting cornerback Leodis McKelvin, who has had an extremely rough season. Tabor is an enigmatic personality, but an undeniable talent, and would be a steal if he falls all the way to 17.
18. Washington Redskins – DE Malik McDowell, Michigan State
Another strong value pick, Malik McDowell could help shore up the 'Skins defensive front, if he falls this far. While Michigan State fell off a cliff this season, McDowell is rock solid, and could be an ideal fit for the team's 3-4 defensive front.
19. Miami Dolphins – CB Sidney Jones, Washington
Miami needs an upgrade at cornerback, and could go for one of the key cogs of College Football Playoff-bound Washington. Jones has quietly been one of the best cornerbacks in college football this season. Most offenses have avoided throwing at him, but he has still managed three interceptions this season, two coming against pass-happy Cal.
20. Pittsburgh Steelers – LB Reuben Foster, Alabama
The Steelers need to continue to upgrade and get younger in the middle of their defense, and in our mock, land perhaps the top inside linebacker in the draft. Alabama's Foster is a sure tackler, and a solid playmaker from the position, and would look very good playing alongside Ryan Shazier.
21. Houston Texans – OT Cam Robinson, Alabama
This is not the strongest group of offensive linemen, but Robinson, who has been an entrenched starter for his entire collegiate career, is an easy first-round talent. Brock Osweiler has been awful as Texans' starting quarterback, but his protection has been sub-par as well. It is probably too late in the first round to replace him through the draft, but the Texans can get him—or whomever winds up playing quarterback for the team in 2017—some protection.
22. Baltimore Ravens – WR JuJu Smith-Schuster, USC
The Ravens have some needs on defense, where they have some aging stars, but wide receiver has been a problem spot for years, and Smith-Schuster has the chance to be a game breaker. His numbers have taken a slight step back from where they were in 2015, when he had Cody Kessler throwing him the ball every game, but he has had a few ridiculous performances, and has easy first round talent.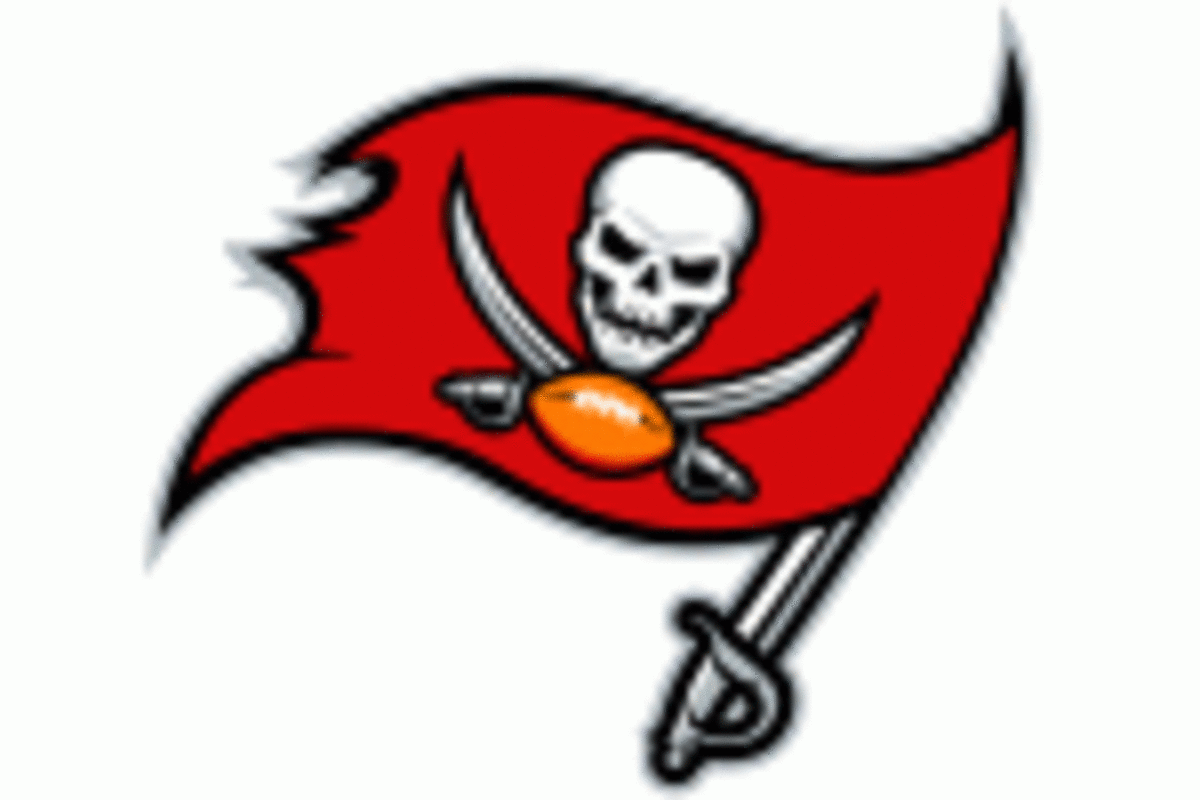 23. Tampa Bay Buccaneers – WR John Ross, Washington
Ross has been a monster for the Playoff-bound Huskies, and while Jameis Winston has a nice connection going with Mike Evans, he needs some more top targets, especially with Vincent Jackson on his last legs. The explosive Ross has 76 catches for 1,122 yards, and an astounding 17 touchdowns through the air, and could be a fantastic compliment to Evans.
24. Atlanta Falcons – DE/OLB Carl Lawson, Auburn
The Falcons really need to bolster their pass rush, and Auburn's Carl Lawson is one of the higher-upside guys at that spot in this draft. Lawson has been a big-time talent for a while, but has struggled to stay healthy up until this year. This season, he's broken out for nine sacks, and has been one of the most important players on Auburn's improving defense.
25. Detroit Lions – DT Caleb Brantley, Florida
The Lions have a solid pass-rush, but are susceptible up the middle. Caleb Brantley is a solid run stopper who can also provide a push up the middle and a bit of interior pass rush for Detroit, which has been lean at that spot since losing Ndamukong Suh to the Miami Dolphins.
26. New York Giants – LB Zach Cunningham, Vanderbilt
The Giants could use some help in the linebacker corps, and Zach Cunningham is one of the top guys at the position in the entire draft. There's a chance he winds up going a decent amount higher because it is a lean draft for linebackers, but if he slides a bit, the Giants could take him as a very nice value pick down here at 26.
27. Denver Broncos – G/C Pat Elflein, Ohio State
Rather than reach for a tackle in a draft that doesn't have a ton at the top of the board, the Broncos could add an immediate starter to the middle of their line in Ohio State's Pat Elflein. He started his college career at guard before moving to center this year, and is known as a tenacious run blocker, which should help a team that should rely more and more on the run game as guys like Devontae Booker develop.
28. Seattle Seahawks – OT Ryan Ramczyk, Wisconsin
There may not be a more obvious need in the whole draft than Seattle offensive tackle. Ramczyk is a raw player, transferring to Wisconsin for one season (following a redshirt year) after starting his career at Division III Wisconsin–Stevens Point, but he was a First Team All-Big Ten performer in his lone year as Badgers starter. That's pretty impressive, for a school with a serious offensive line pedigree.
29. Kansas City Chiefs – CB Desmond King, Iowa
The Chiefs have built a strong identity as a defensive team, but this season they have been susceptible through the air. There are still a few very good cornerbacks left here as first round options, and we like the Chiefs nabbing Iowa star Desmond King. The 2015 Jim Thorpe Award winner picked off eight passes for the Hawkeyes as a junior, and added two this season. He's also dangerous in the return game.
30. New England Patriots – RB Christian McCaffrey, Stanford
The Patriots have made a living developing unique offensive mismatches, and McCaffrey could be the perfect guy for the Pats' system. Just imagine him lining up all over the field, in the return game, and getting schemed open for easy catches from Tom Brady. Yup, it is terrifying.
31. Oakland Raiders – CB Jourdan Lewis, Michigan
While Peppers gets the headlines from the Michigan defense, Lewis might be the most sound player on the Wolverines. He's been a shutdown defender for Jim Harbaugh's club, and could help shore up a secondary that has been a bit of a problem this season for the NFL's biggest surprise team.
32. Dallas Cowboys – WR Dede Westbrook, Oklahoma
Westbrook is definitely not the biggest need for the Cowboys, but neither was Ezekiel Elliott. We know that Jerry Jones likes to make a splash, and Westbrook emerged as one of college football's most exciting game breakers for the Sooners, and a Heisman finalist this season. And while the offense is rolling with Dak Prescott and Elliott, Dallas could stand to upgrade the receiver situation opposite Dez Bryant.