On Friday afternoon, Bryce Harper and the Philadelphia Phillies took on the Toronto Blue Jays. Just a few games into his Phillies career, Harper was drilled with a 96 mile-per-hour fast ball from rookie pitcher Trent Thornton.
Harper, who signed the biggest deal in MLB history before the season, limped off the field. He eventually returned to the clubhouse, but the severity of his injury isn't known at this time.
After the game, Thornton addressed the incident, saying the ball slipped out of his hand. "Just kinda yanked it a little bit and it got away from me. Unfortunately it him," Thornton said after the game.
"It wasn't intentional at all… My phone is blowing up right now…I hope he's okay. I obviously didn't mean to do that at all."
Thornton revealed he received several death threats after the game. Just a quick search on Twitter shows how fans reacted to the hit-by-pitch.
Here's just a sample of the messages directed at Thornton.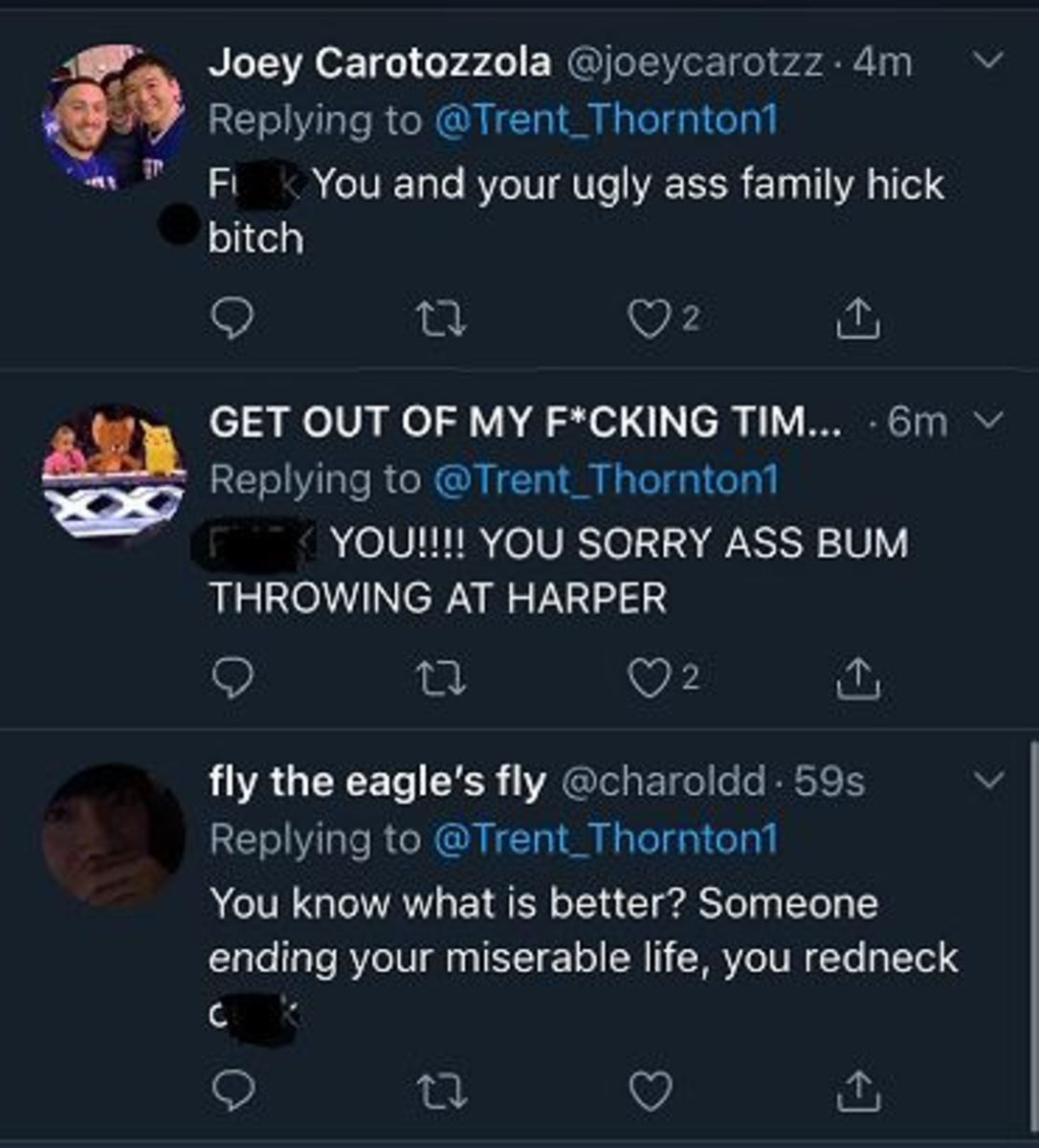 Philadelphia isn't known for having the most rational fan base, but this is low even for them. Wishing death on a pitcher for accidentally throwing at a player on your team is asinine.
Hopefully, Harper walks away unscathed and both teams can put the incident behind them.
Stay tuned for an official update on Harper.