Last March, Jemele Hill, still with ESPN at the time, beat out 63 other competitors to be crowned the most annoying person in sports media – at least by our readers. Jemele isn't really part of the traditional sports media world anymore (she now works at The Atlantic), but our bracket lives on. Someone else will be our new champion in just a few weeks.
This year, Stephen A. Smith, who won this competition the first time around, is the overall No. 1 seed. He's joined on the top line by Skip Bayless, Colin Cowherd and Jim Rome.
Britt McHenry, another 1-seed from a year ago, is now mostly out of the sports world too (she's a contributor on FOX.) She's been removed from the field, much to Jen Royle's disappointment.
Without further ado, let's take a look at this year's bracket for the 64 Most Annoying People In Sports Media.
This is the 2019 edition: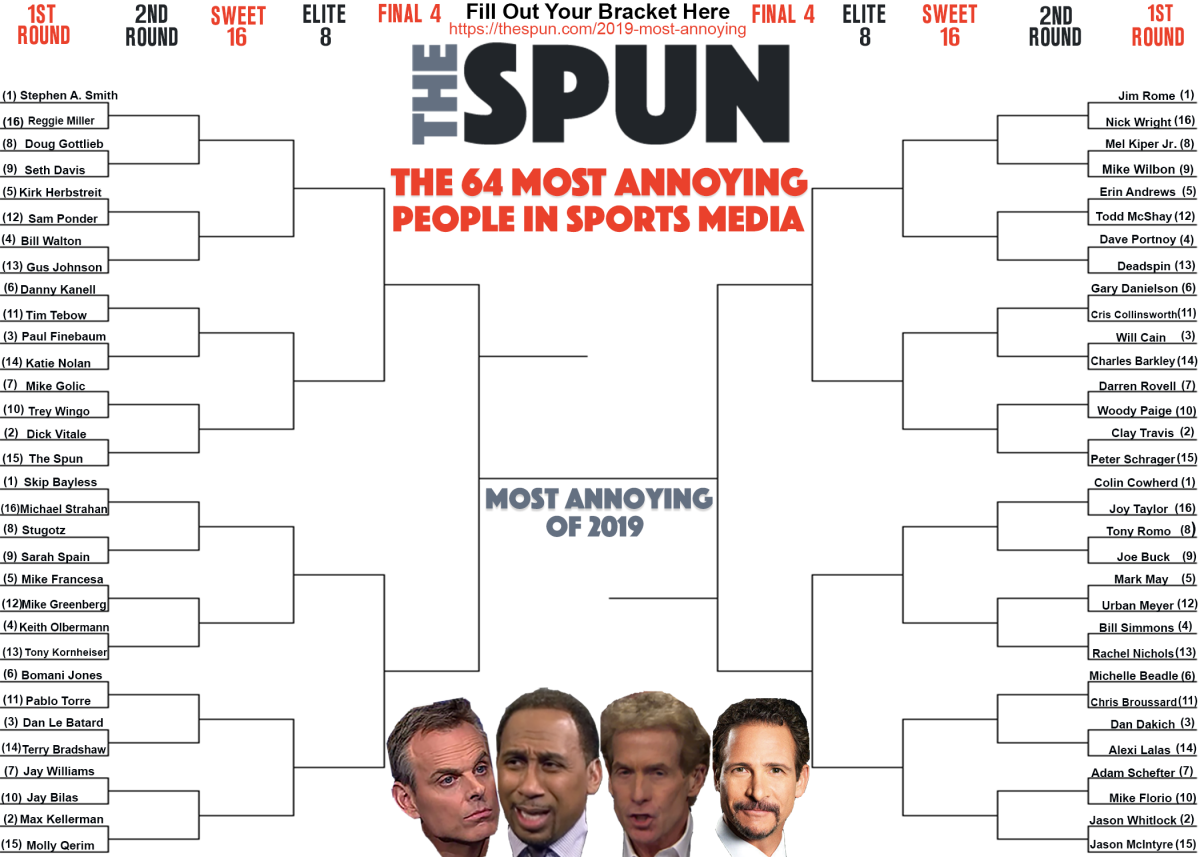 Here are the initial 32 matchups. You can vote below:
1. Stephen A. Smith vs. 16. Reggie Miller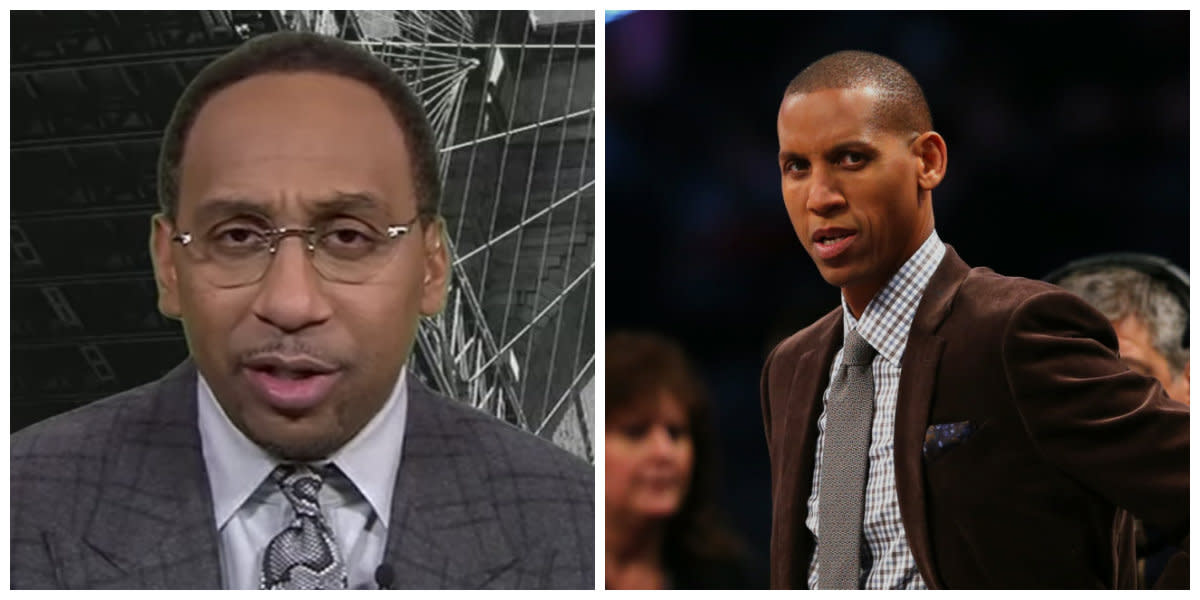 Reggie Miller scored 8 points in 9 seconds. Stephen A. got 8 things wrong on television in 9 seconds.

8. Doug Gottlieb vs. 9. Seth Davis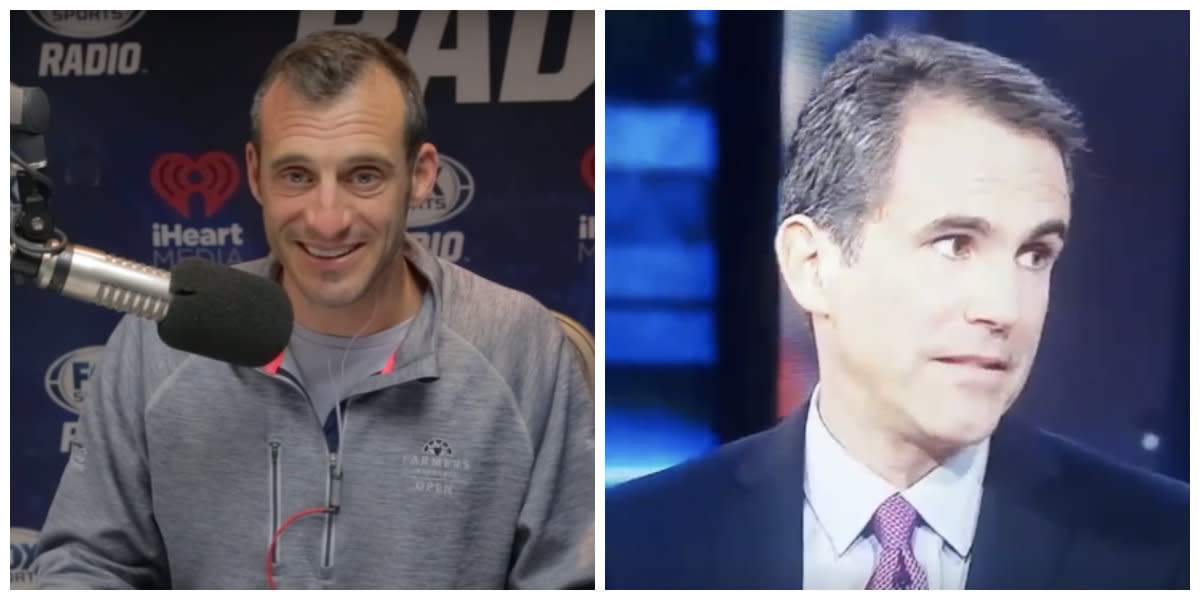 Two college basketball analysts who act like they know everything.

5. Kirk Herbstreit vs. 12. Sam Ponder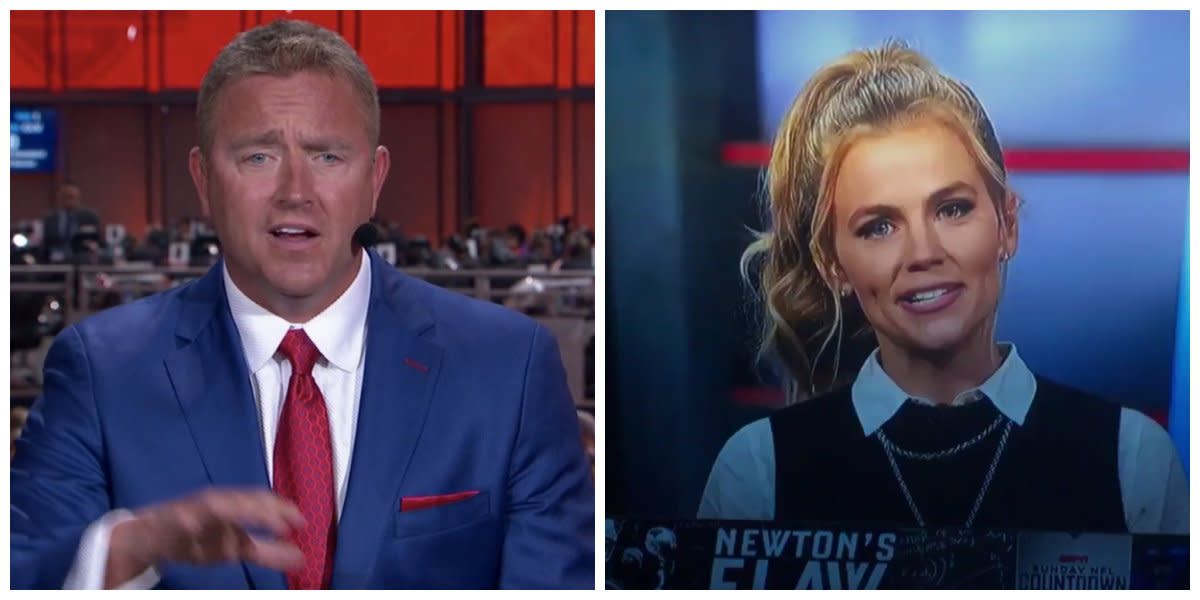 Two former College GameDay co-workers square off. Each has at least one fan base of some kind against them.

4. Bill Walton vs. 13. Gus Johnson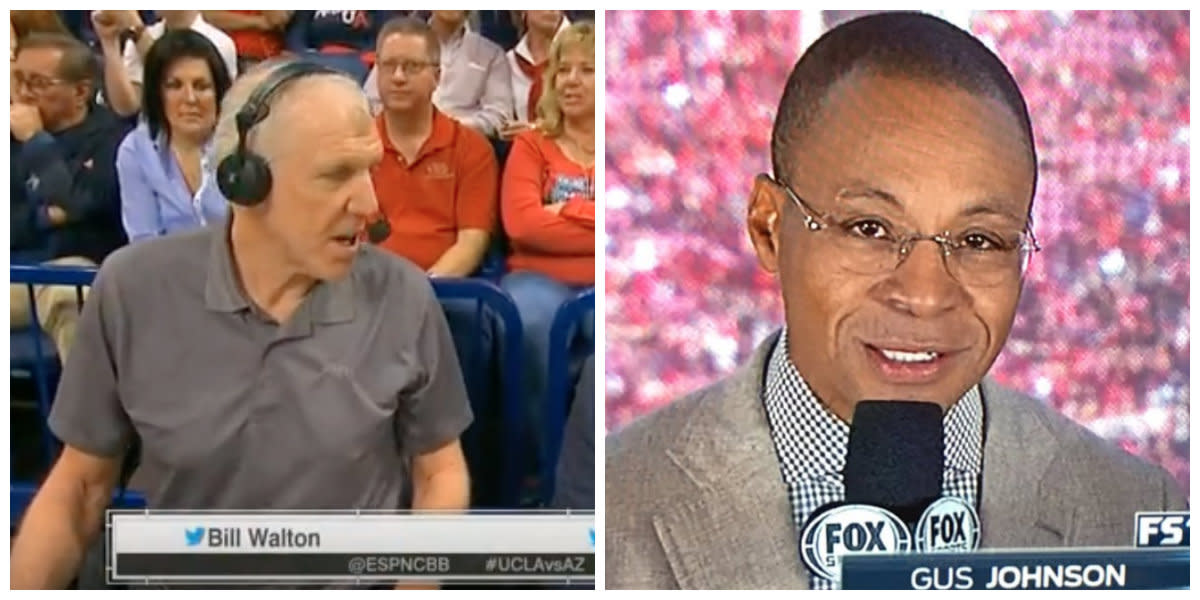 Someone seemingly always on a high vs. someone who might actually always be high. You can figure out which is which.

6. Danny Kanell vs. 11. Tim Tebow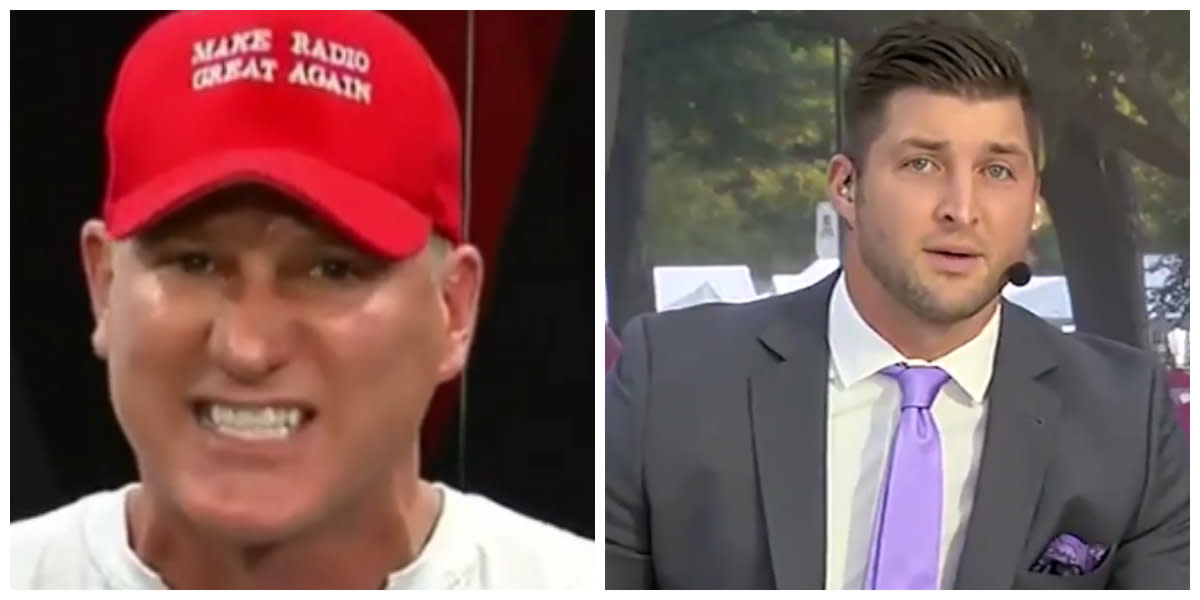 An SEC hater vs. an SEC advocate.

3. Paul Finebaum vs. 14. Katie Nolan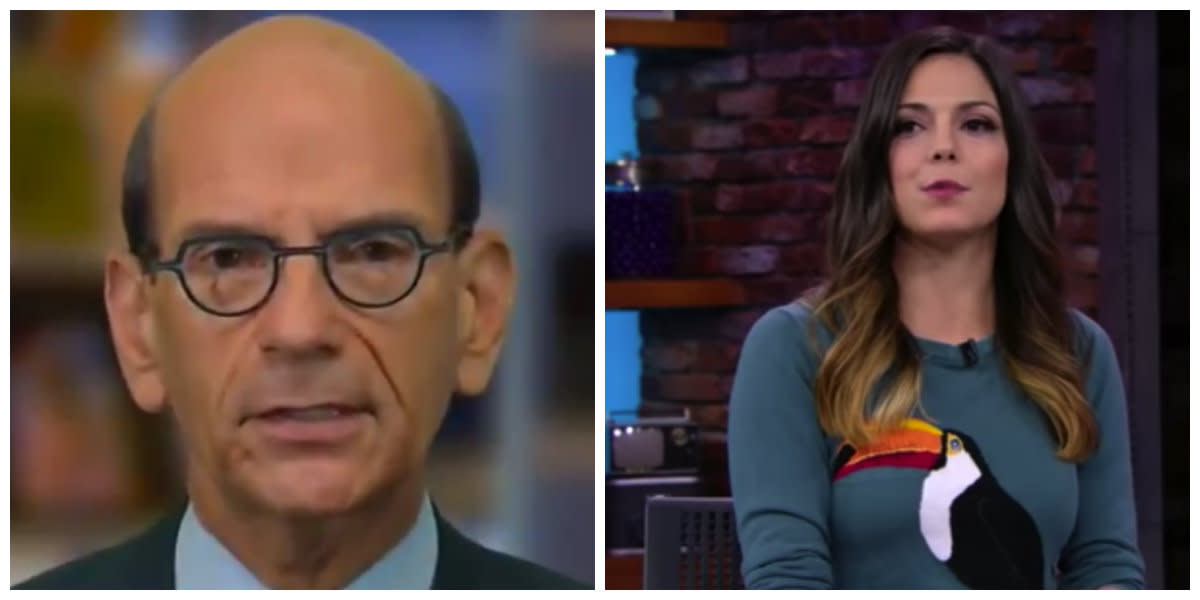 Another SEC homer (or an Alabama homer, depending upon who you ask). Nolan's an obsessive Boston sports fan, and that's enough for her to be on here.

7. Mike Golic vs. 10. Trey Wingo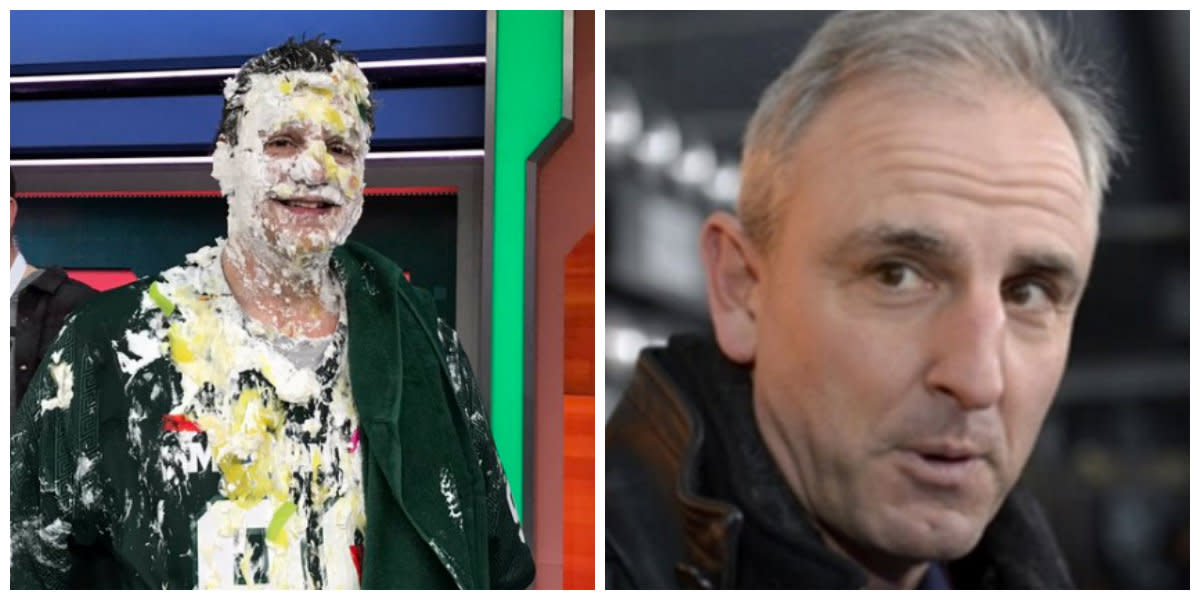 Golic's new co-host has already found a few ways to endear himself to his listeners. Golic himself is a mainstay in this bracket.

2. Dick Vitale vs. 15. The Spun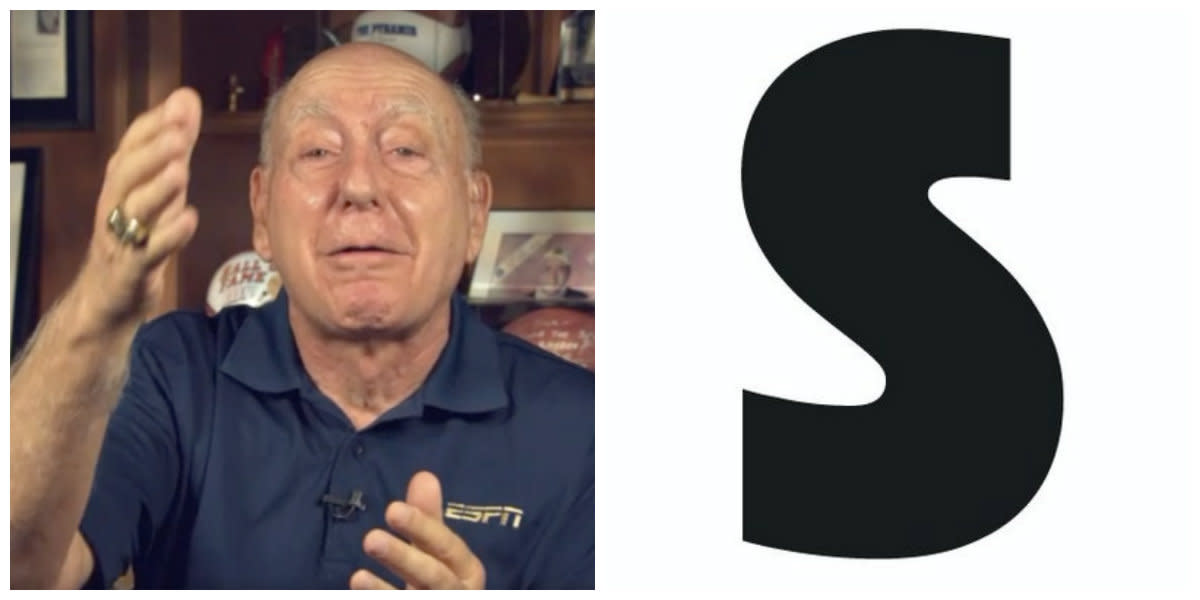 Vitale has been criticized lately for blasting LSU's Will Wade while taking it easy on Rick Pitino. We put ourselves on here so you remember who made this thing in the first place.

1. Jim Rome vs. 16. Nick Wright
It's unclear who still listens to Jim Rome, but he does well in this thing every year. Nick Wright is new to the scene but hot-taking his way to the top.

8. Mel Kiper Jr. vs. 9 Michael Wilbon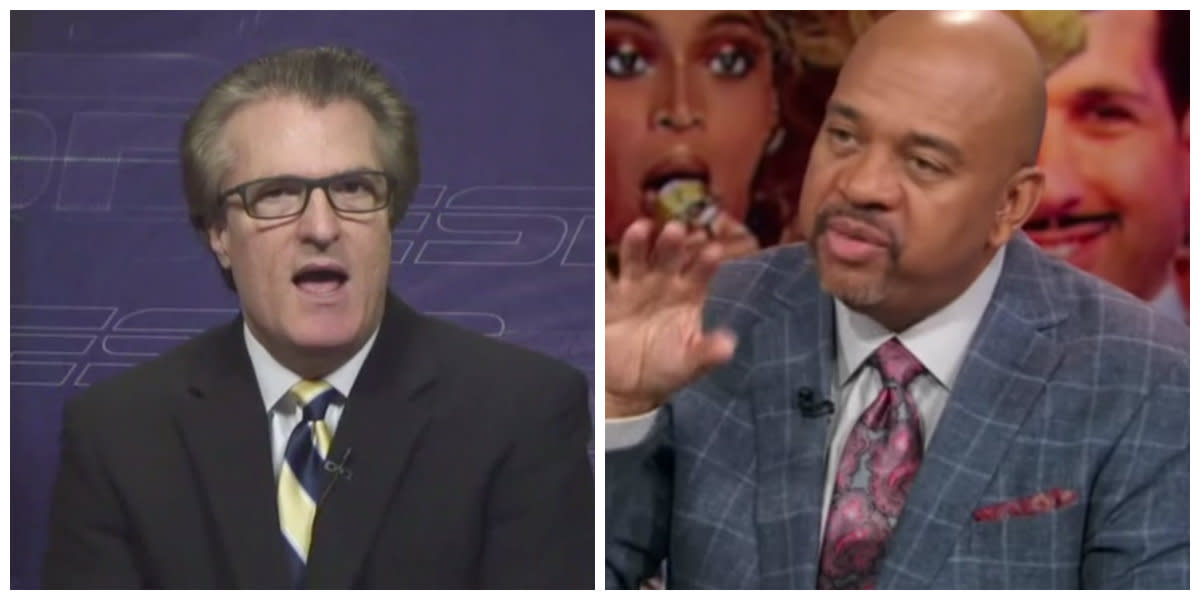 Kiper crushed Todd McShay last year. Wilbon crushed Tony Kornheiser last year. Only one can move on this time around.

5. Erin Andrews vs. 12 Todd McShay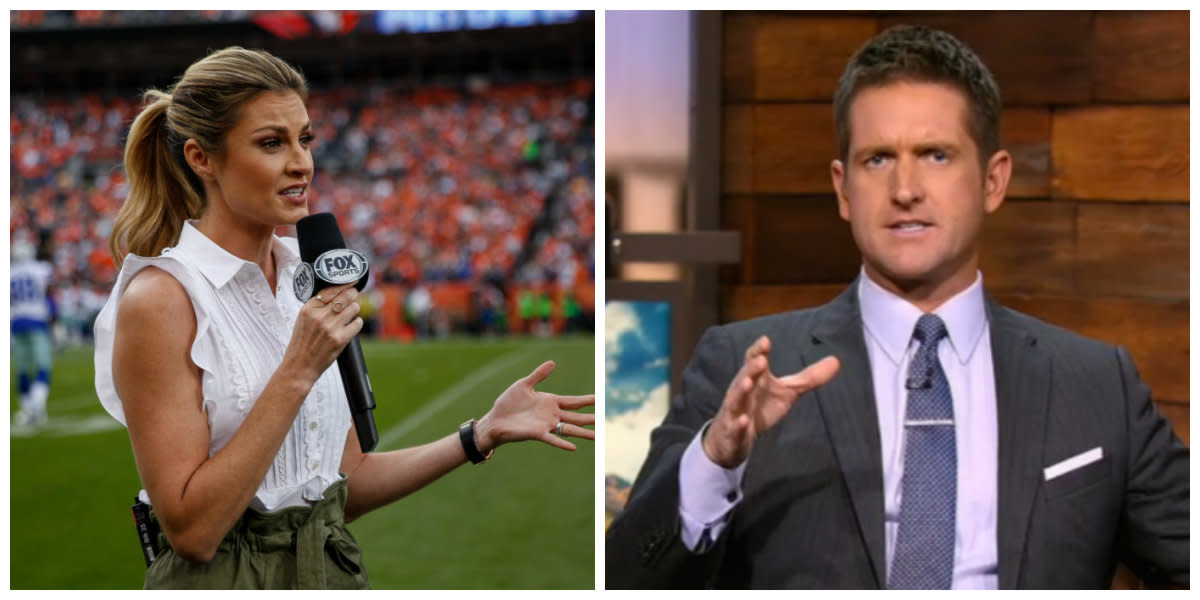 FOX's top sideline reporter vs. ESPN's second most-notable NFL Draft analyst.

4. Dave Portnoy vs. 13. Deadspin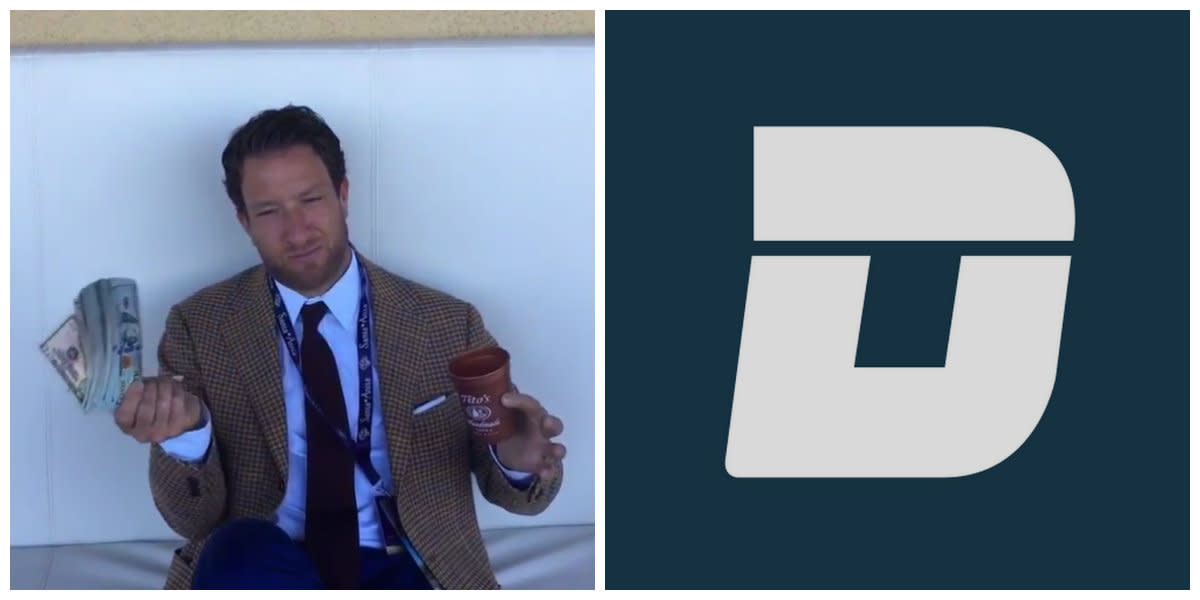 Perhaps the only matchup in this bracket that involves people who legitimately hate each other.

6. Gary Danielson vs. 11. Cris Collinsworth
SEC football fans complain about Danielson's analysis every week. Ditto on Collinsworth when it comes to NFL fans.

3. Will Cain vs. 14. Charles Barkley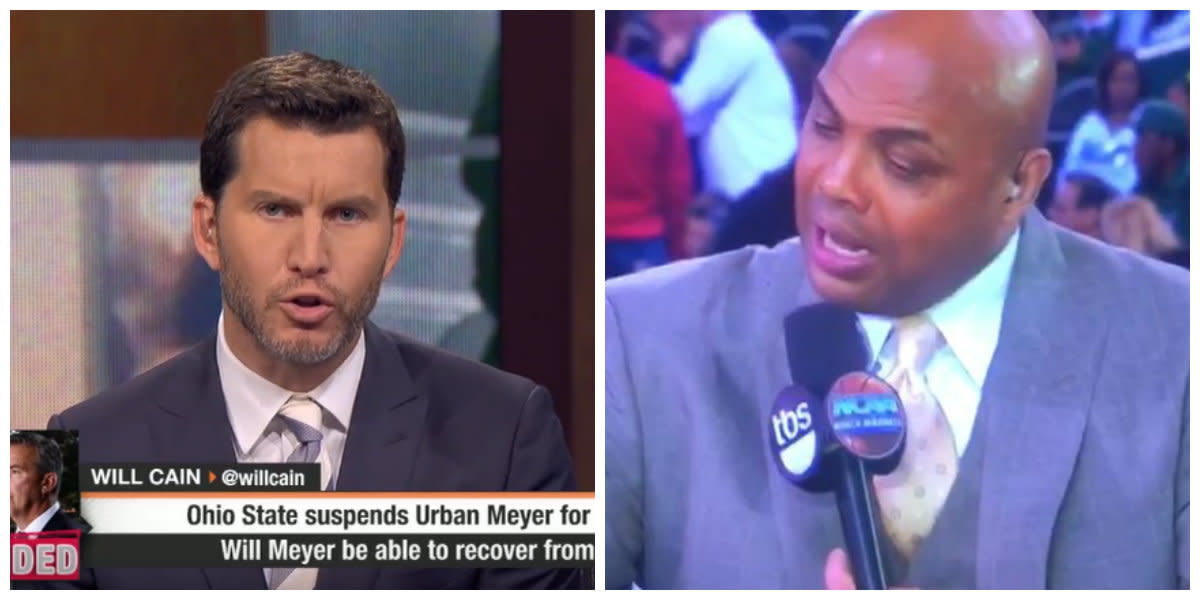 ESPN's most notable conservative voice vs. Sir Charles, who appears to have done another 50 Capital One commercials this year for March Madness. We'd love to watch these two actually get into it.

7. Darren Rovell vs. 10. Woody Paige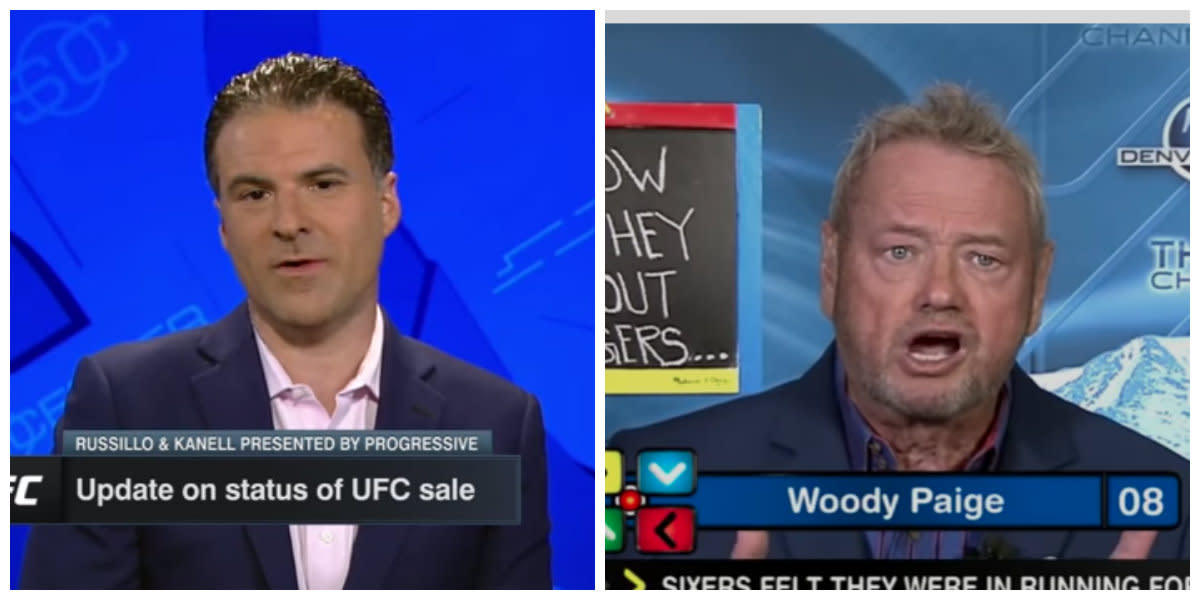 Rovell, who was once a 1-seed in this tournament, has moved on from ESPN to the Action Network, but his tweets still read like they've been written by a robot who is only concerned with the monetary impact of any given event. Woody Paige is somehow still on Around The Horn, chalkboard and all.

2. Clay Travis vs. 15. Peter Schrager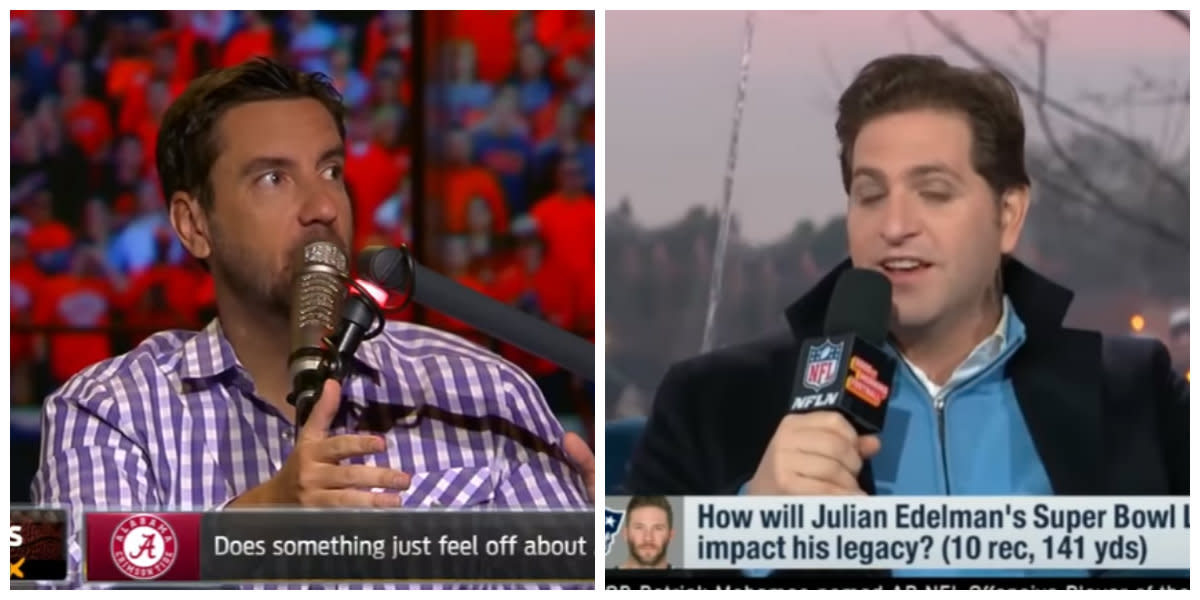 Clay Travis is on television now (Lock It In on FS1), which is lovely. Peter Schrager is part of the NFL Network's morning show, and he's starting to rub some people the wrong way.

1. Skip Bayless vs. 16. Michael Strahan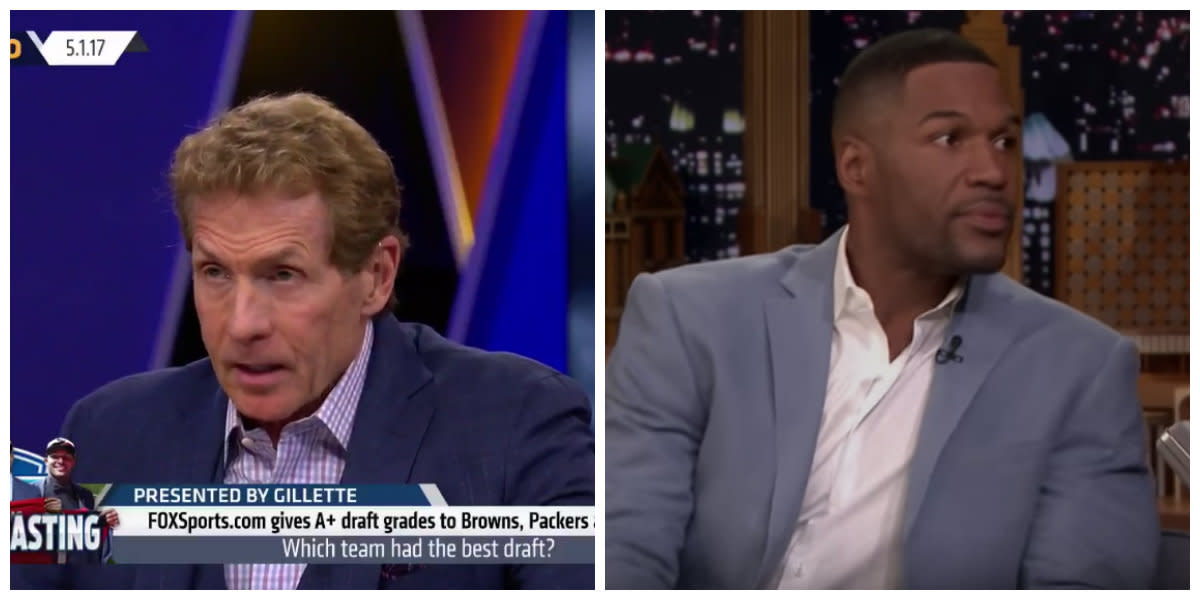 Skip's move to FS1 hasn't slowed down the amount of hate people have for him. Strahan is basically on every television channel there is now.

8. Stugotz vs. 9. Sarah Spain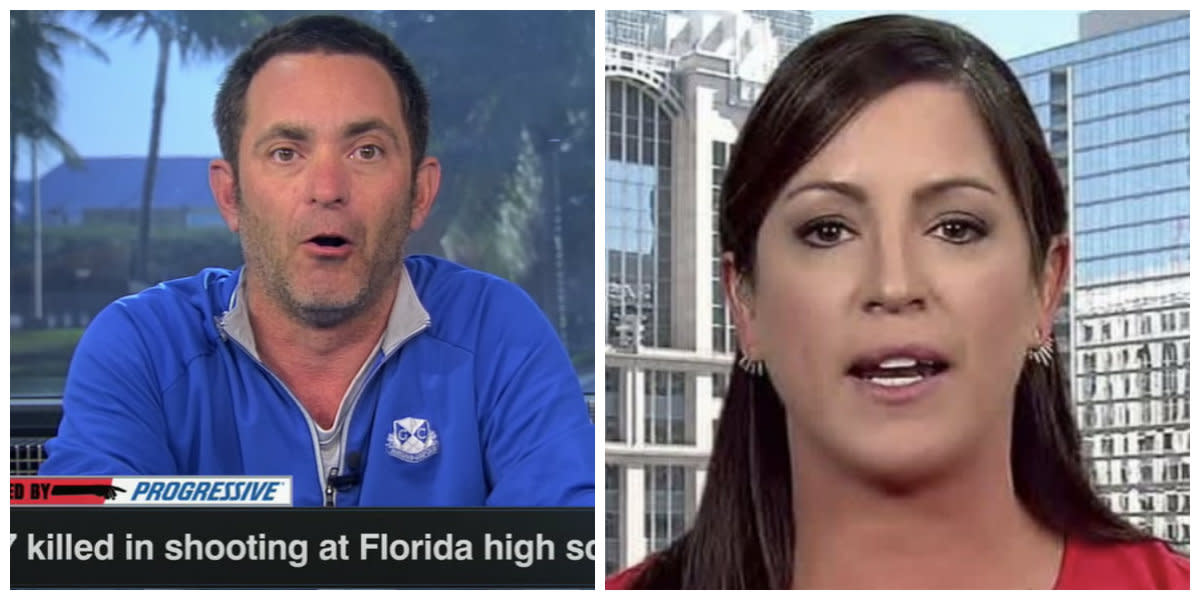 The Stugotz Army vs. The Commish. This one will be tight.

5. Mike Francesa vs. 12. Mike Greenberg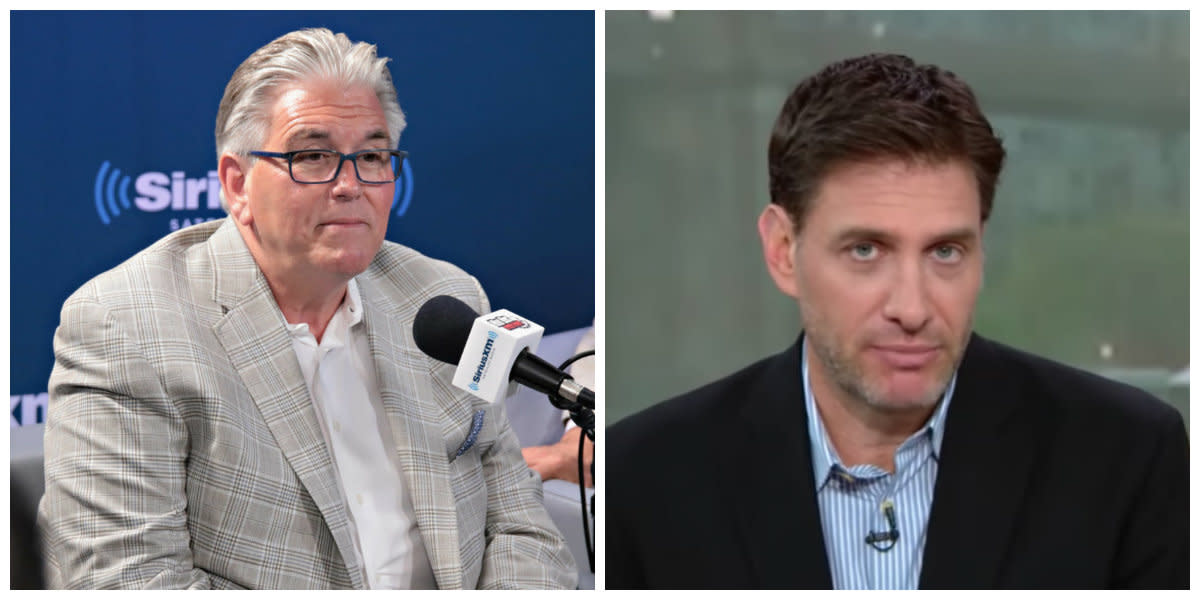 The Mike who couldn't give up the mic vs. the Mike who ditched the other Mike.

4. Keith Olbermann vs. 13. Tony Kornheiser
Two curmudgeons who have had very different careers at ESPN.

6. Bomani Jones vs. 11. Pablo Torre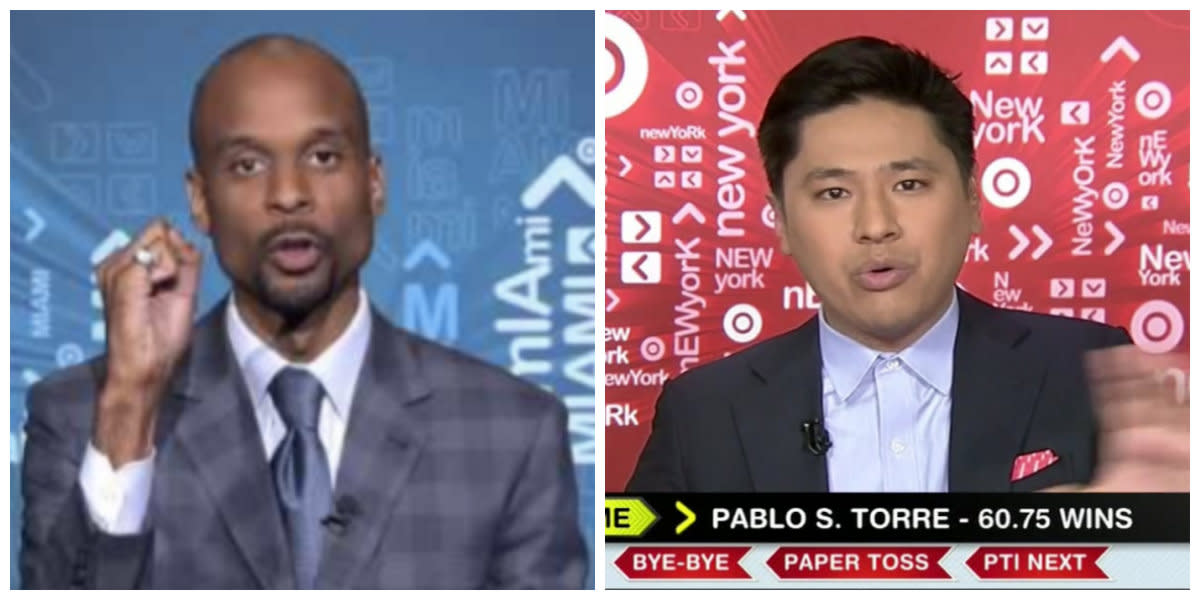 These two are often referred to as the "smartest guys in the room." That should be all you need to know about why they're on here.

3. Dan Le Batard vs. 14. Terry Bradshaw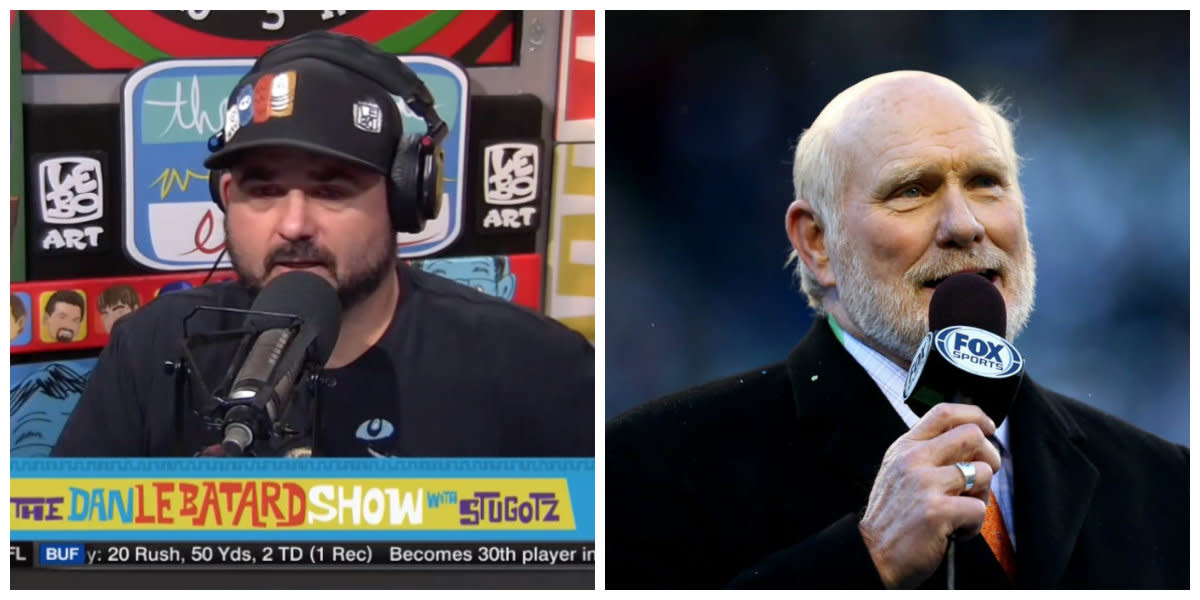 Le Batard's entire show is built around annoyance on purpose. Bradshaw is just oblivious.

7. Jay Williams vs. 10. Jay Bilas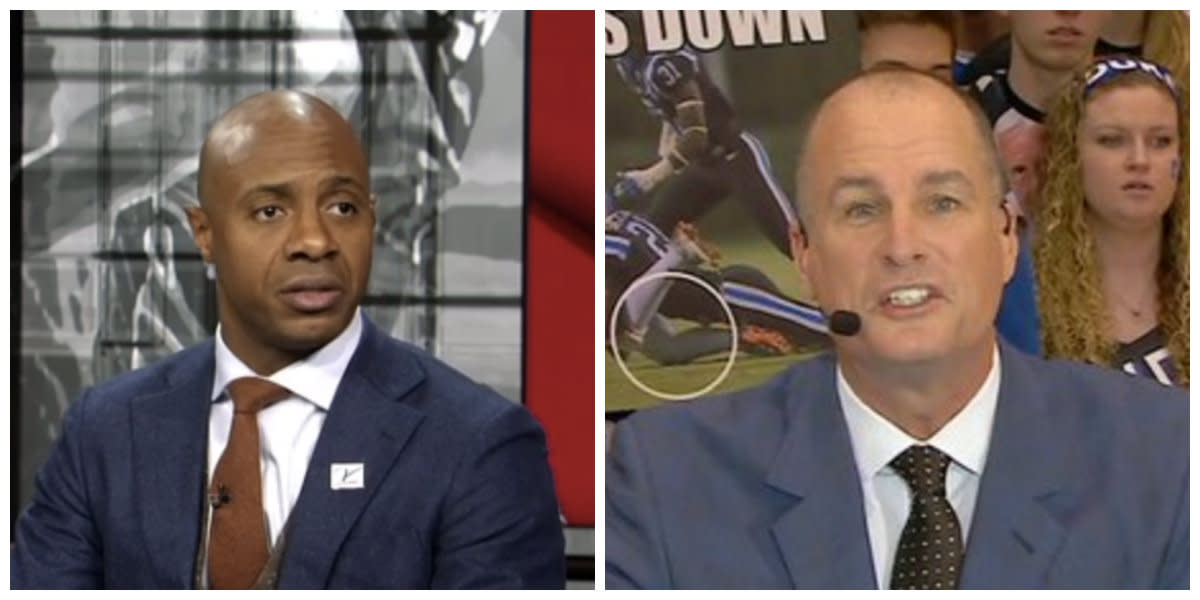 Williams caught a lot of flak for his take on Frank Howard this week, given what he formerly said about Grayson Allen. Bilas just thinks he's smarter than everyone else.

2. Max Kellerman vs. 15. Molly Qerim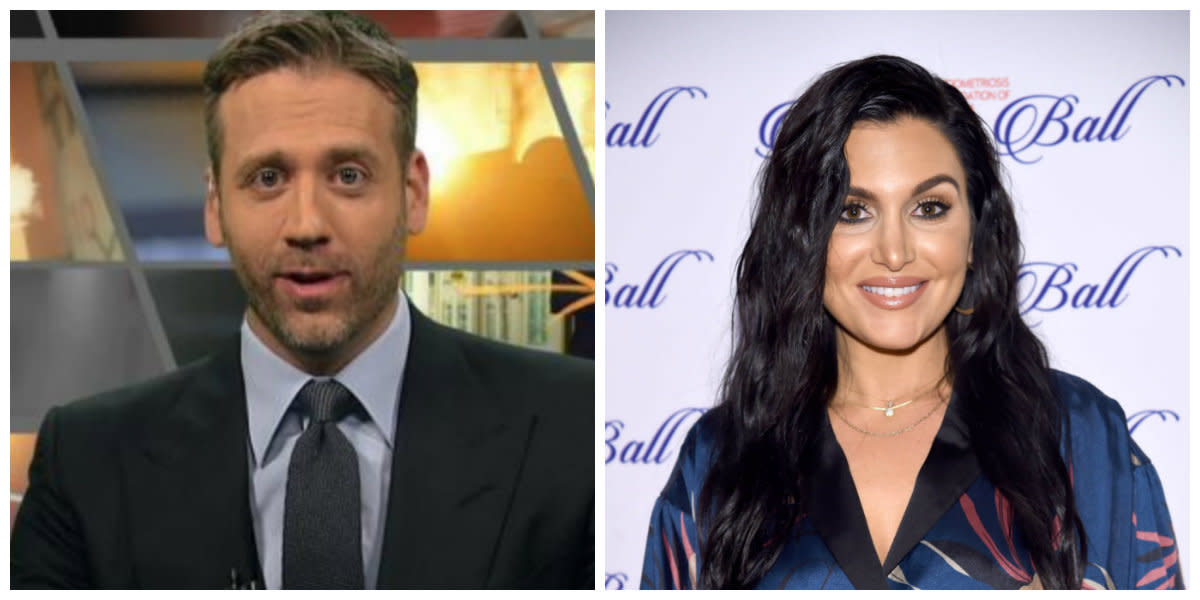 Two talking heads on First Take. It's starting to seem like Stephen A. and Max are rubbing off on Molly.

1. Colin Cowherd vs. 16. Joy Taylor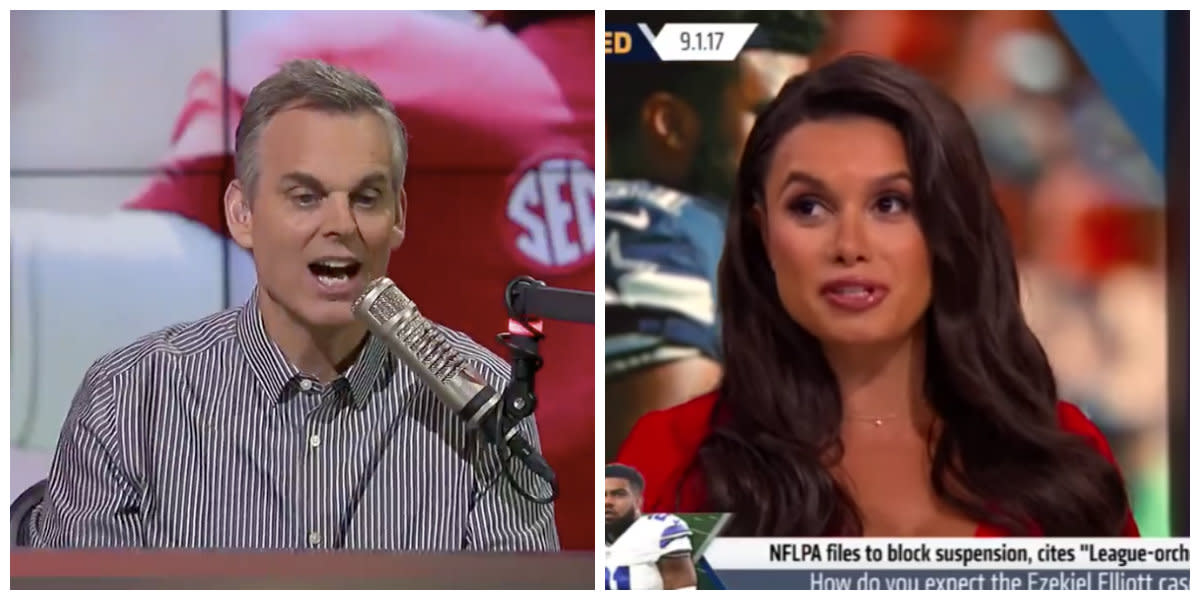 The Cowherd Global Satellite Network would probably predict that Colin has an easy time getting past Joy here.

8. Tony Romo vs. 9. Joe Buck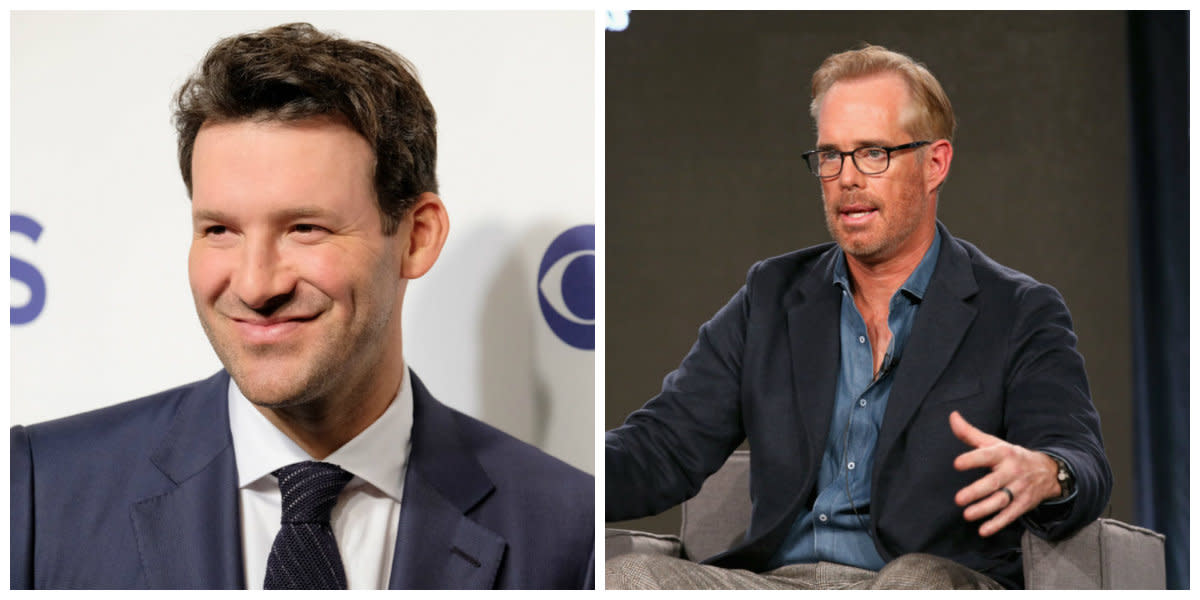 Romo exploded onto the scene by predicting plays before they happen. Buck's announcing style is a bit different, but he has plenty of haters.

5. Mark May vs. 12. Urban Meyer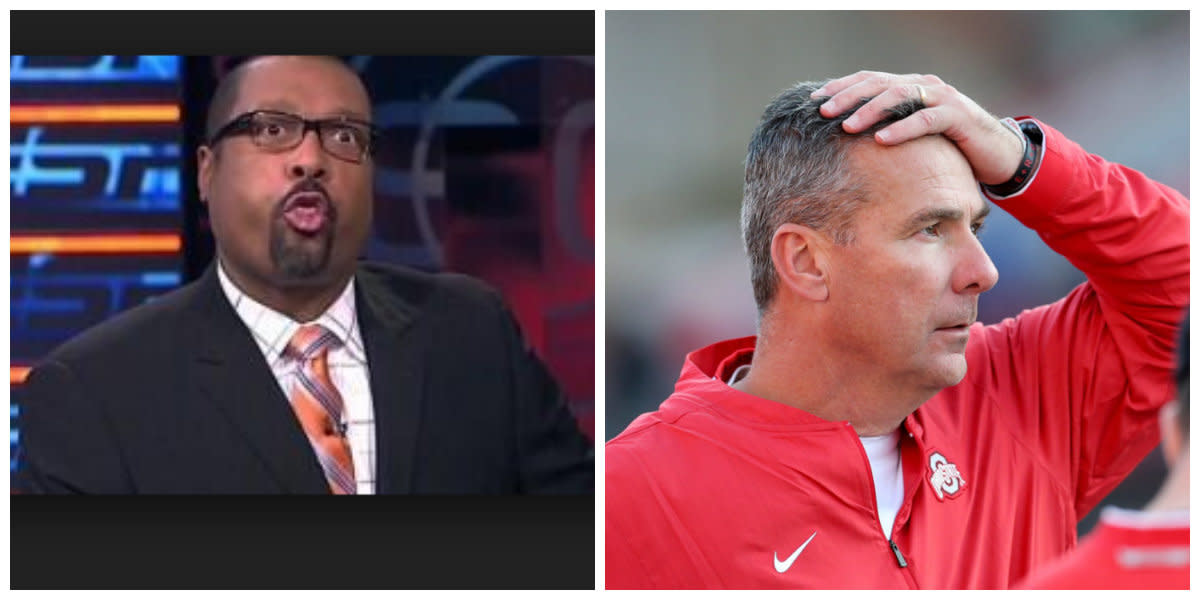 Urban Meyer is now a member of the media – he'll be on FOX's College GameDay competitor this fall. Pitting him against Mark May, the biggest Buckeye hater, should be fun.

4. Bill Simmons vs. 13. Rachel Nichols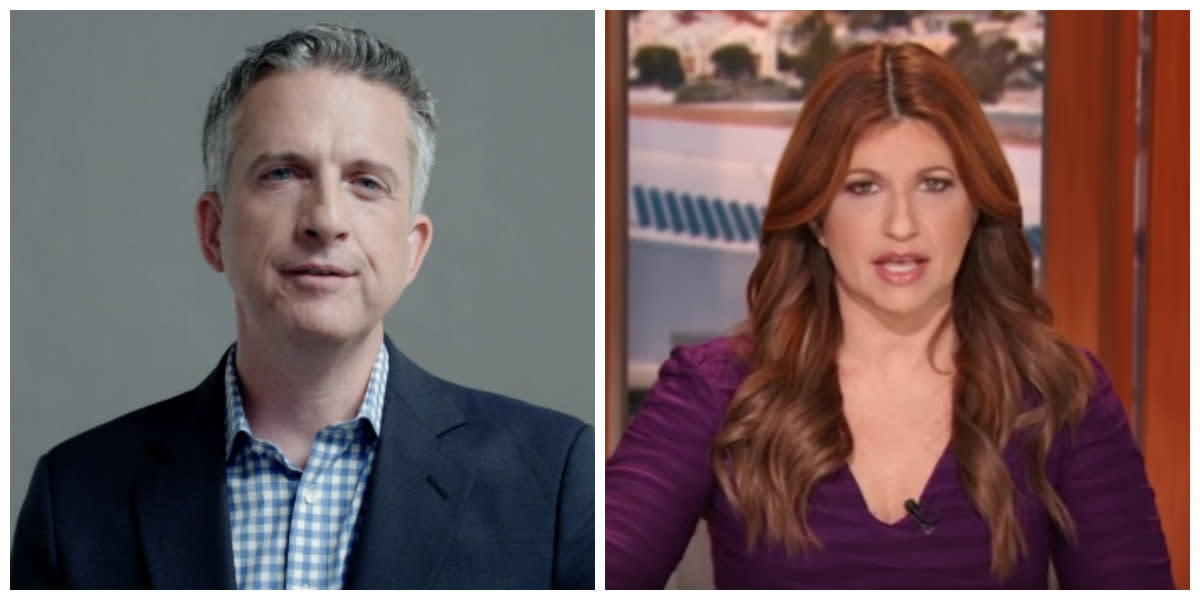 Two people obsessed with the NBA. One was run out of ESPN, the other is an ESPN darling.

6. Michelle Beadle vs. 11. Chris Broussard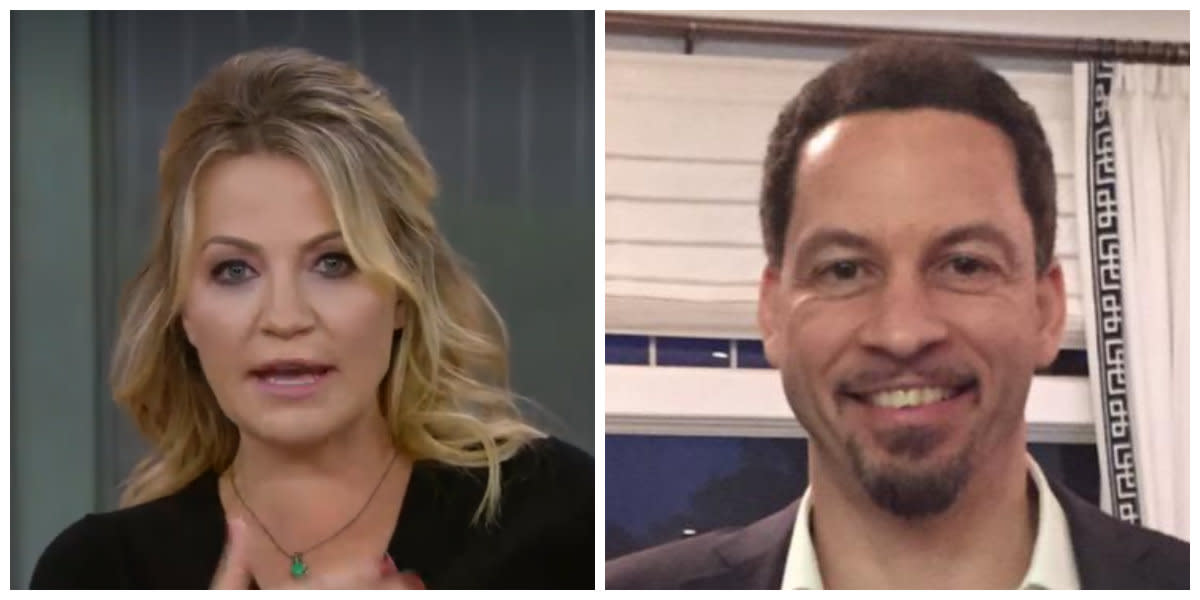 Beadle was booted from Get Up! earlier this year, but she still gets plenty of air time on ESPN's NBA coverage. Chris Broussard still finds a way to stay relevant on FS1.

3. Dan Dakich vs. 14. Alexi Lalas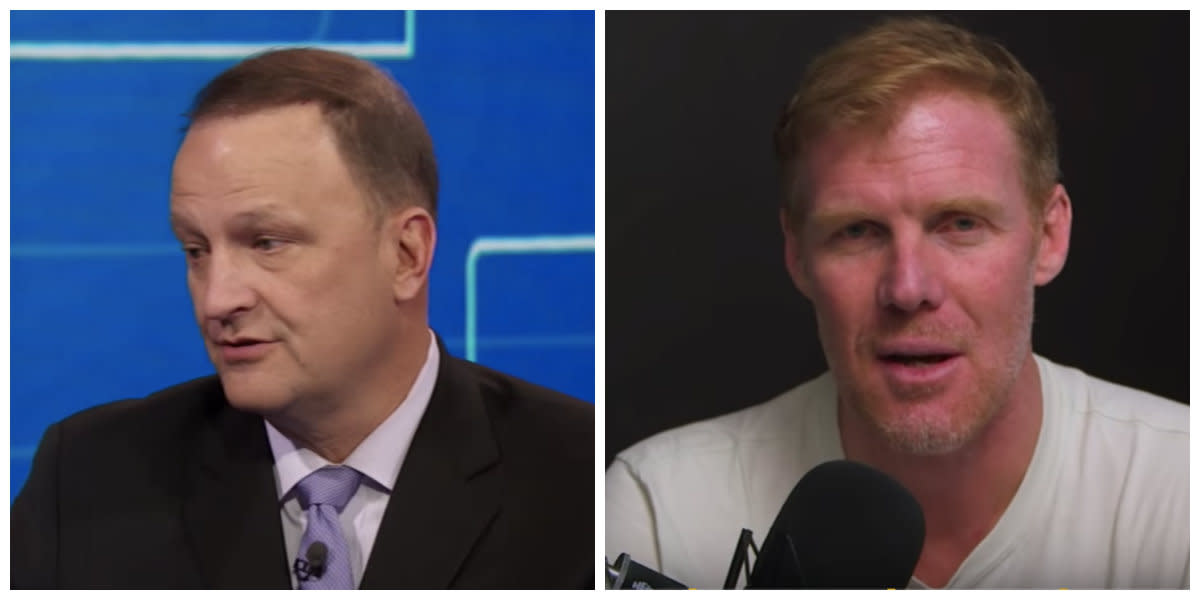 Perhaps the most hated analyst in college basketball against easily the most hated analyst in soccer.

7. Adam Schefter vs. 10. Mike Florio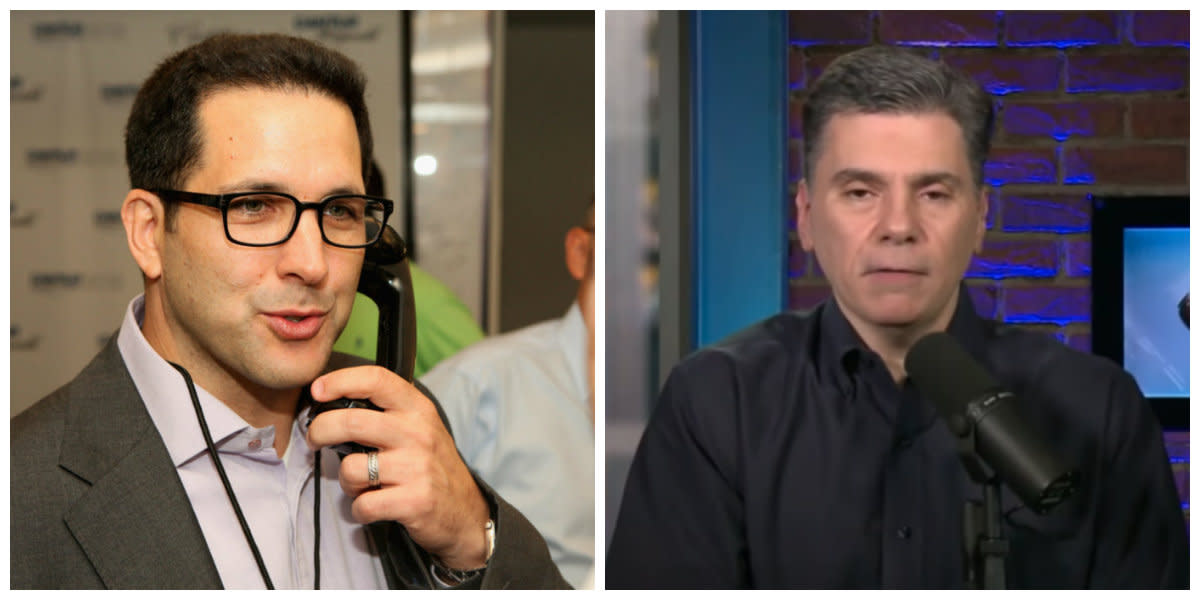 Two NFL reporters who have taken very different career paths.

2. Jason Whitlock vs. 15. Jason McIntyre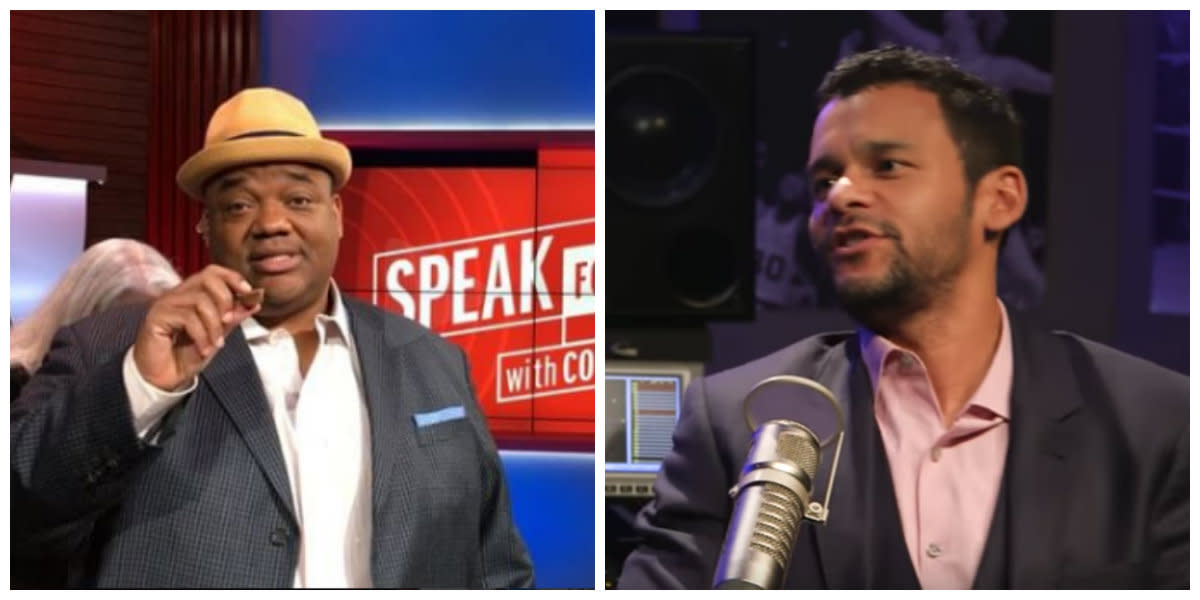 McIntyre is no longer with The Big Lead, but he'll still be on television. Whitlock is capable of winning this whole thing.

Check back with The Spun in a few days as we move onto the second round. Thanks for voting!