The Final Four for the 2019 NCAA Tournament is set, with Michigan State, Texas Tech, Virginia and Auburn all moving on. Let's see who will move on to the Final Four in our 64 Most Annoying People In Sports Media bracket.
While there were a number of upsets in the early rounds, our Elite Eight is mostly chalk. That said, 16-seed Nick Wright is holding strong as the lone Cinderella left in the bracket.
Three 1-seeds – Stephen A. Smith, Skip Bayless and Colin Cowherd – remain. All four 2-seeds – Dick Vitale, Max Kellerman, Clay Travis and Jason Whitlock – are alive as well.
Here's a look at the current bracket: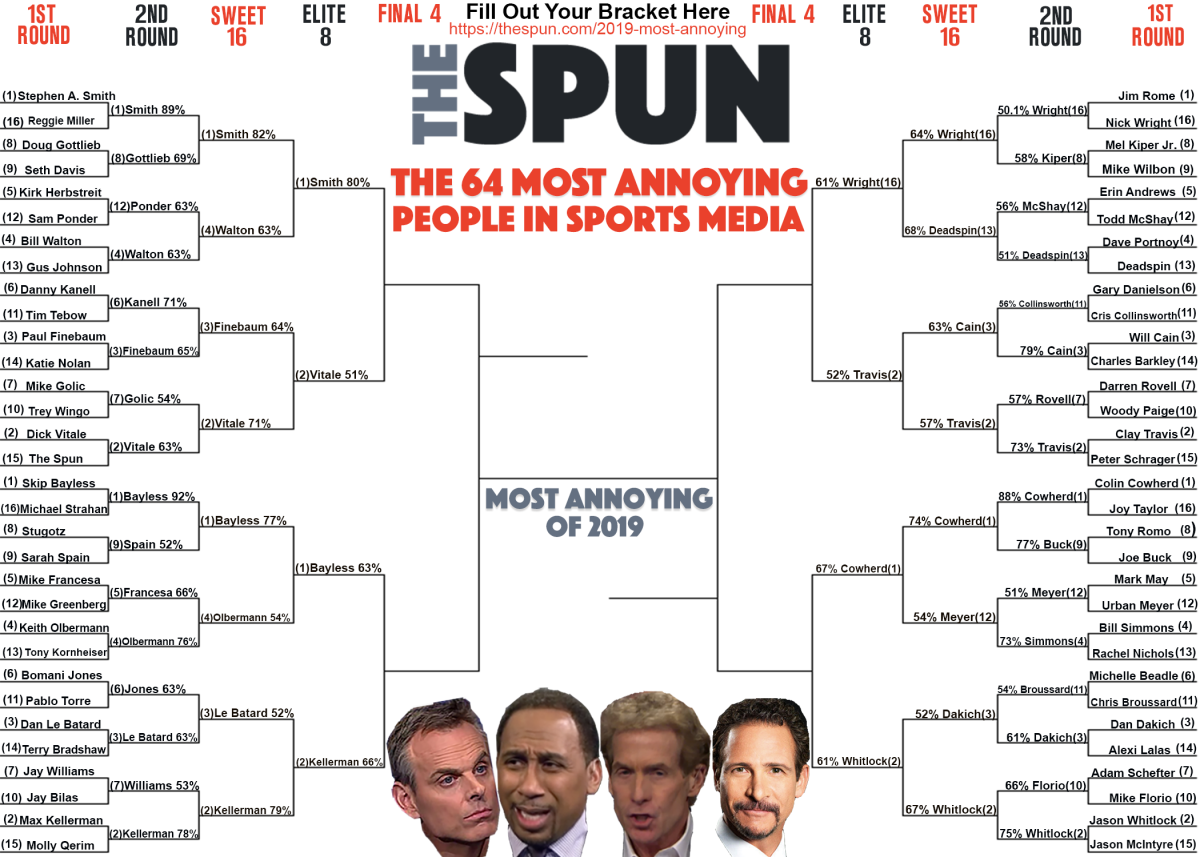 You can vote on the Elite Eight matchups below:
1. Stephen A. Smith vs. 2. Dick Vitale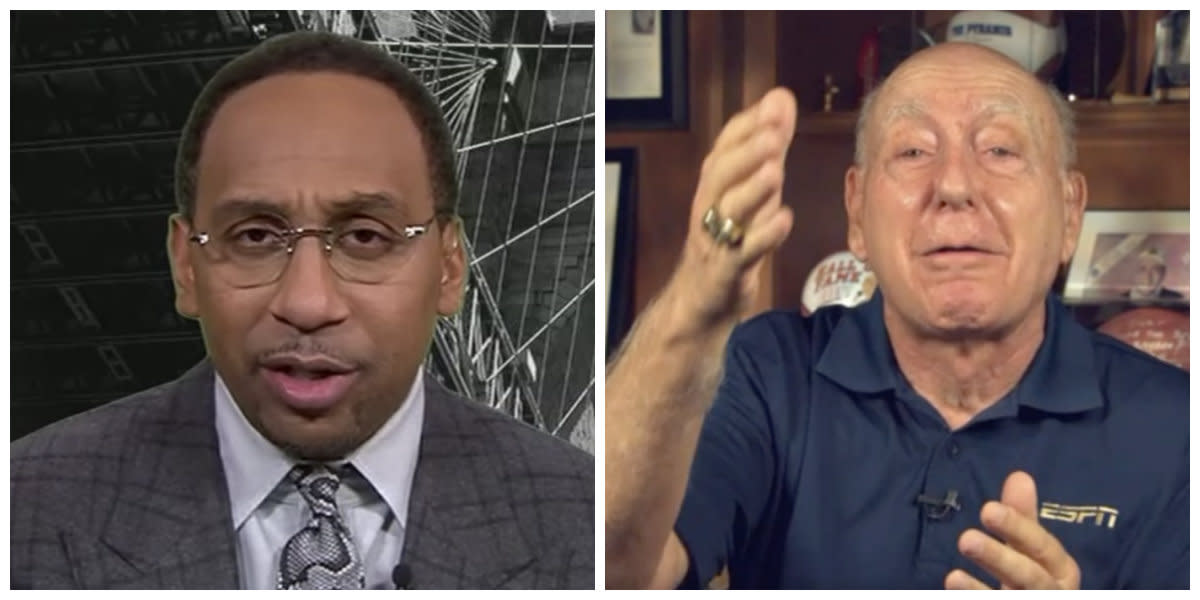 LOUD NOISES.
1. Skip Bayless vs. 2. Max Kellerman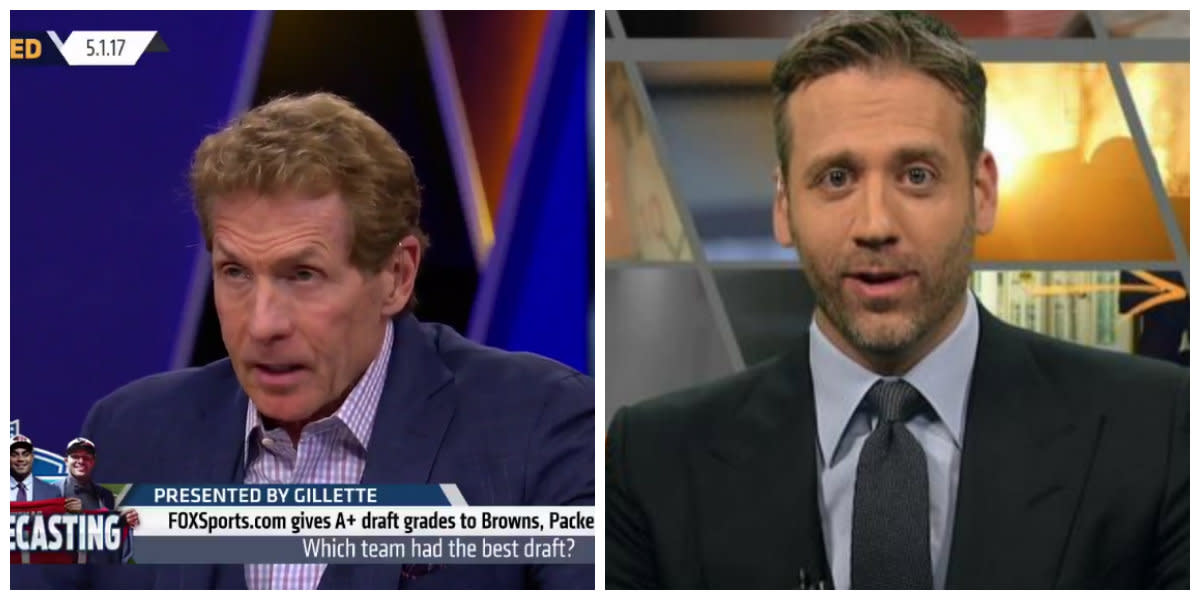 Skip vs. the man who replaced him. Incredible it worked out this way.
2. Clay Travis vs. 16. Nick Wright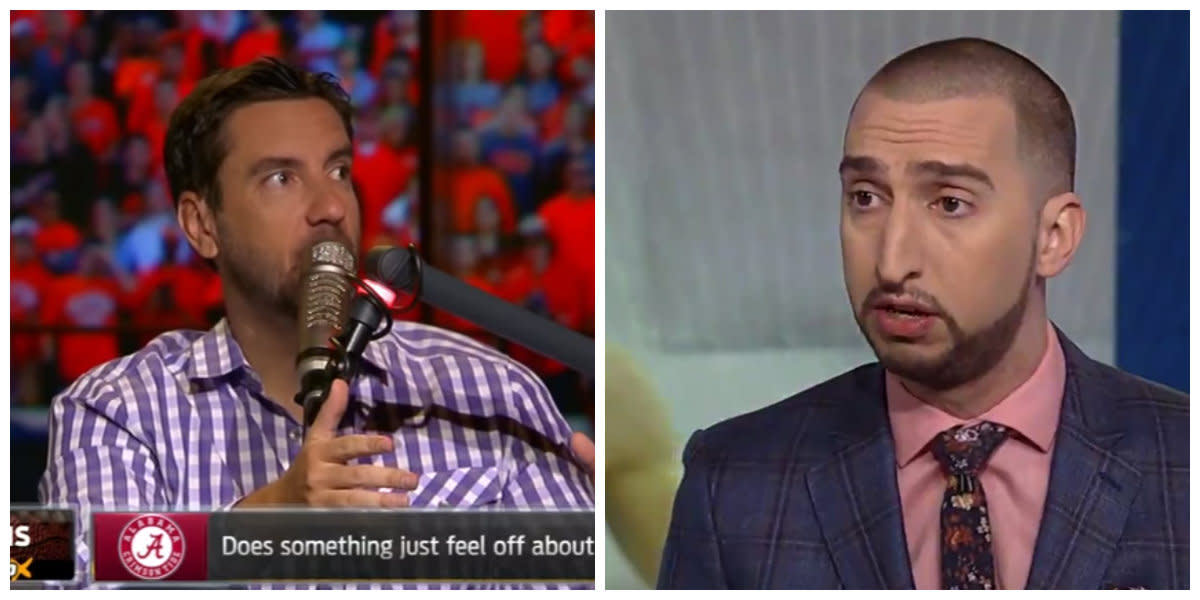 Nick Wright can't possibly keep this going, can he?
1. Colin Cowherd vs. 2. Jason Whitlock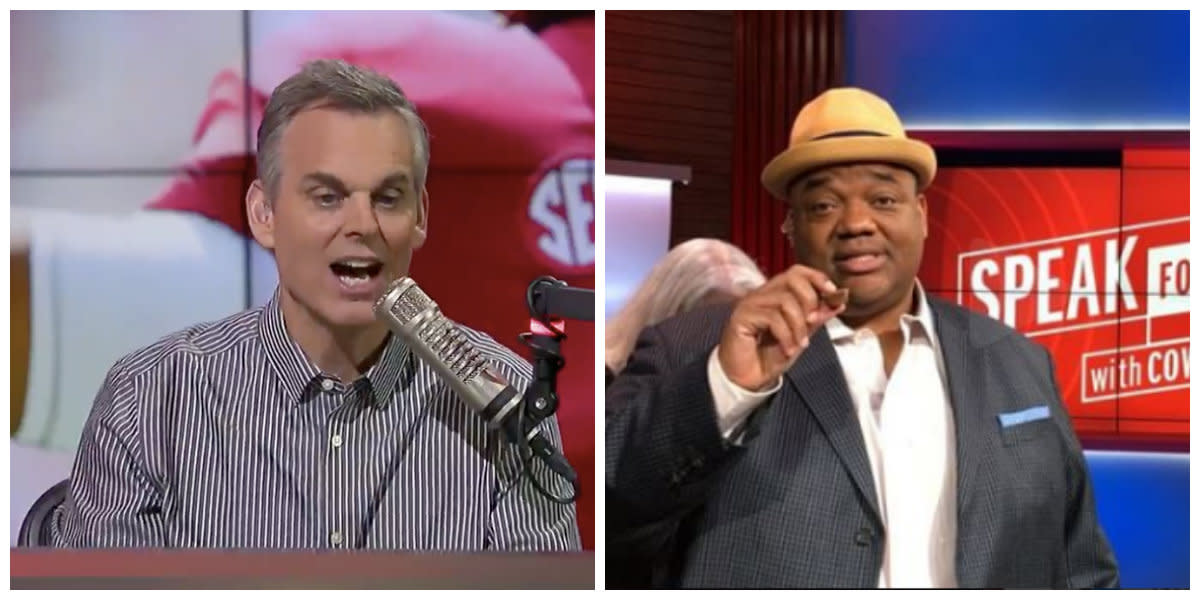 An all-FS1 battle. We're pretty sure Baker Mayfield has voted for Cowherd from as many different IP addresses as he can.
You can view the results for the First Round here, the Second Round here and the Sweet 16 here.