Danica Patrick and her new boyfriend took in an NBA playoff game on Wednesday evening.
The former racing star, who broke up with Aaron Rodgers in 2020, is dating Carter Comstock, a co-founder of Freshly, a meal service company.
Wednesday night, Patrick and Comstock took in Game 2 of the Phoenix Suns vs. Denver Nuggets second round playoff series.
Comstock is apparently a big-time hoops fan.
Patrick shared a video from the game on her Instagram Story.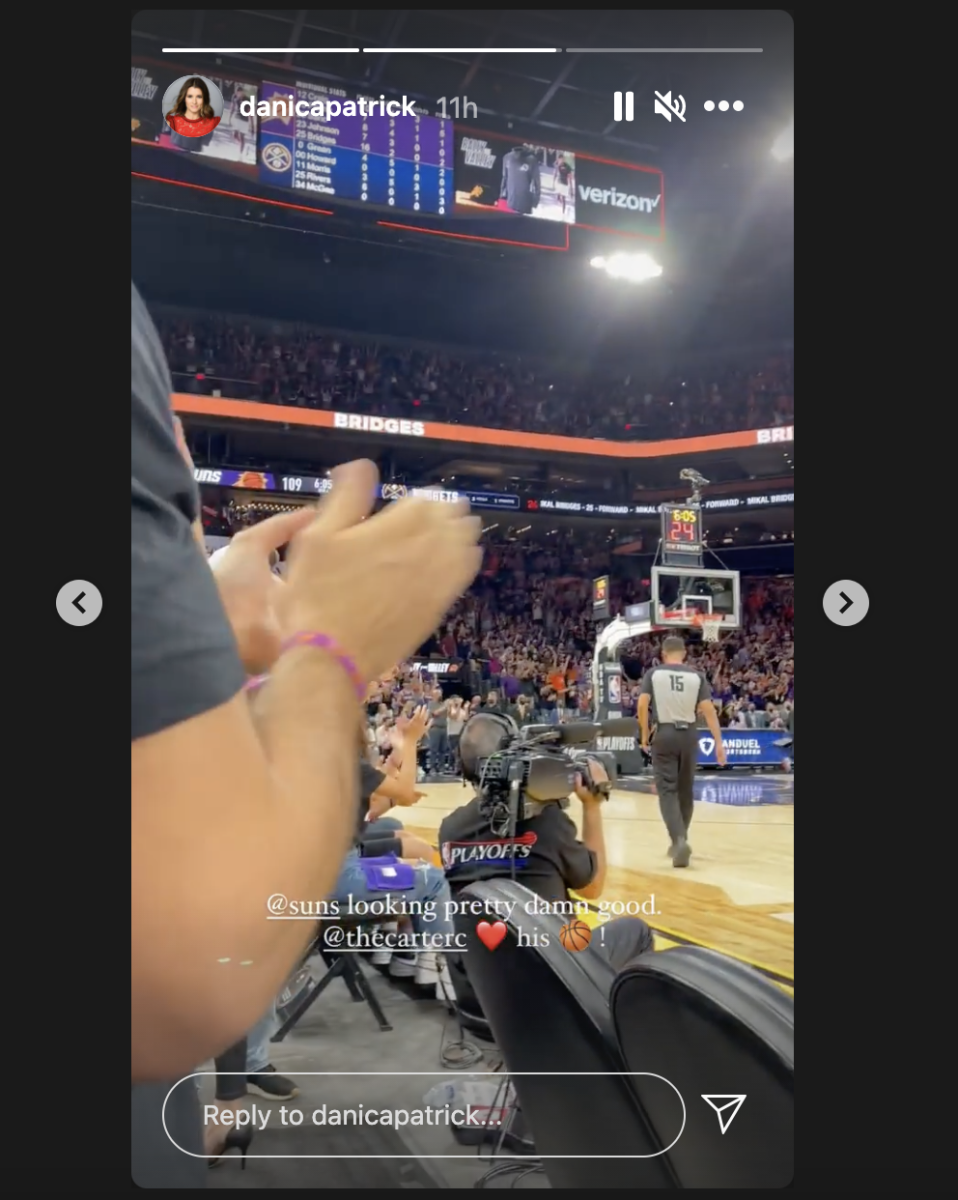 Patrick recently opened up about her new relationship.
"We both love to travel and we're both super open-minded," Patrick said. "And, like, I had this sort of grand vision for finding someone that I could just sit on the couch with and, like, have a glass of wine and literally come up with any topic at all, simple or complicated, and just go, 'Let's talk about a tree.'"
"And, just go for two hours on like the nature of a tree. I just always imagined how great it would be to like find someone that you just sit on the couch and talk to for hours and that's just what we do."
Patrick and her new boyfriend have also done some working out together.
https://www.instagram.com/p/CPjnbQKHbaQ/
Perhaps another NBA playoff game appearance is coming, too.
The Suns beat the Nuggets, 123-98, in Game 2 in Phoenix on Wednesday night. Game 3 of the series, which the Suns lead 2-0, is set for Friday night at 10 p.m. E.T.