By now, you've likely seen what some of the ESPN experts – like Dick Vitale, Jay Williams and Jay Bilas – are picking when it comes to the 2019 NCAA Tournament. But if you're looking for a few more predictions from people who cover the sport for a living, you've come to the right place.
Below, you'll find each of The Spun's writers' official picks for this year's Big Dance. They're filled out old-school style – on paper. If you're looking to compete with us in a bracket challenge, you can do so over at USA Today.
It won't shock you to hear that a few of us have Duke – the overall 1-seed – cutting down the nets. But not all of us are taking the Blue Devils.
Here are the brackets for the eight of us – Matt Lombardi, Andrew Holleran, Andrew McCarty, Dan Lyons, Matt Hladik, Steve Driscoll, Tzvi Machlin and Chris Rosvoglou.
Matt Lombardi: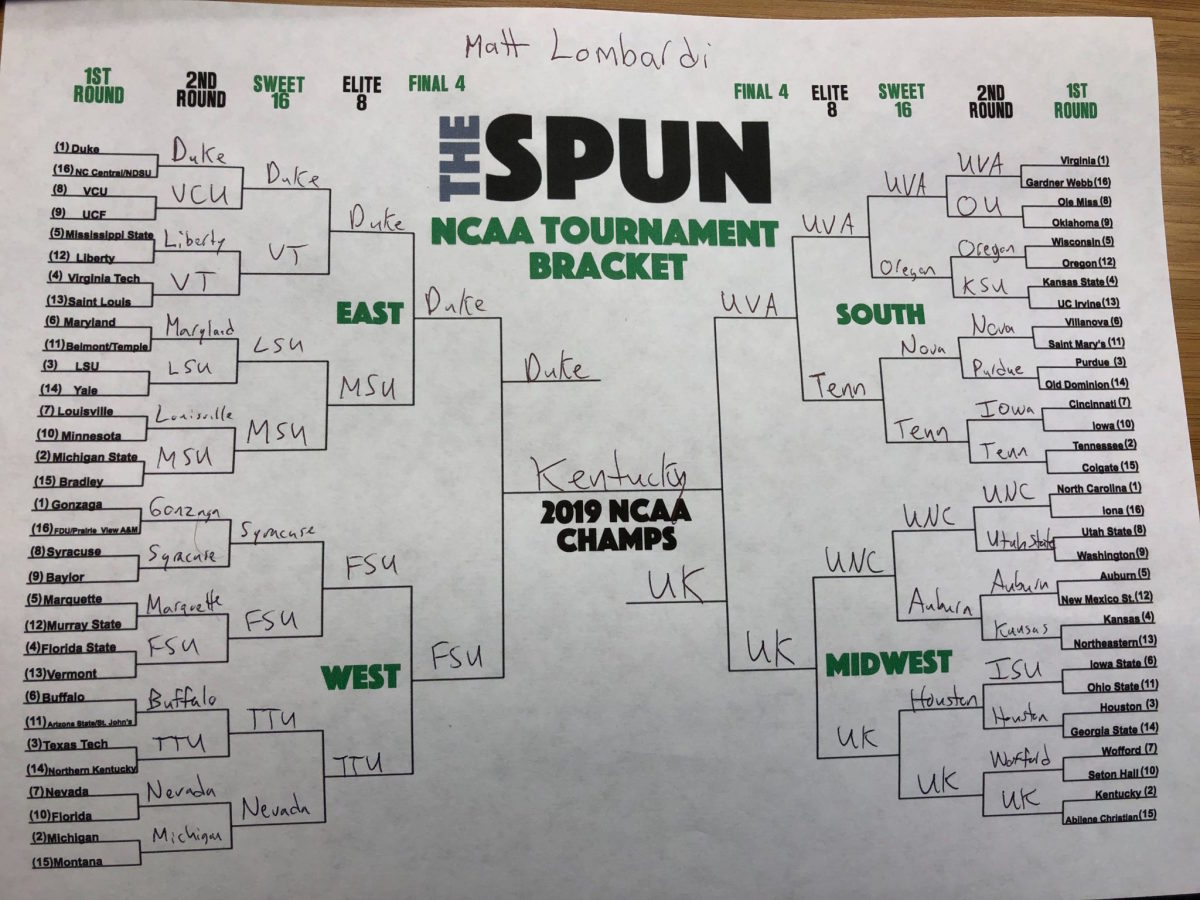 Andrew Holleran:
Andrew McCarty: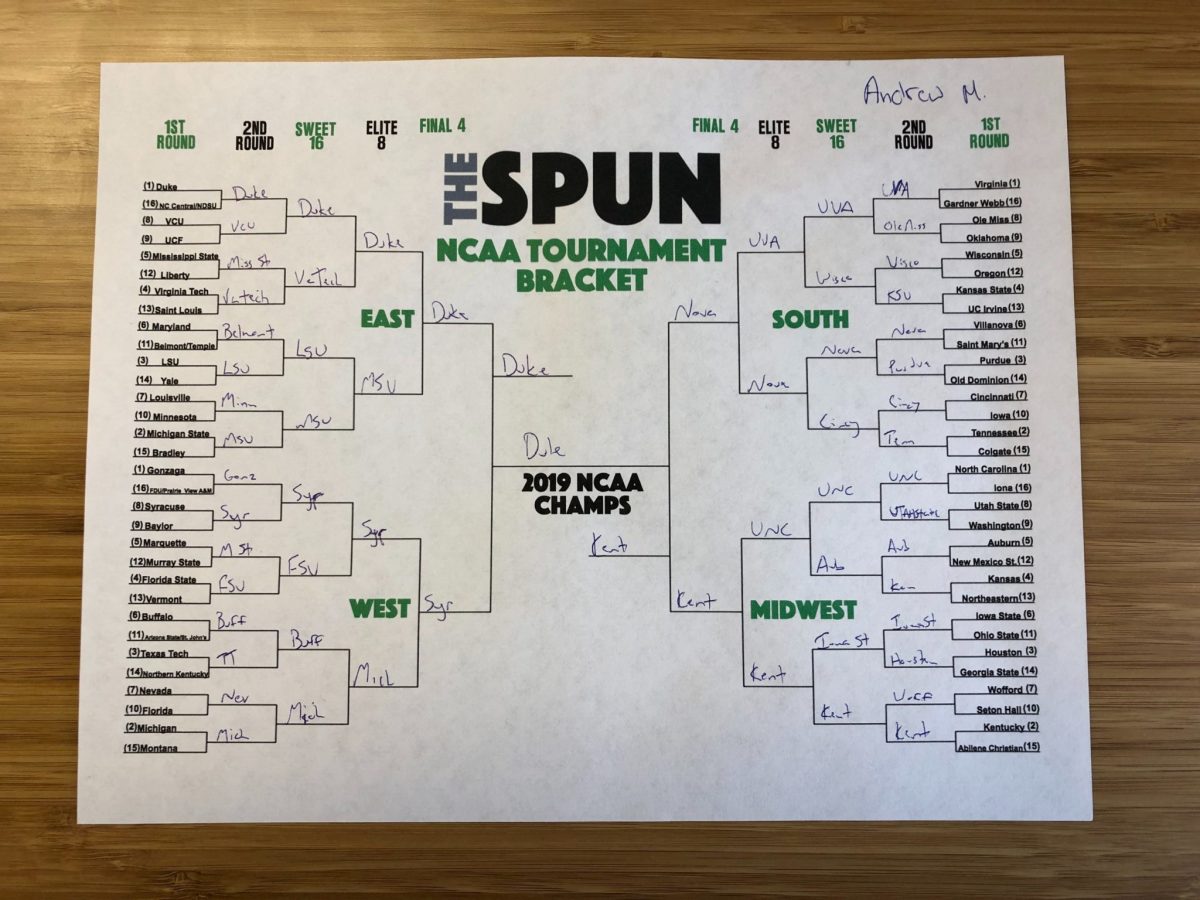 Dan Lyons: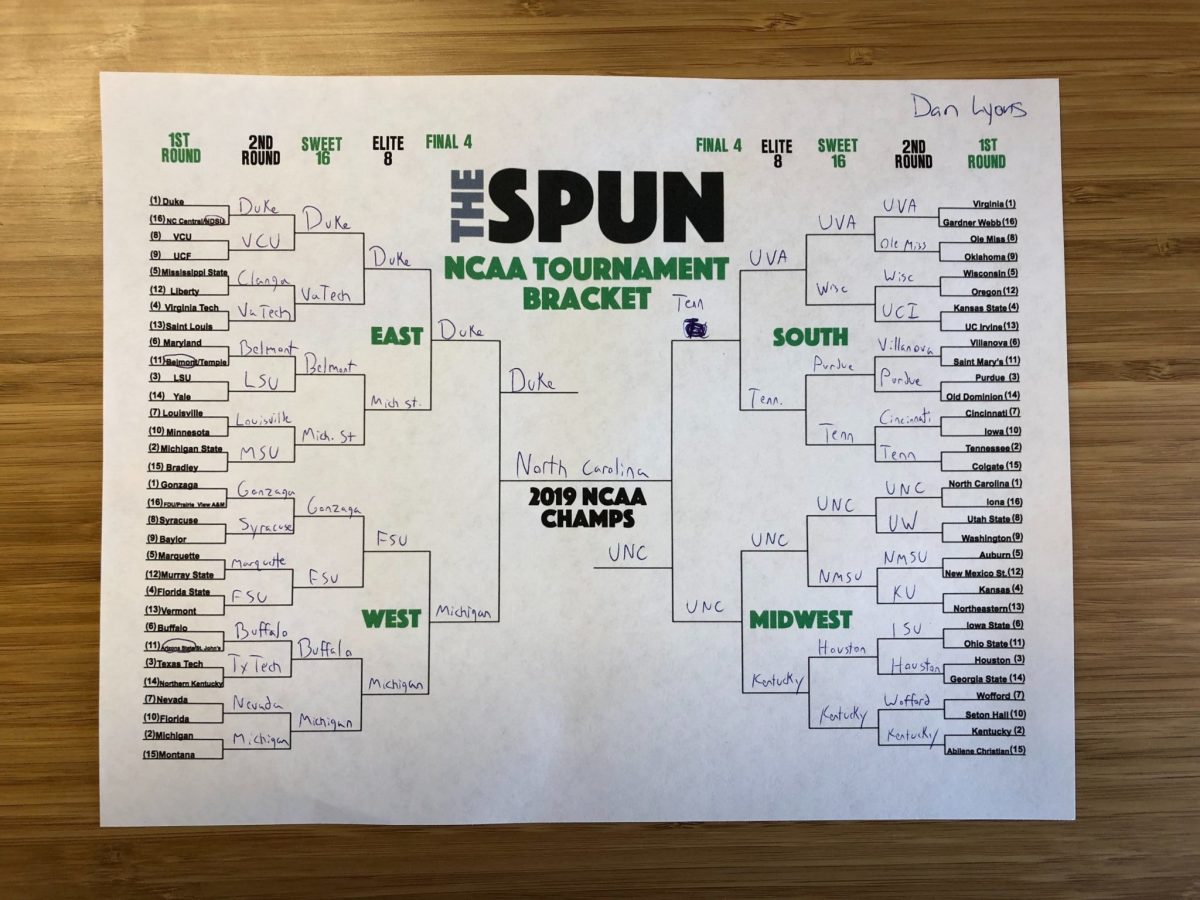 Matt Hladik: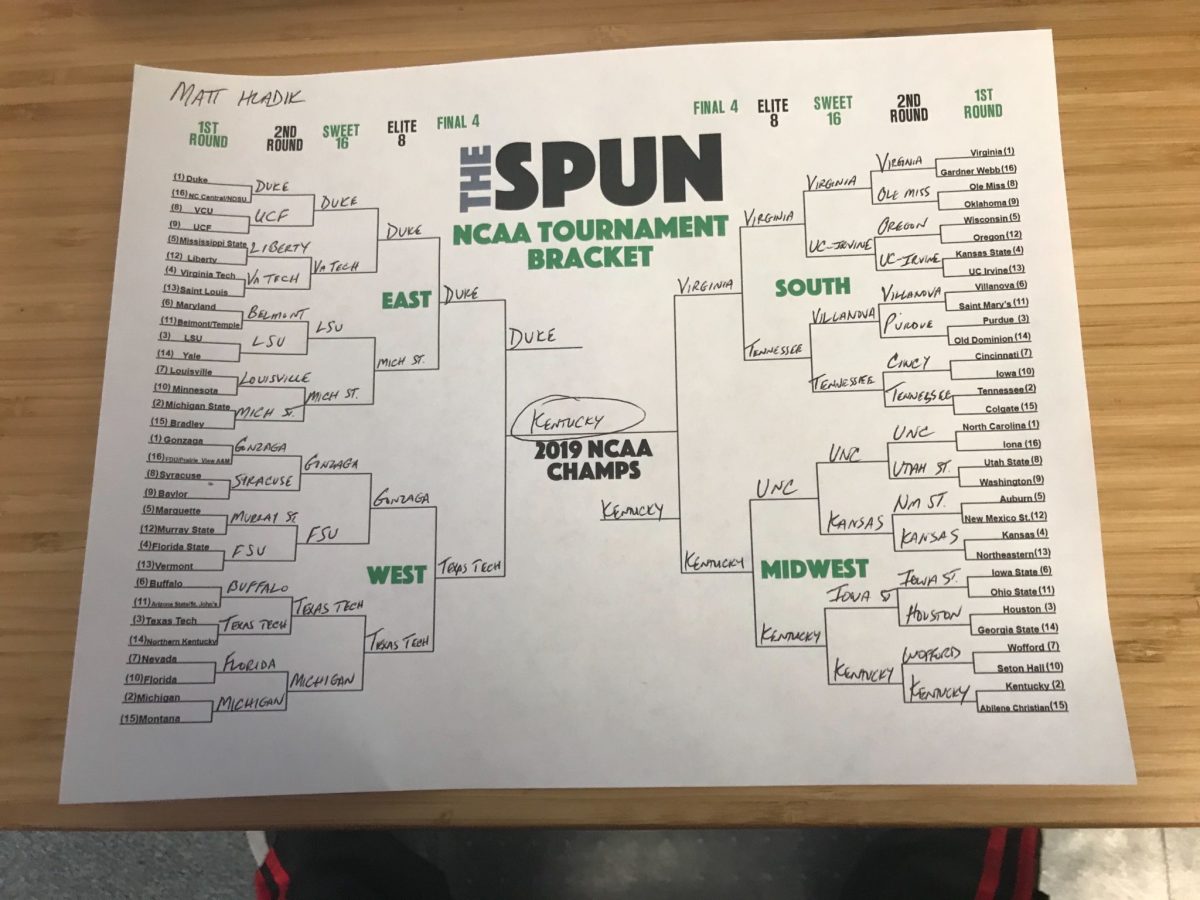 Steve Driscoll: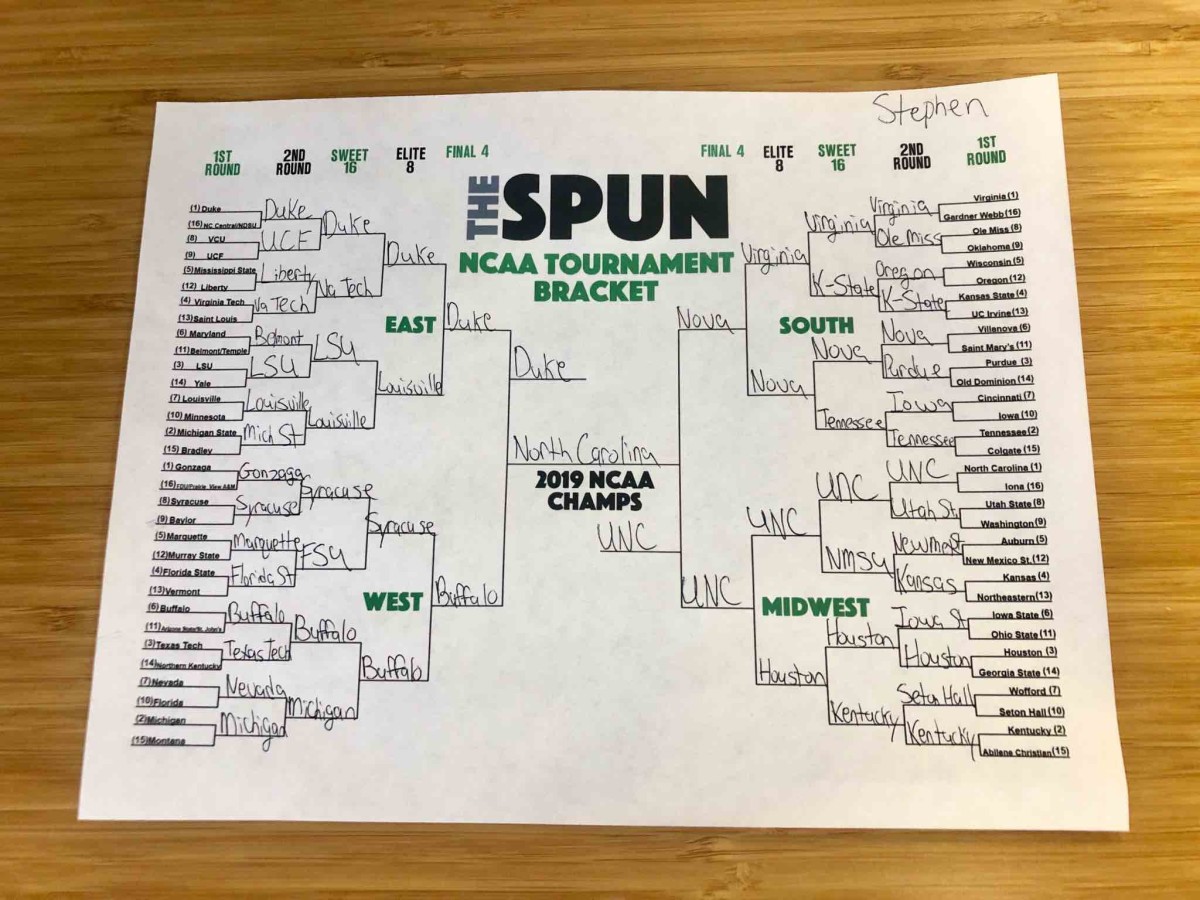 Tzvi Machlin:
Chris Rosvoglou: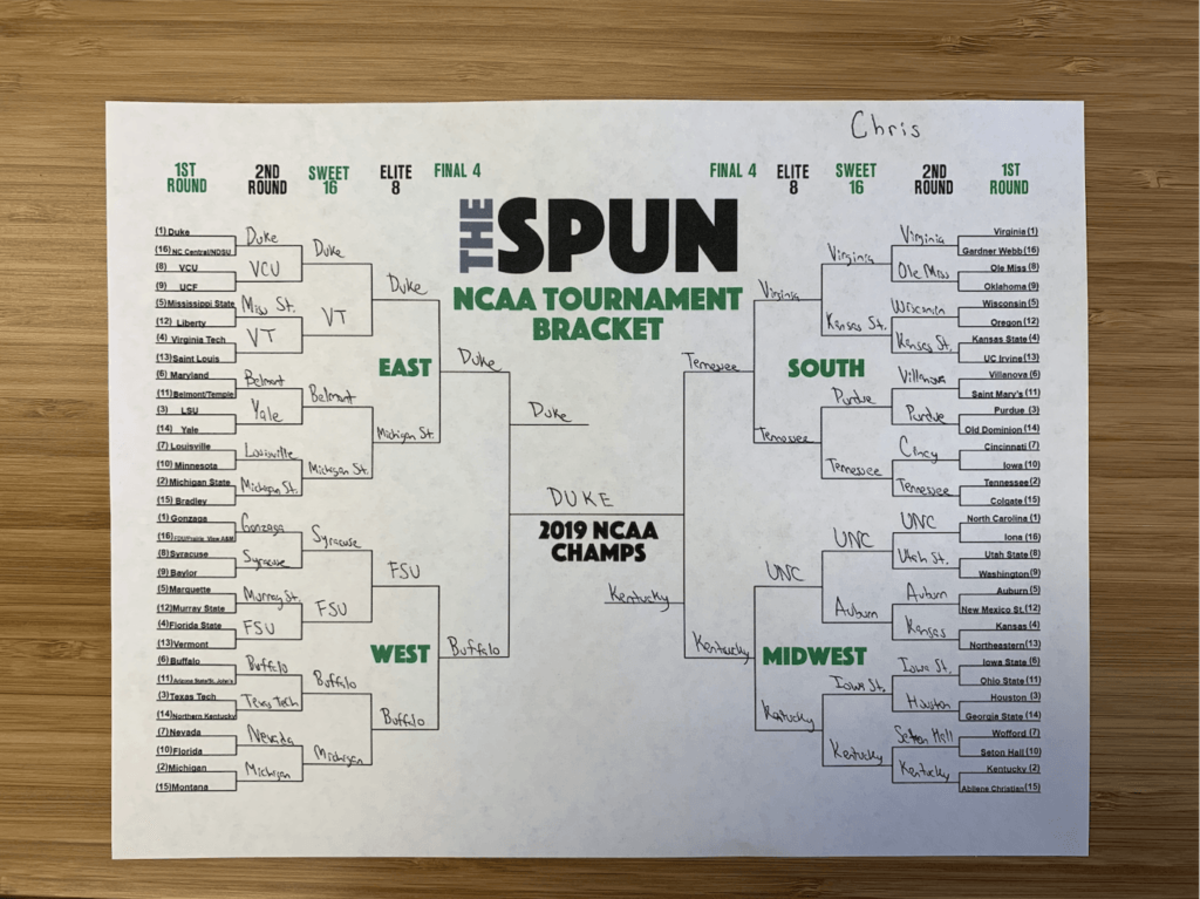 The action technically starts on Tuesday night, but the 64-team bracket won't start until Thursday afternoon.
This year's 1-seeds are Duke, Virginia, North Carolina and Gonzaga. The ACC also wound up with the top three rankings in the final AP Poll.
College basketball fans – do any of us have it right?