Emily Austen – FOX Sports Florida (2016)
When you are not an established sports media star, it is probably not wise to go on another outlet's live show and make sweeping generalizations about other races and ethnicities. Unfortunately for Emily Austen, that is exactly what she did last week on a Facebook Live broadcast by Barstool Sports. Barstool deleted the post and never put it on their site, later stating that they were trying to protect Austen. The video was recorded and circulated by fans, however, and the damage was already done.
Austen says that she was trying to fit in with the Barstool guys, who clearly have a longer rope for controversial comments, and went way over the top in an effort to be funny.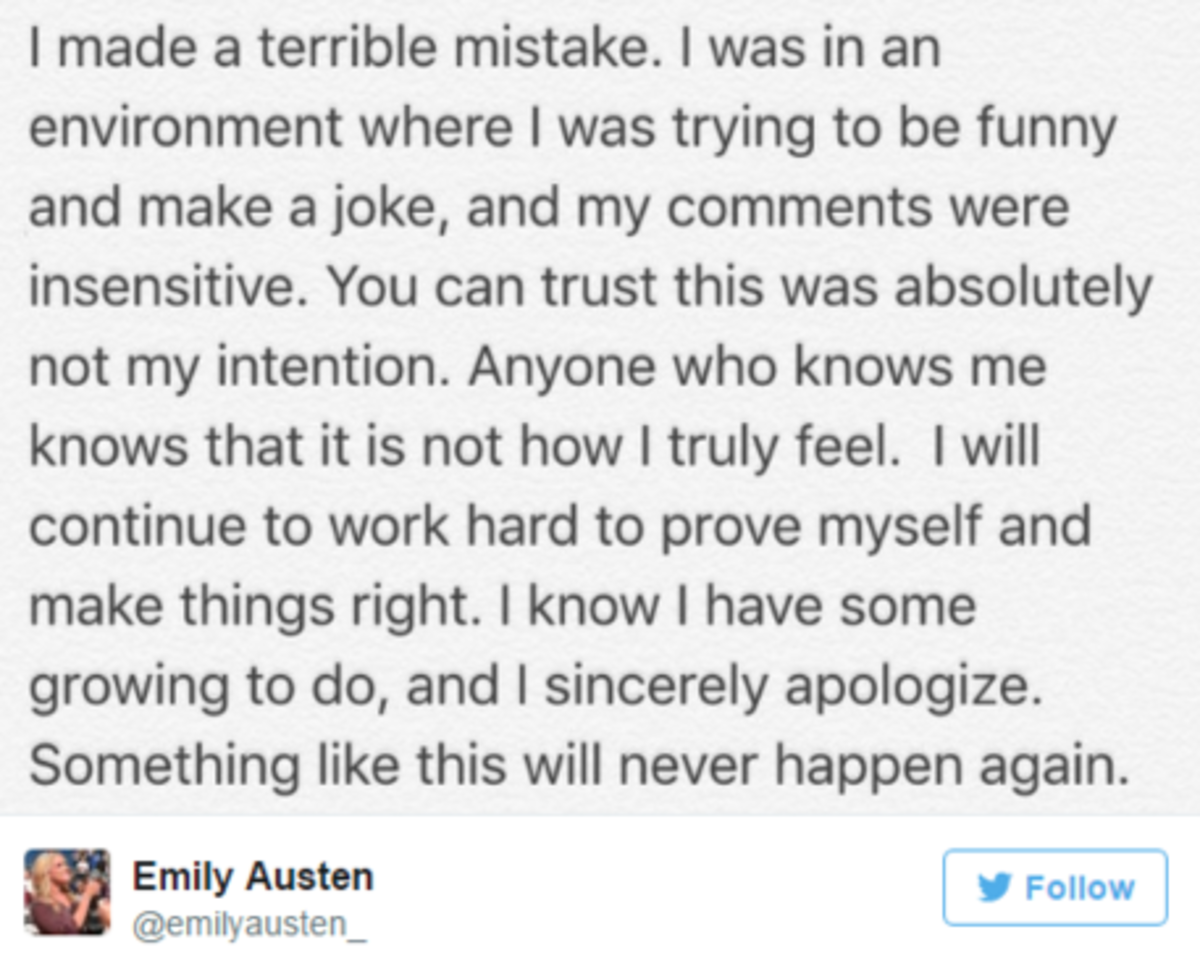 Her explanation and apology may work, but Austen probably has an uphill climb to get back into the industry. Most sports fans probably hadn't heard of her before the incident, and without a big following outside of Florida, it seems unlikely that many outlets are going to jump to give her a second shot.