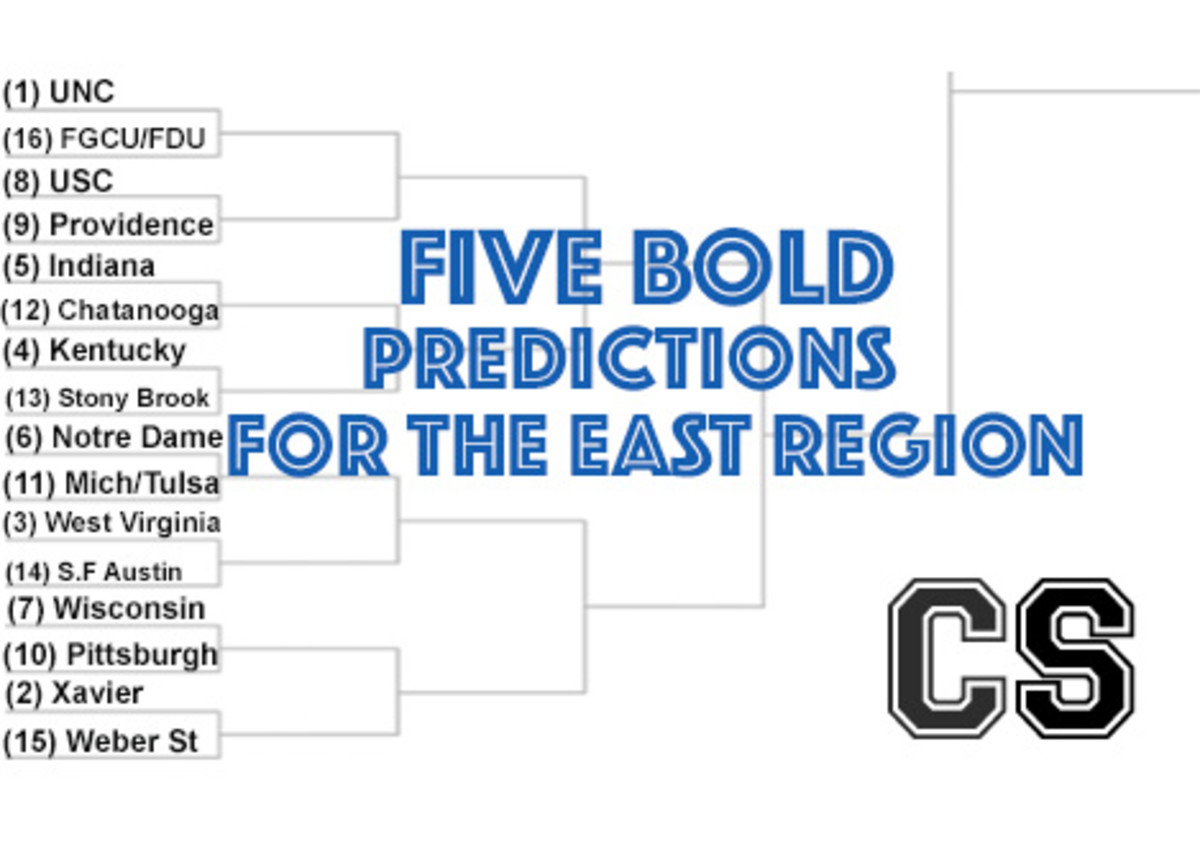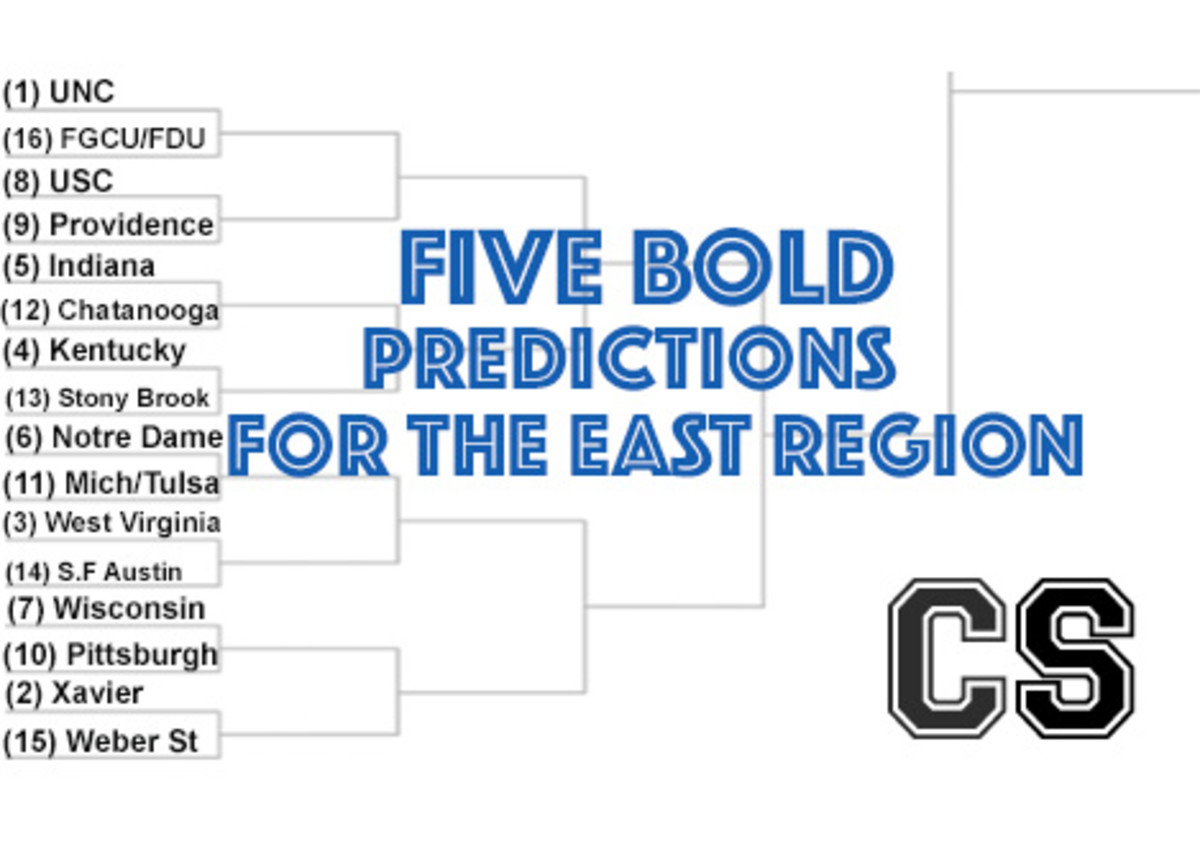 The NCAA Tournament officially tips off with the "First Four" tonight. For the East Region, that means the "Dunk City" Florida Gulf Coast Eagles and the Fairleigh Dickinson Knights play for the opportunity to get crushed by North Carolina on Thursday night. UNC is one of the favorites in the entire NCAA Tournament, but they have a lot of work to do to just get out of the East Region.
With the Tournament officially beginning tonight, and the true 64-team event tipping off on Thursday, we're going through each region to give you bold picks to help you build an interesting, effective bracket. No one likes that person who goes all chalk.
Will North Carolina make it out of Philly? Do we get to see the rivalry game between Kentucky and Indiana in the second round? Will a sleeper emerge for a deep run? Here are five bold predictions for the East Region.
Get Started: SFA Puts WVU On Upset Alert >>>