Tonight is Game 7 of the Eastern Conference Finals. It all comes down to this.
The Boston Celtics will be looking for their first NBA Finals appearance since 2010. The Cleveland Cavaliers will be going for their fourth-straight trip to the championship round.
As for LeBron James, he's looking to make it eight NBA Finals in a row between Cleveland and Miami.
Boston is the favorite at home tonight. The Celtics have been money at the TD Bank Garden this postseason, and the home team has won all six games of this series.
ESPN has released its statistical picks for tonight's game. Using the NumberFire metrics, Boston has a 71 percent shot to win tonight.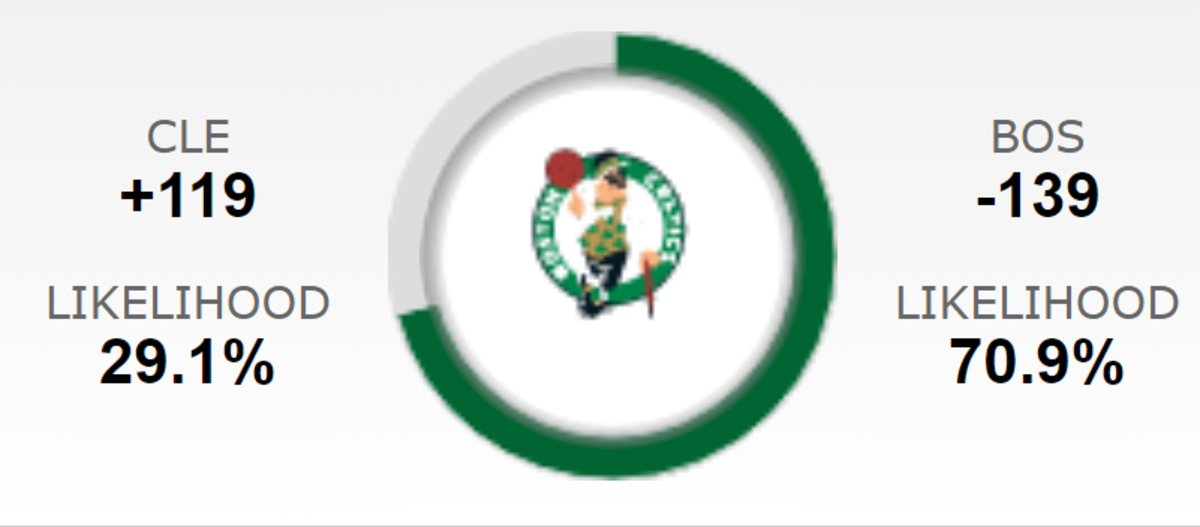 The Cavs and Celtics will tip off at 8:30 p.m. ET tonight. This is the first of two Game 7s in the next two days.
Winner moves on, loser goes home.
The game will be broadcast on ESPN.