Mark Cuban got riled up over a tweet and sent an email to Turner Sports' president, then posted screenshots of the email thread to Twitter.
Dallas Mavericks owner Mark Cuban is a goofy and outspoken guy, and his candidness appears to have been taken to the extreme today as the owner tweeted out two screenshots of an email thread with David Levy, president of Turner Broadcasting System along with the caption "Delete Your Account" directed at Bleacher Report.
Bleacher Report had sent out a tweet last night poking fun at Dirk Nowitkzki, showing him airballing a three-pointer along with the caption "DIRK FOREVER."
Cuban was….not thrilled, to say the least, and here's the content of the now-deleted tweets: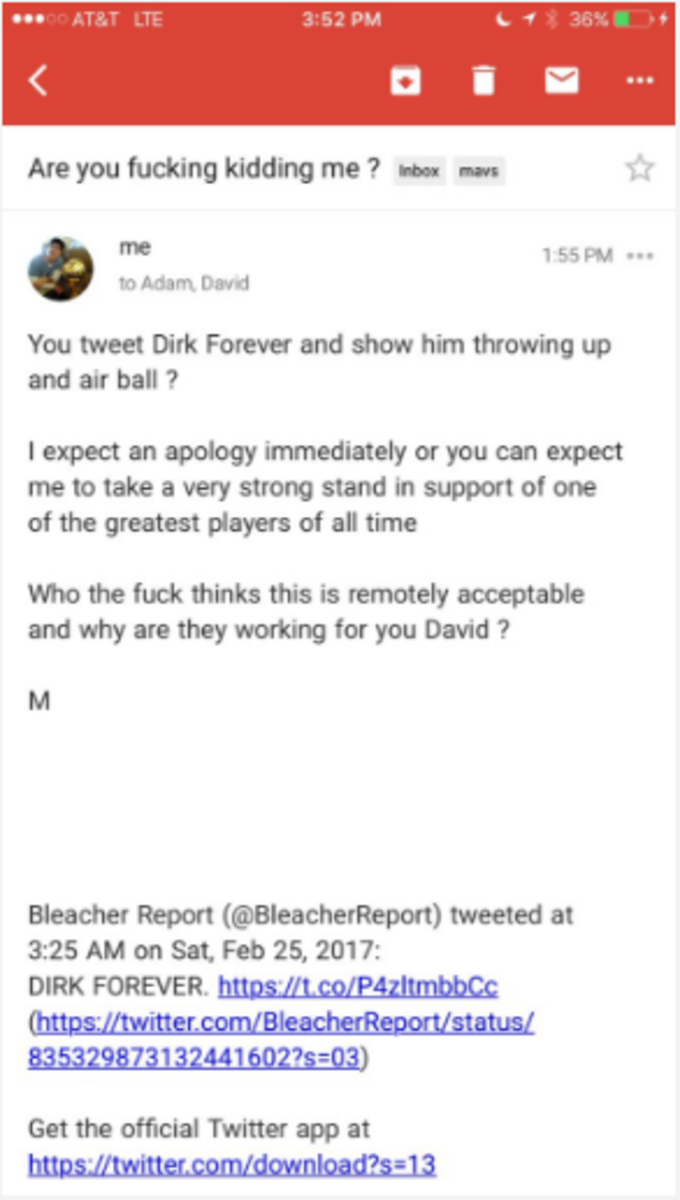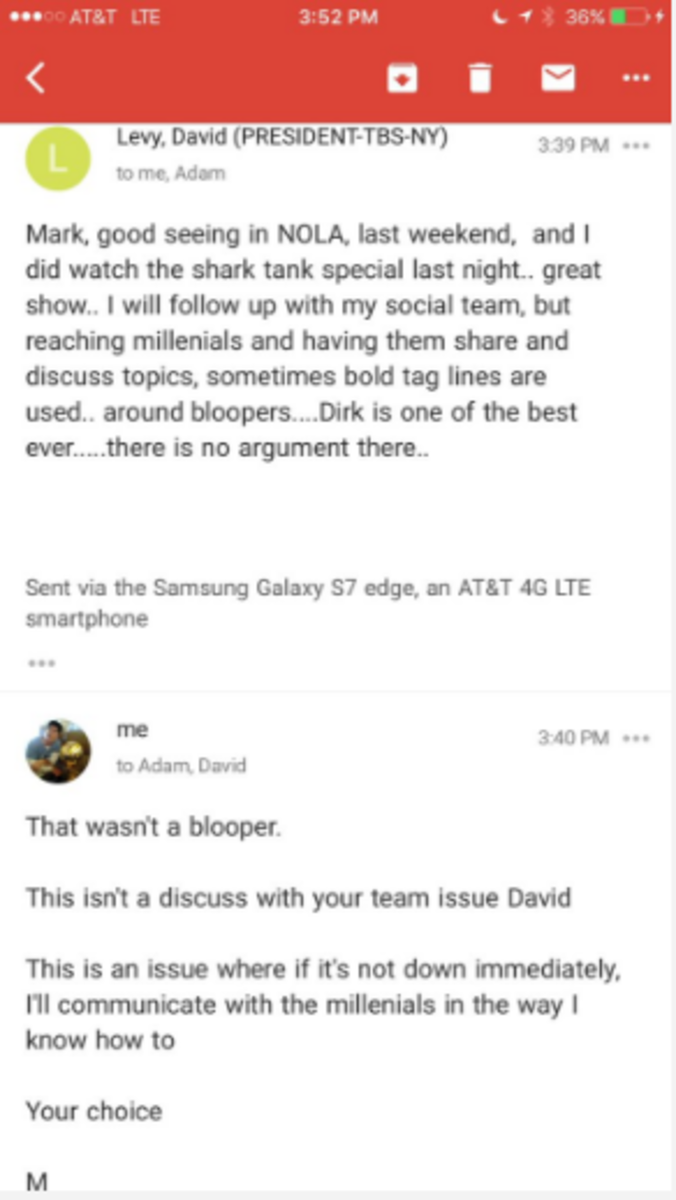 Not really sure what Cuban meant when he said "I'll communicate with the millennials in the way I know how to," but Bleacher Report has since taken down the tweet.
Earlier today we deleted a tweet about Dirk Nowitzki. Dirk is an NBA legend in our eyes and will be forever.

— Bleacher Report (@BleacherReport) February 25, 2017
Cuban has yet to tweet since Bleacher Report deleted the tweet.