The Golden State Warriors suffered one of the biggest collapses in NBA history on Friday night.
NBA fans who turned off Warriors vs. Grizzlies after three quarters late Friday night are regretting that decision early Saturday morning. Memphis, which trailed by as many as 24 points in the second half, staged one of the most impressive come-from-behind victories in quite some time.
Golden State, seemingly cruising to an easy victory, took a 19-point lead into the fourth quarter. But in a period of under three minutes, that lead shrunk to just two points. The Warriors went cold at the wrong time, and Memphis couldn't miss.
Here's the play-by-play, via ESPN.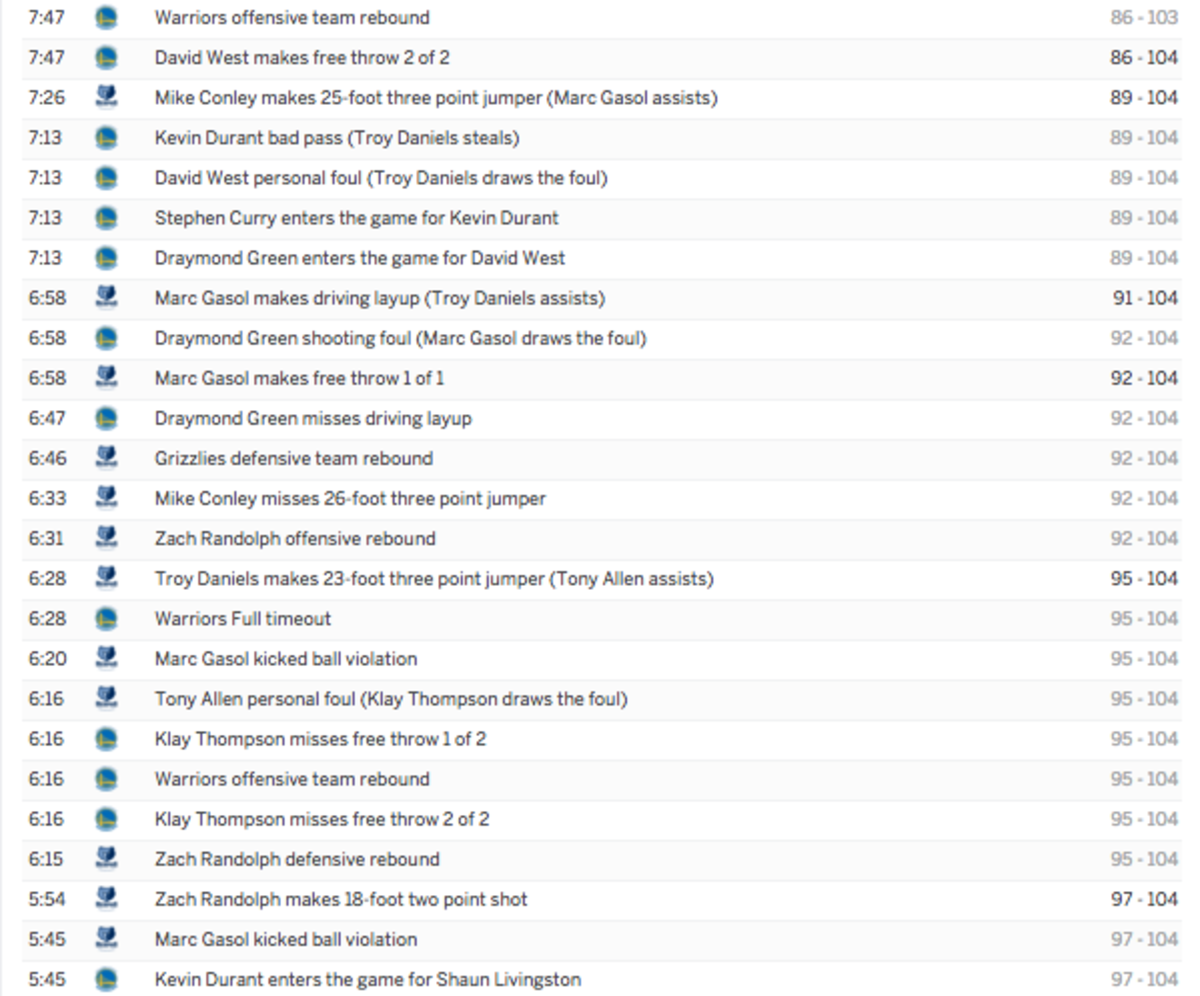 Memphis guard Mike Conley hit a game-tying jumper with under 10 seconds to play in regulation. Steph Curry missed a potential buzzer-beater on his team's final possession.
Mike Conley's shot to force overtime. Ice in his veins. https://t.co/m6AWFhOqI6

— Mr. NBA (@MrNBAallday) January 7, 2017
Memphis dominated overtime to complete the comeback.
The Warriors snapped a 91-game streak with their collapse Friday night. #SCFacts pic.twitter.com/cAqdrjcROF

— SportsCenter (@SportsCenter) January 7, 2017
Could this be a blessing in disguise for Golden State when it comes to motivation? Maybe. But the Warriors seem to be struggling against other top teams this year – that's for sure.