Gordon Hayward is starting to look like the player the Boston Celtics signed in free agency two years ago. The former Utah Jazz All-Star has been making his way back from a devastating leg injury, and it's been a brutal road back, but he's starting to look like his old self.
Tuesday night, Hayward scored 30 points on 12 of 16 shooting in a blowout win over the Golden State Warriors. Last night, he followed that up with a game-winning shot against the Sacramento Kings.
Hayward hit a running floater with 2 seconds left to give the Celtics a 111-109 win over the Kings.
Hayward puts away the Kings pic.twitter.com/coI1R5iXL0

— Bleacher Report (@BleacherReport) March 7, 2019
Hayward's wife, Robyn, had an adorable reaction to his game-winner on Instagram.
The wife of the Celtics star admitted that she had fallen asleep by the time his game-winning shot was made. Those West Coast games are tough to stay up for, man.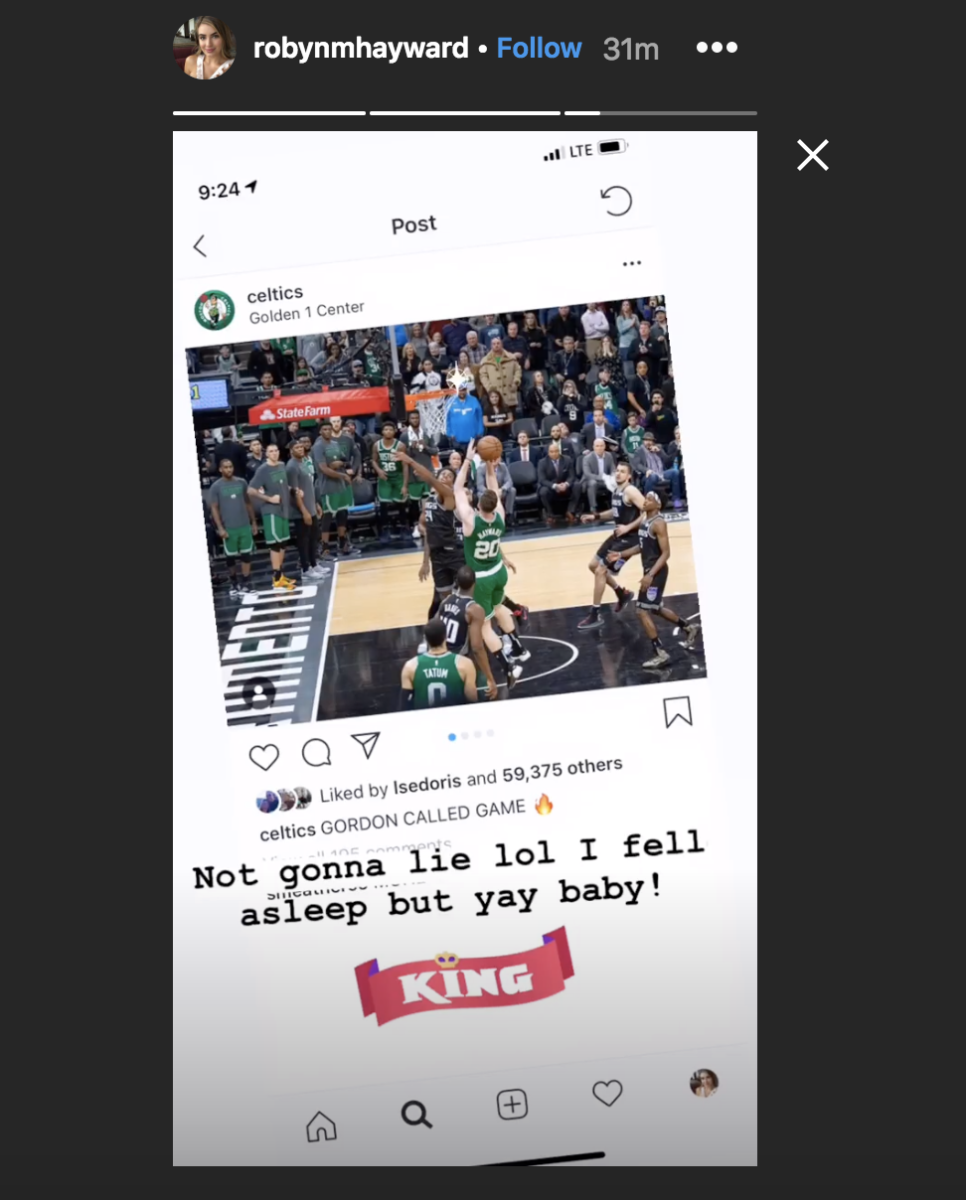 Hayward is starting to feel better about his game.
"I think it builds a little bit of confidence, try to keep the good games going, be more consistent," Hayward said after the win. "I felt like tonight wasn't my best night shooting-wise, but I try to do some other things. They were a tough team, and I think the fact that they push the ball so fast up the court was even harder on us coming from a back-to-back, so I'm proud of us that we gutted it out."
The Celtics are set to take on the Lakers on Saturday night.