Russell Westbrook isn't starting in the All-Star Game. Here's a voting breakdown.
The NBA's All-Star Game starting fives were revealed earlier this evening. Surprisingly, Oklahoma City Thunder star point guard Russell Westbrook is not starting in the Western Conference's backcourt – Steph Curry and James Harden are.
Here's a breakdown of the voting and how it led to Westbrook not starting.
Basically, it came down to the fan vote.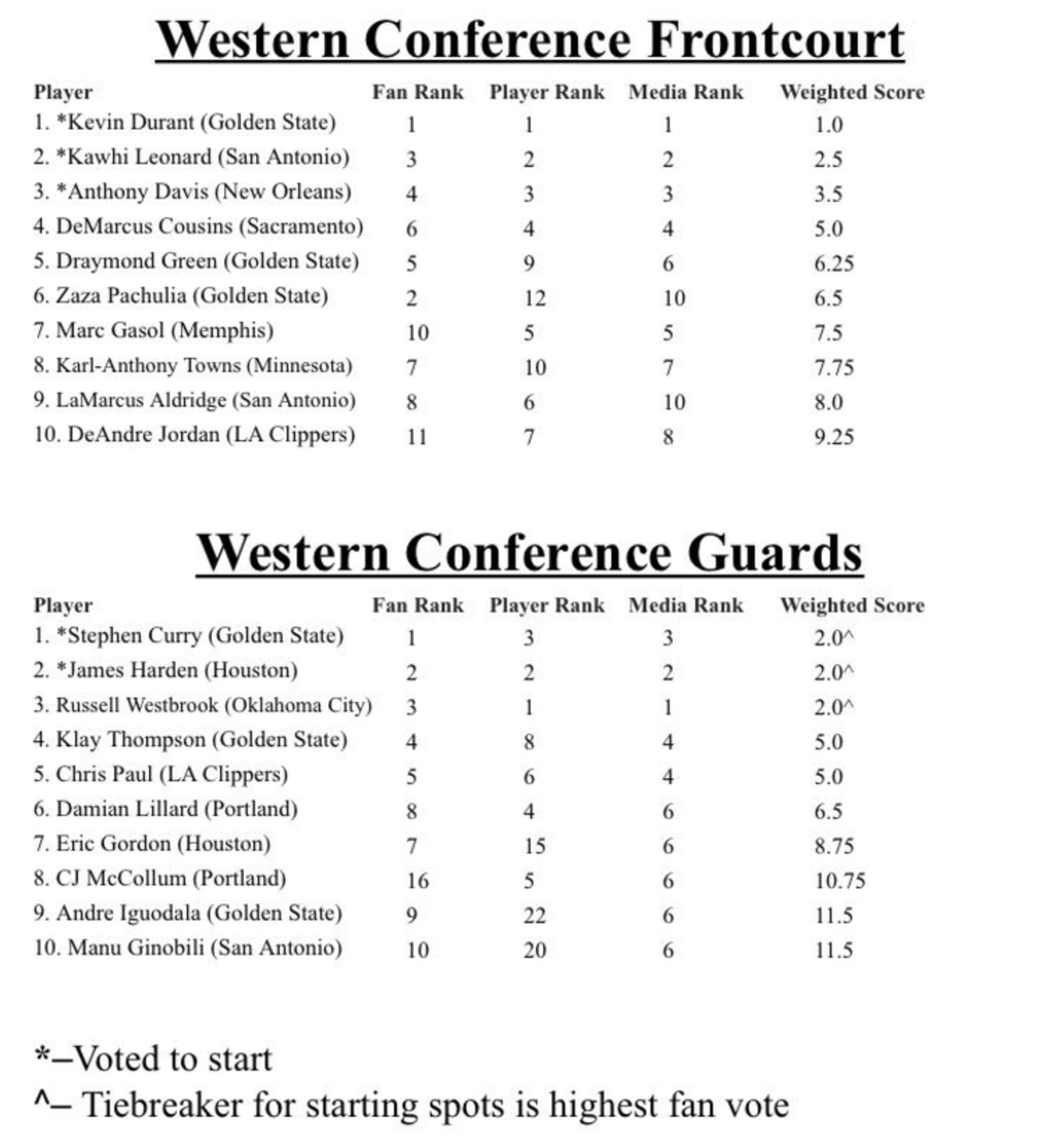 For the first time, the All-Star Game starters were voted on using a combination of fan voting and player/media voting.
The fan votes made up 50 percent of the vote, with the media (25 percent) and players (25 percent) combining for the other 50 percent.
The players standing among the fan voting and player/media voting were averaged, giving each player a final average score.
Westbrook actually had the same average score as Harden and Curry, but the tiebreaker is the fan voting, and he was third in that. So, he's sitting out.
It's a bummer.