A couple of seemingly blown calls in NCAA Tournament games have gone viral over the past couple of days. You're probably not going to see one talked about more than the one we're about to show you, though.
Auburn and No. 1 Florida are currently playing Game 3 of their Super Regional series. The winner advances to the College World Series in Omaha. It's gone to extra innings.
The Tigers appeared to be out of the bottom of the tenth inning when their pitcher threw what appeared to be an obvious strike 3. Everyone in the stadium thought the inning was over, too. The pitcher yelled in jubilation and the catcher jumped up, pumping his fist.
The umpire, though, did not call a strike. Somehow, it was a ball.
Here's a screenshot of the call: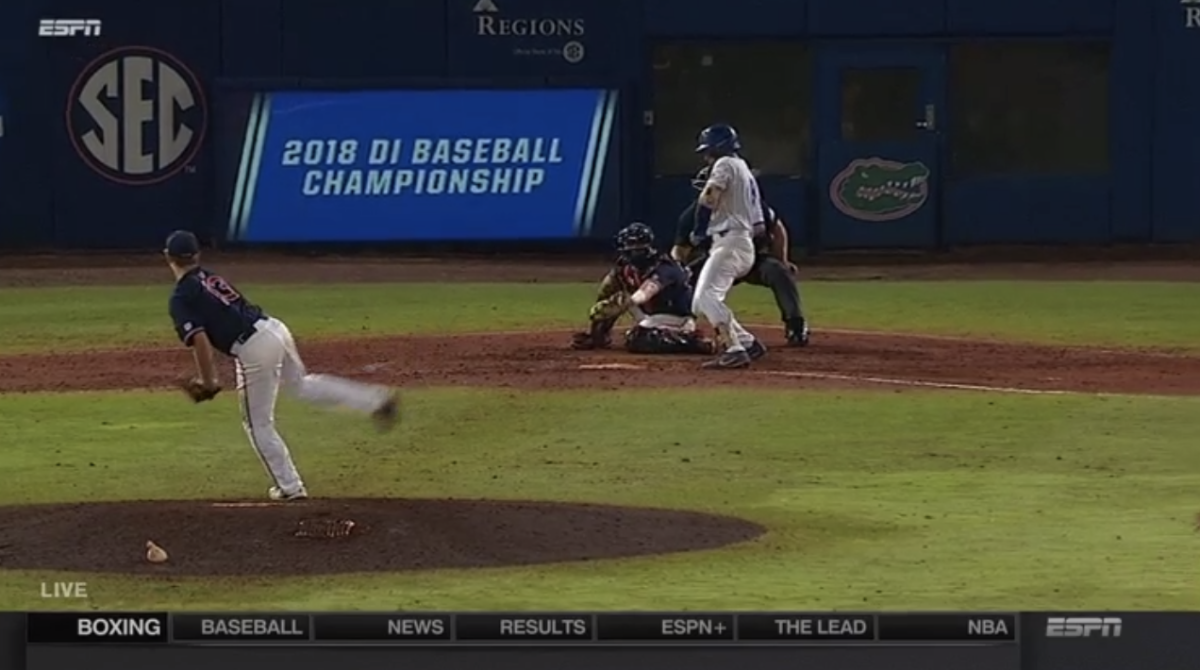 Is that too low? Just on the outside?
We really have no idea.
A simple Twitter search of "Auburn strike" results in a ton of tweets like this, too:
Ok I've had enough of baseball umpires and their ridiculous strike zones. Ruins the games at all levels. Just watched Auburn's pitcher freeze Florida's best hitter for should have been strike 3. Someone please do something about what umpires at all levels are calling strikes

— todd schaefer (@ToddSchaefer42) June 12, 2018
I'm a Bama fan n Auburn just got robbed on that call strike 3 n inning over – Ump just blew up a great game in extras!!

— Myles Lavelle (@MyloLavelli) June 12, 2018
this auburn v. florida game is ridiculous. that was strike three!!!!!! how do you miss it??

— Greer (@greer_kenney) June 12, 2018
Daaaaang Auburn just got such a bad call from that umpire. ??‍♀️ That was a strike allllll day.

— autumn ➳ (@agonzales_0) June 12, 2018
Thankfully, Auburn's season didn't end because of the bad call. The Tigers got out of the inning one batter later.
Auburn and Florida are currently in the top of the 11th. It's tied, 2-2. The game is on ESPN.