Before ESPN college basketball announcer Dick Vitale was known as "Dickie V" – he was apparently just Rich Vitale from East Rutherford, New Jersey. This week, we did a little digging and found Vitale's high school yearbook photo for his senior year.
Vitale, born in 1939, graduated from East Rutherford High School back in 1958. The eventual Basketball Hall of Fame member apparently wanted to be a lawyer – not a basketball coach or analyst.
He also apparently was "everybody's buddy" and "disliked" getting up for school. Pretty funny.
Vitale eventually went to Seton Hall for undergrad and got his master's from William Paterson University. He was the head coach at Garfield High School and later East Rutherford High School before moving on to Rutgers as an assistant. He was the head coach at Detroit from 1973-1977 and later coached the Detroit Pistons from 1978-1979. Here's the photo: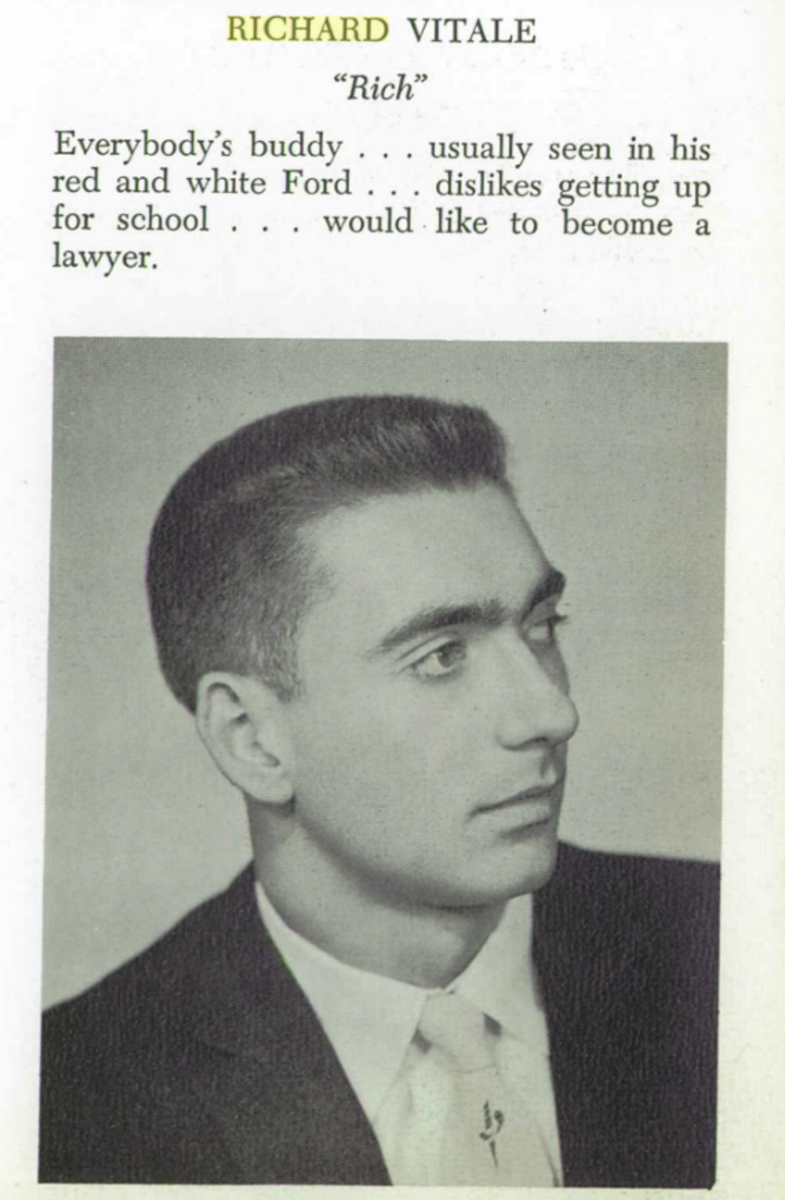 Vitale, as we all know, eventually wound up at ESPN. After being fired from his job with the Pistons, he called his first game on ESPN back in 1979. Clearly, the rest is history.