The SportsCenter host had been accused of sending inappropriate messages to Lawrence.
ESPN has published text messages between John Buccigross and Adrienne Lawrence following the latter's allegations against the former in a major story by the Boston Globe on Thursday.
In the story, which goes deep on ESPN's treatment of women, Lawrence alleges that she was on the receiving end of inappropriate text messages from Buccigross.
Lawrence accused John Buccigross, a longtime SportsCenter anchor who she viewed as a mentor, of sending unsolicited shirtless photographs of himself and calling her "dollface," "#dreamgirl," and "#longlegs" in messages from 2016 reviewed by the Globe. Lawrence said she tried to remain cordial in the e-mails but at one point responded: "You need to wear clothes, sir."

When rumors spread that the two were in a relationship, Lawrence repeatedly complained to company officials and was advised by a supervisor to drop the matter, according to the complaint.
Buccigross denied spreading any rumors about a potential relationship and said the text messages were just a result of what he believed to be a good friendship.
ESPN has since published a text message exchange between Lawrence and Buccigross that is meant to further deny her allegations.
The exchange is below: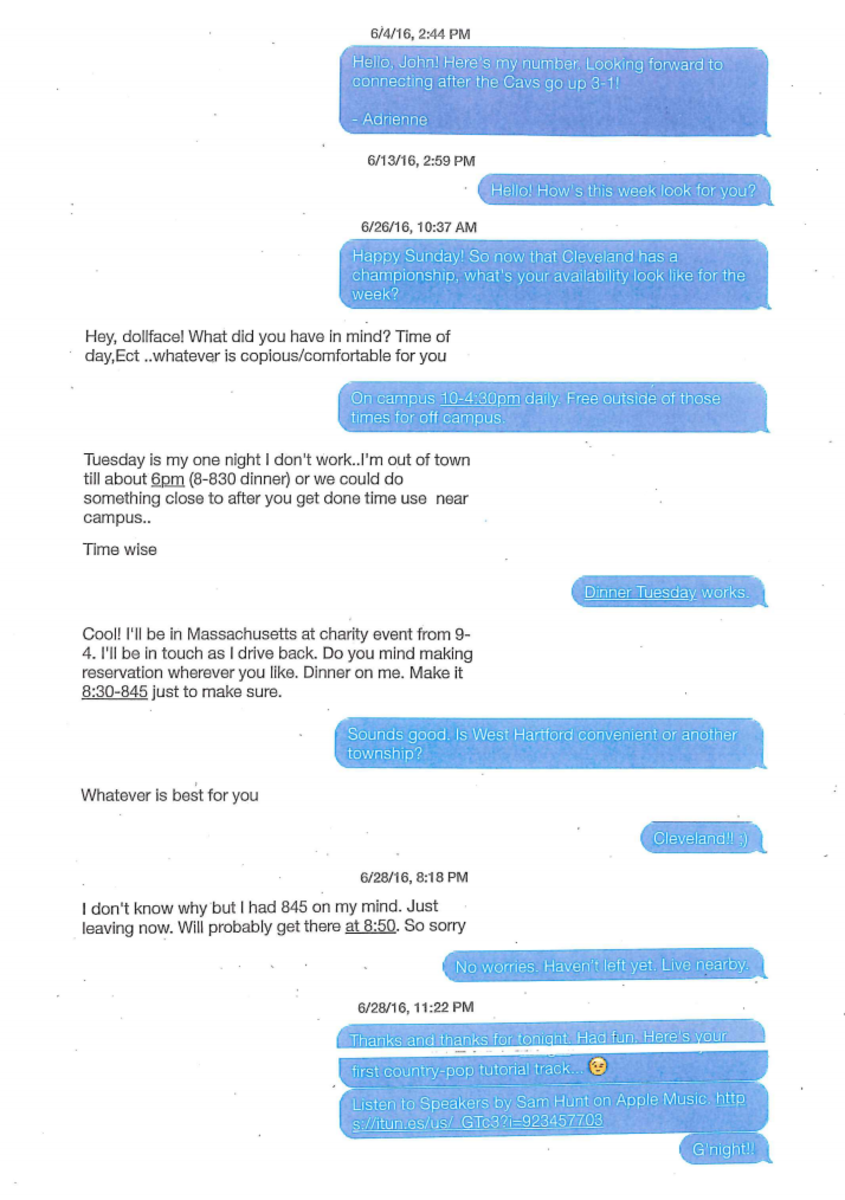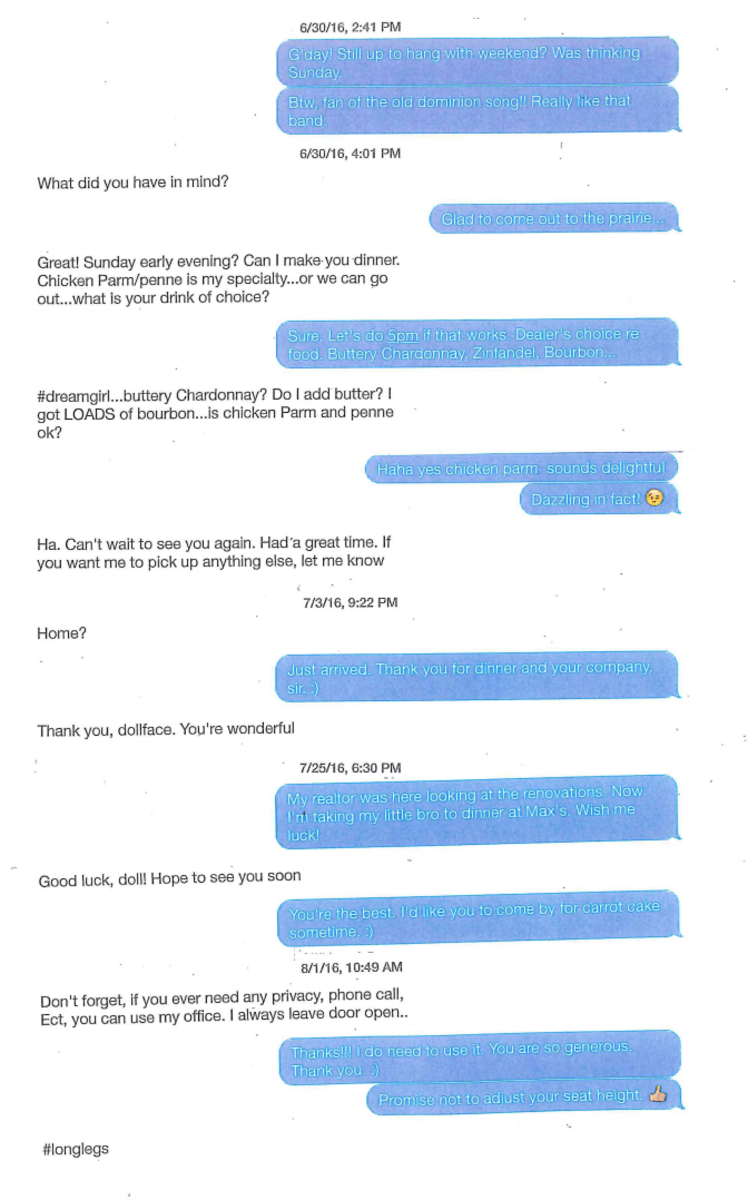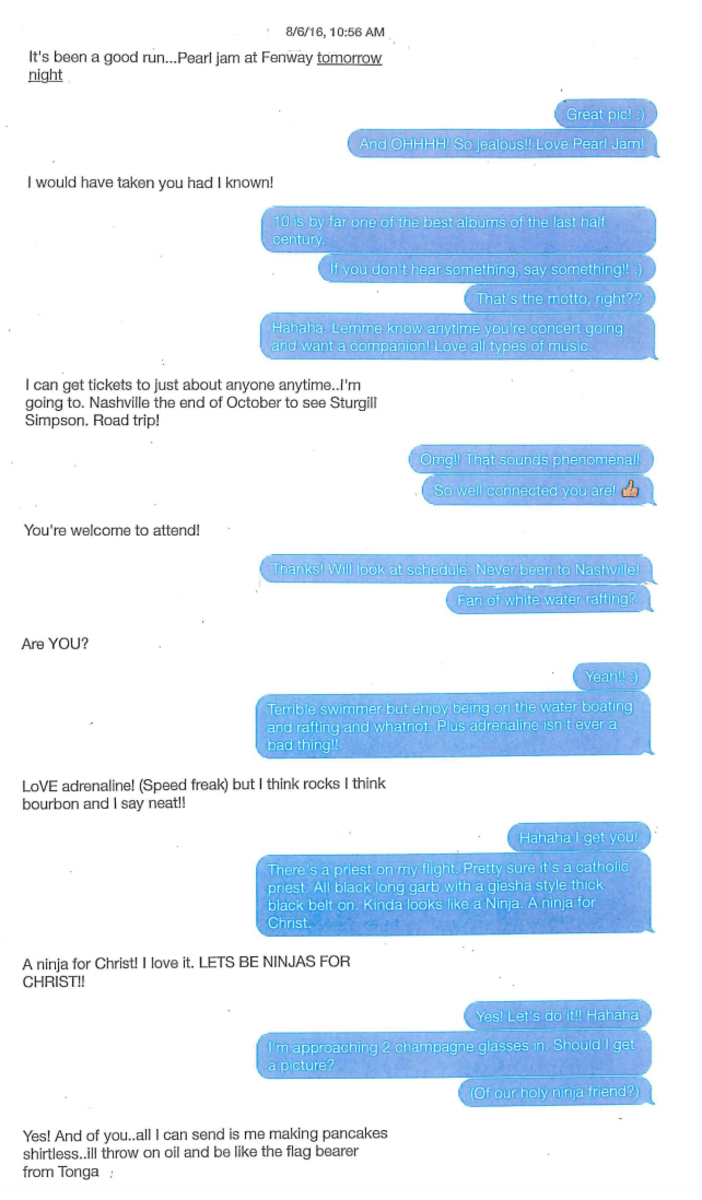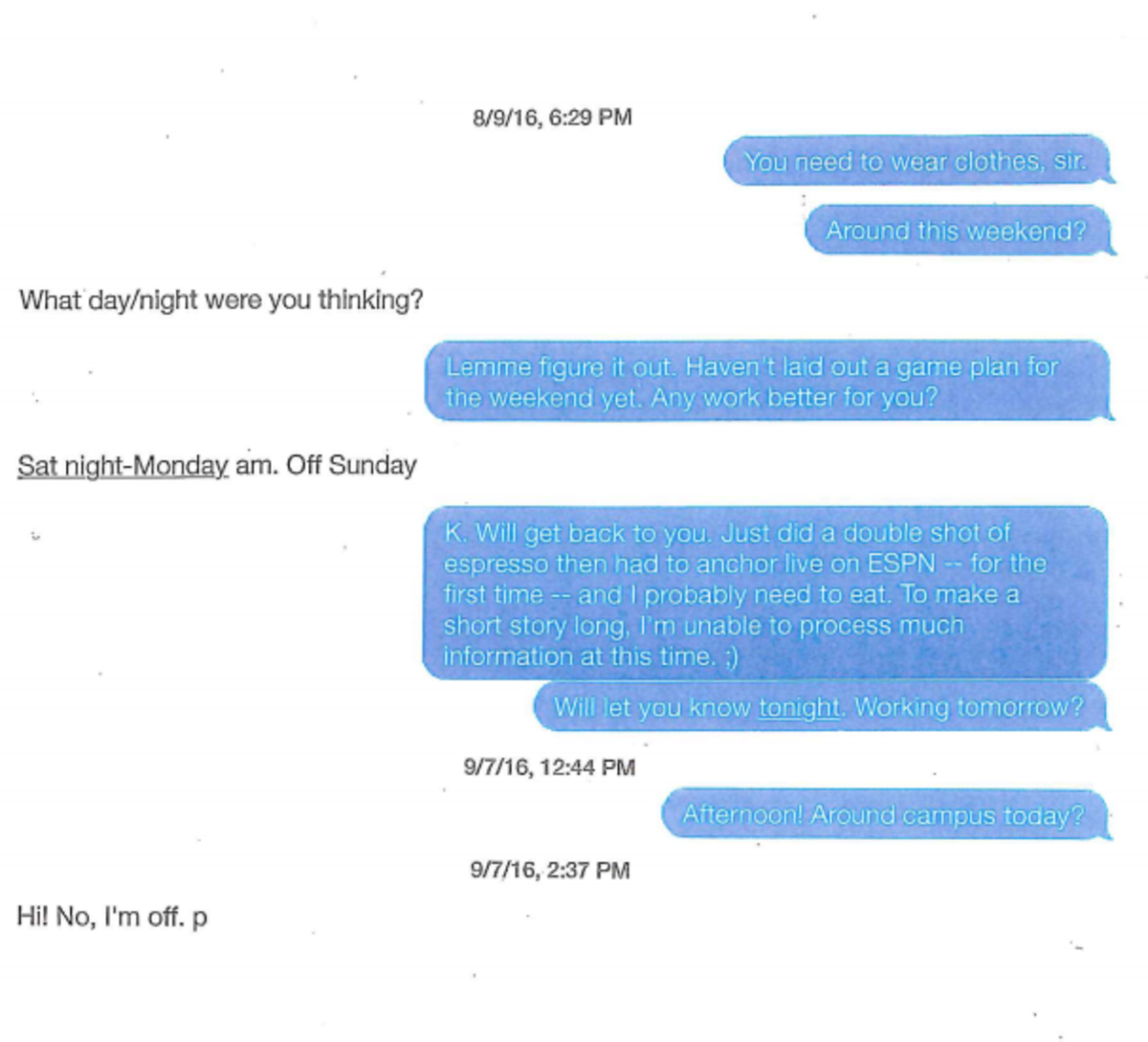 ESPN also released this statement about Lawrence.
ESPN Statement on Adrienne Lawrence – https://t.co/GoPTSXC37M pic.twitter.com/PoOeK6IGkM

— Katina Arnold (@KatinaESPN) December 14, 2017