Kawhi Leonard trade rumors have dominated sports. Even with a relatively understated free agency period for LeBron James, the NBA has managed to take over the summer, as Leonard's future hangs in limbo.
The Lakers have been thought of as the favorite to land the Spurs superstar when he becomes available. However, numerous reports indicate that it is no sure thing that he'll walk away from his next team. We just saw the Paul George situation play out the way it did. That puts pressure on the Lakers to still try and make a move, and for another team to try and pull of what the Thunder did with PG.
We've outlined five of the top potential Kawhi Leonard trades that could happen.
These trades all work, or would require one side to get rid of less than $200,000 in salary, via ESPN's NBA Trade Machine.
Los Angeles Lakers: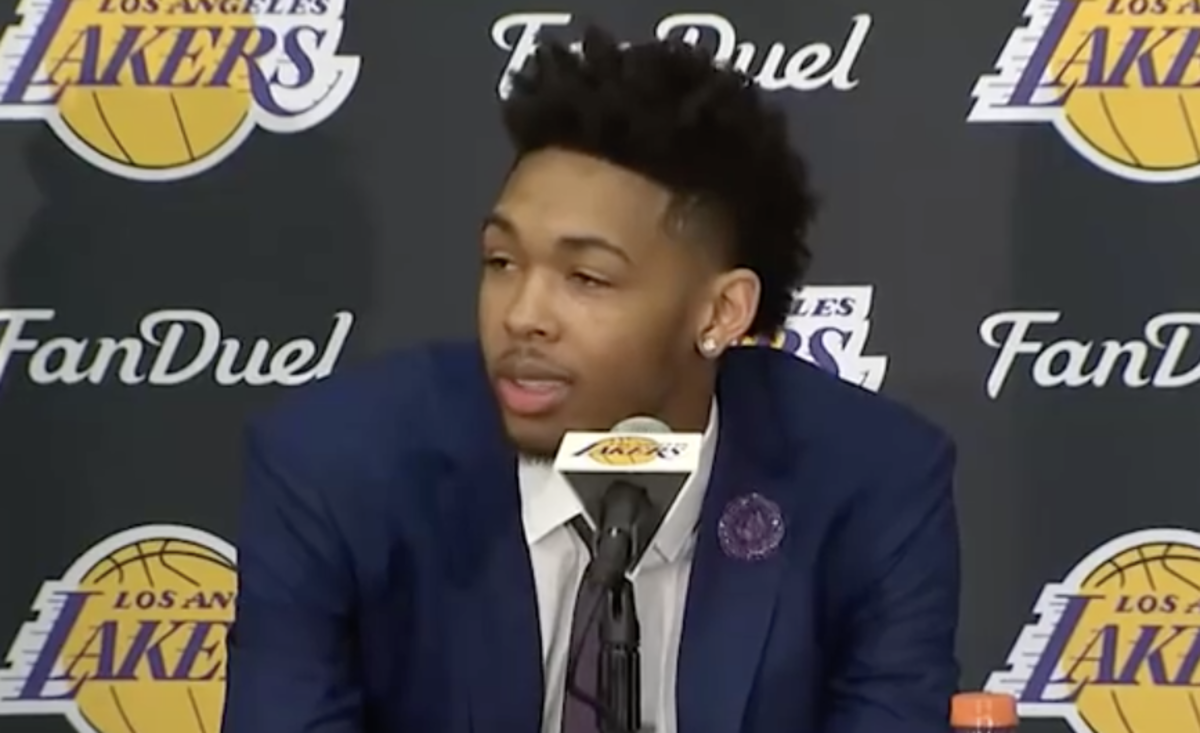 When the drama between Kawhi Leonard and the Spurs began, the Lakers were almost immediately identified as the team to beat. Kawhi is from Southern California, the Lakers were already gearing up to go after LeBron James and other big names like Paul George. It makes a lot of sense.
The Spurs have reportedly asked for the Lakers to back up the truck to land Kawhi. A recent report named the price as Brandon Ingram, Josh Hart, Kyle Kuzma, two first round picks, and two pick swaps.
Considering the Lakers will likely be the favorites for Leonard if/when he hits free agency, the Lakers are definitely not going to give up that haul. However, if they wait the Spurs out, they might be able to get the price down significantly. Ingram is the biggest piece, and it has been suggested that he is the linchpin for both sides.
If the Lakers get some sort of reassurance that Leonard will be 100-percent ready to play this season, and know that he'll sign long-term, parting with Ingram in a lesser deal is probably worth it.
Spurs get: Brandon Ingram, Josh Hart, Luol Deng, Two First Round Picks
Lakers get: Kawhi Leonard
Ingram is a bitter pill to swallow. However, in this scenario, the Lakers avoid having to give up Lonzo Ball and Kyle Kuzma, two big assets on cheap rookie deals. They would also move off of the horrific Luol Deng contract. The Spurs would have to shed a small amount of salary elsewhere to make this work, according to ESPN's trade machine.
Los Angeles Clippers:
Various reports have indicated that Kawhi might not really want to play alongside LeBron James. The Clippers have also been floated as a potential option for Leonard. Of course, they won't want a free agency bidding war with the Lakers if they can avoid it.
The other L.A. franchise has fewer super-attractive options to give up in a deal. The Spurs could be more open to dealing with the Clippers though, and if Kawhi was to leave the team, draft picks could become super valuable, especially compared to the Lakers' considering the team will have LeBron James.
Spurs get: Tobias Harris, Shai Gilgeous-Alexander, Two First-Round Picks
Clippers get: Kawhi Leonard
Harris has been a really strong NBA player for a while now, and brings versatility that Popovich has to like. Gilgeous-Alexander was a first-rounder in this year's NBA Draft, and has really impressed in summer league. Short of other top assets, two firsts would probably be included here.