After back-to-back weeks of exciting matchups on Thursday Night Football, tonight's showdown is a battle between David and Goliath. The Patriots will host the Giants in what should be a lopsided game.
New England has won almost every game on its schedule in convincing fashion. Tom Brady is still playing well at 42 years old and the defense is arguably the best in the NFL.
There isn't much to look forward to for New York outside of the development of Daniel Jones. The Giants will be without Saquon Barkley, Evan Engram and Sterling Shepard tonight due to injuries.
Even at full strength, the Giants would have been underdogs against the Patriots. All these injuries just makes this game a much harder challenge for Pat Shurmur's squad.
As many would expect, the defending champions are overwhelming favorites to win tonight.
Per ESPN's Football Power Index, the Patriots have a 92.9 percent chance of defeating the Giants.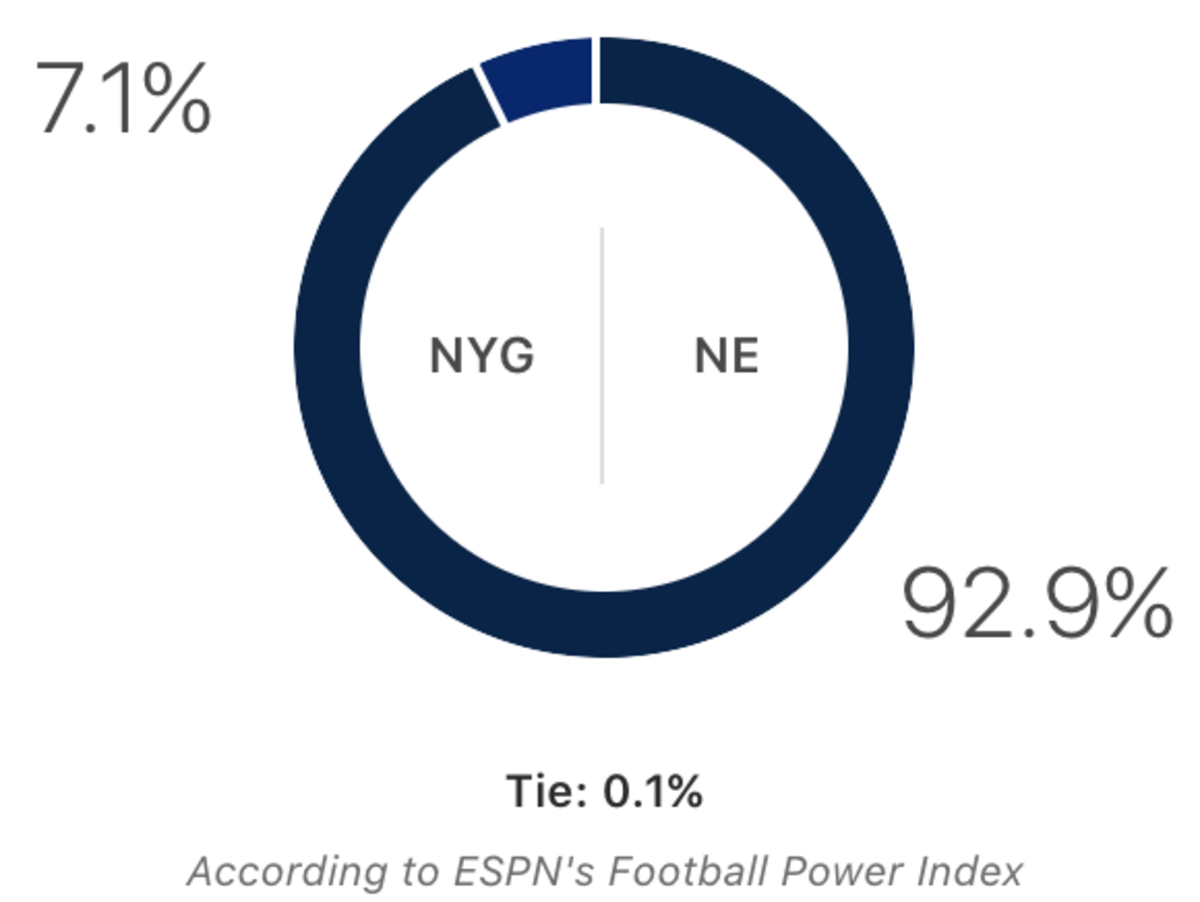 [Related Article: New York Giants Release QB Ahead Of Patriots Game]
The Patriots won't have Phillip Dorsett or Rex Burkhead for this matchup. Nonetheless, the offense should be just fine with Julian Edelman and Josh Gordon lined up at wideout.
Kickoff for this game is at 8:20 p.m. ET at Gillette Stadium.
Which team do you think wins this Thursday night matchup?