Week 1 of the NFL season is finally here, as the Dallas Cowboys and Tampa Bay Buccaneers will square off tonight at Raymond James Stadium.
While there are plenty of appealing games on the schedule for this weekend, there's one matchup that FiveThirtyEight's computer model doesn't find very interesting.
It turns out FiveThirtyEight's model has given Sunday's game between the Jacksonville Jaguars and Houston Texans a quality score of zero. That is easily the lowest score out of any game on the schedule for Week 1.
The second-lowest score belongs to the New York Jets and Carolina Panthers, but at least they managed to receive a quality score of 12 from FiveThirtyEight.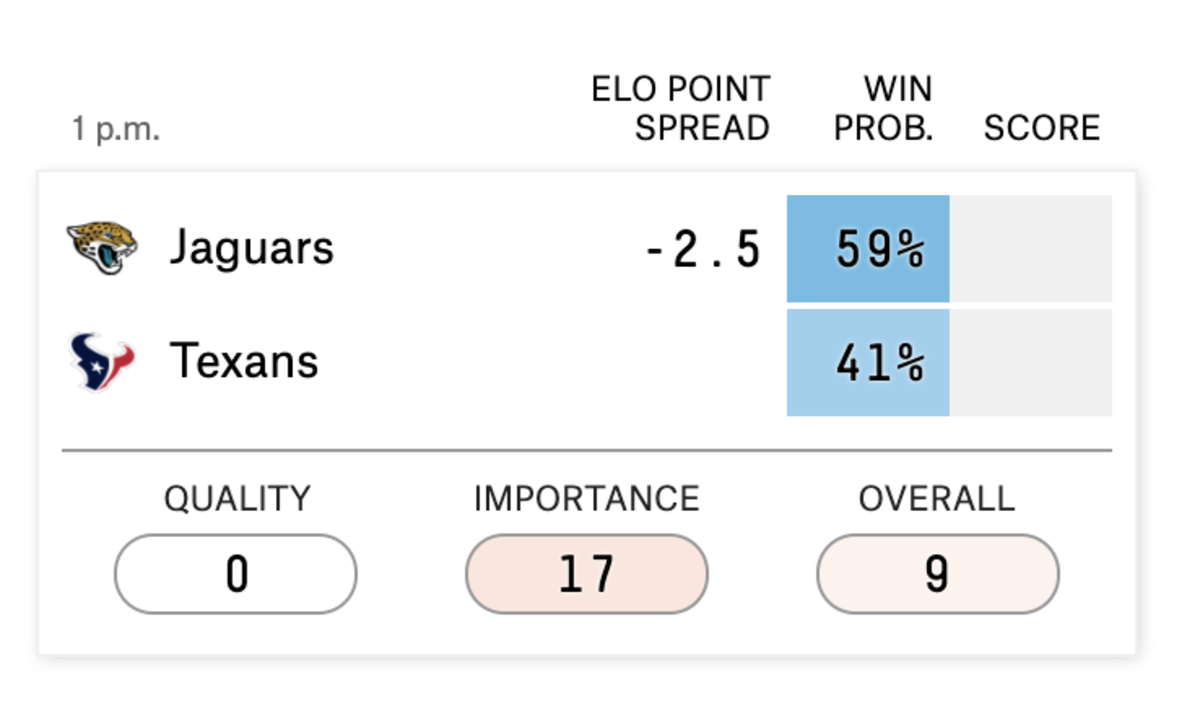 Even though FiveThirtyEight's computer model isn't very fond of this matchup, there are several reasons why fans may want to watch the Jaguars take on the Texans this Sunday.
For starters, Jaguars rookie quarterback Trevor Lawrence will make his regular season debut. Coming out of college, Lawrence was labeled the best prospect since Andrew Luck. Fans will expect big things from the Clemson product as early as this weekend.
Additionally, fans will get to see Jaguars head coach Urban Meyer make his regular season debut in the NFL. He was an exceptional coach at the collegiate level, but now he's facing an entirely different challenge.
Kickoff for the Jaguars-Texans game is at 1 p.m. ET from NRG Stadium.