Dak Prescott is roughly one year removed from his devastating leg injury.
In early October 2020, the Dallas Cowboys superstar quarterback suffered a gruesome leg injury in a win over the New York Giants. Prescott had to miss the rest of the season and underwent multiple surgeries.
Fast forward to today and Prescott has made a full recovery. He's leading a 3-1 Cowboys team into Sunday afternoon's game against the New York Giants.
The road to recovery was not an easy one, though. It was months of grueling rehab with the cloud of an uncertain NFL future hanging over him. Thankfully for Prescott, he had a good support system around him.
Prescott's girlfriend, Natalie Buffett, was there every step of the way.
Prescott and Buffett have been dating for more than a year. Prescott, who starred at Mississippi State, appeared to meet Buffett in Texas. The girlfriend of the Dallas Cowboys star attended school at Southern Methodist University.
Buffett has developed a major social media following, with more than 50,000 followers on Instagram.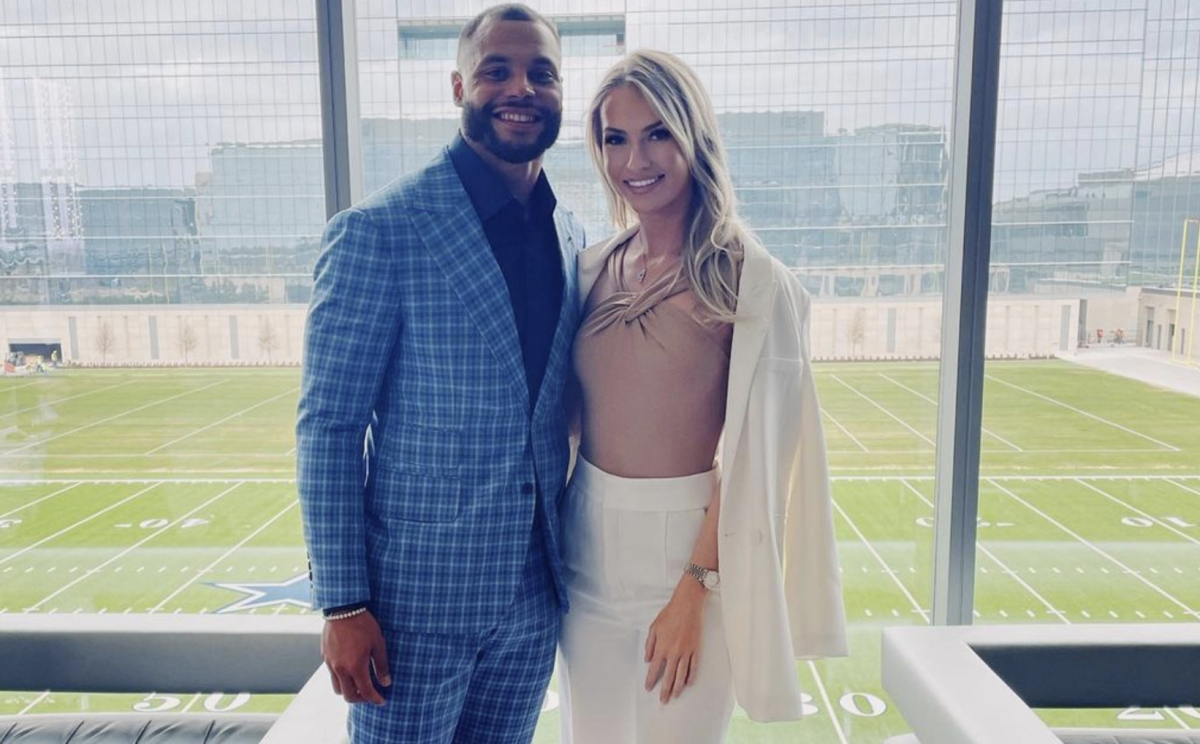 The happy couple went viral on social media last Halloween, when Prescott and Buffett had an injury-themed costume.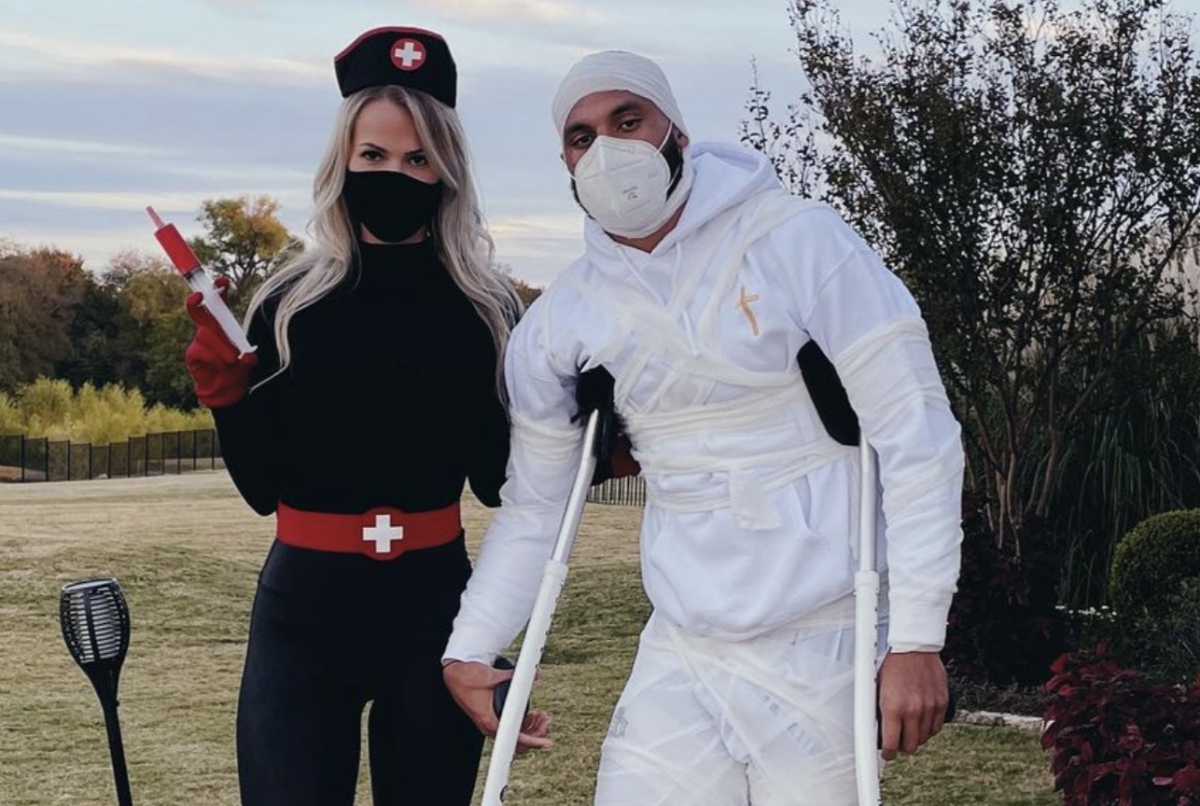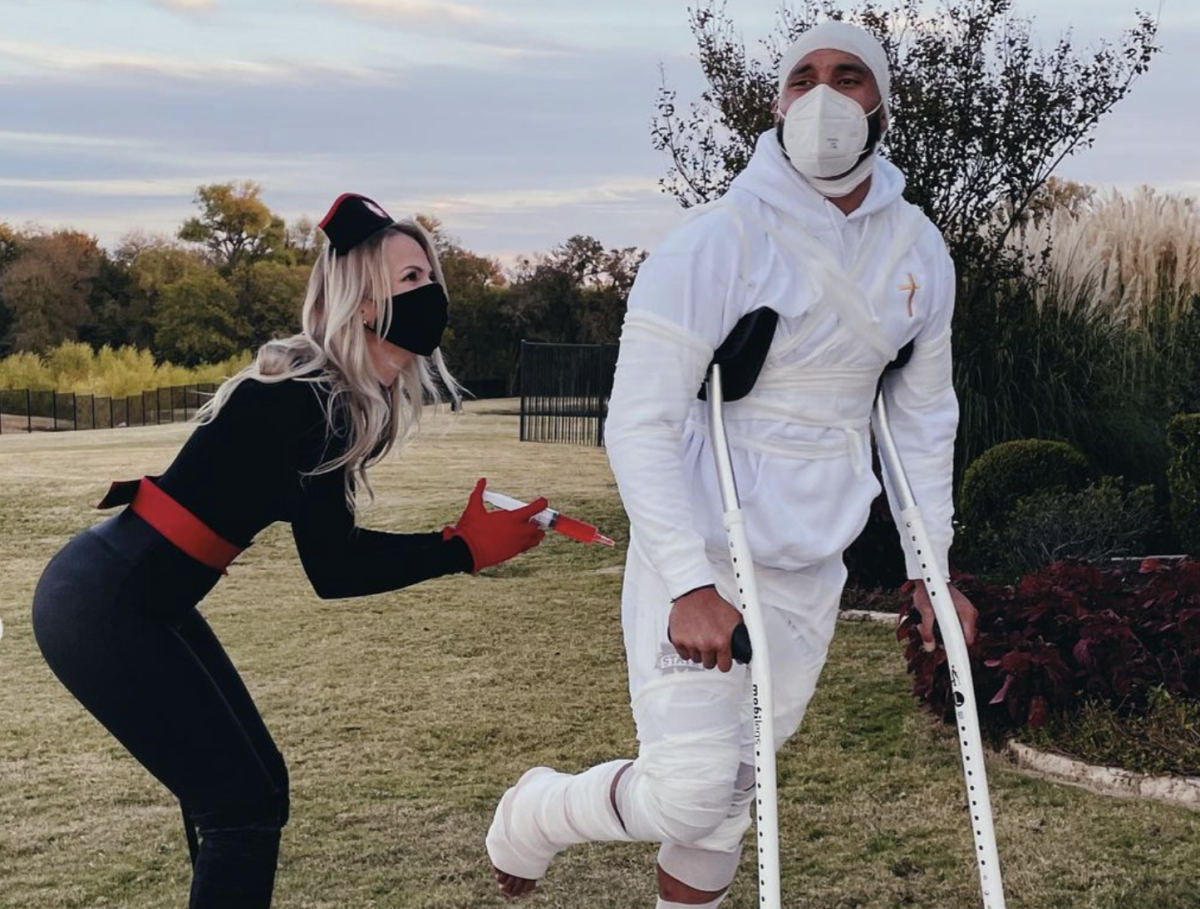 Prescott's girlfriend shared a heartwarming message before his NFL return earlier this year, too.
"Grew up in this stadium wearing my [Mike] Alstott jersey to every game. Only to move out of my home state and come back to cheer on my own boyfriend in the same stadium surrounded by my family. God is good," Buffett, a Florida native, said before the Buccaneers vs. Cowboys game.
"Go get em babe @_4dak."
Prescott and the Cowboys will take on the Giants on Sunday afternoon.
Kickoff is set for 4:25 p.m. E.T. on FOX.