The Green Bay Packers continued their solid start to the 2019 NFL regular season on Sunday, improving to 2-0 with a win over the Minnesota Vikings.
It was a special day in Green Bay, as former Packers star Brett Favre and the wife of legendary QB Bart Starr were in attendance for the game.
Aaron Rodgers' superstar girlfriend, Danica Patrick, shared some heartwarming photos of the big day on Instagram.
"Good feels on the field today," she wrote.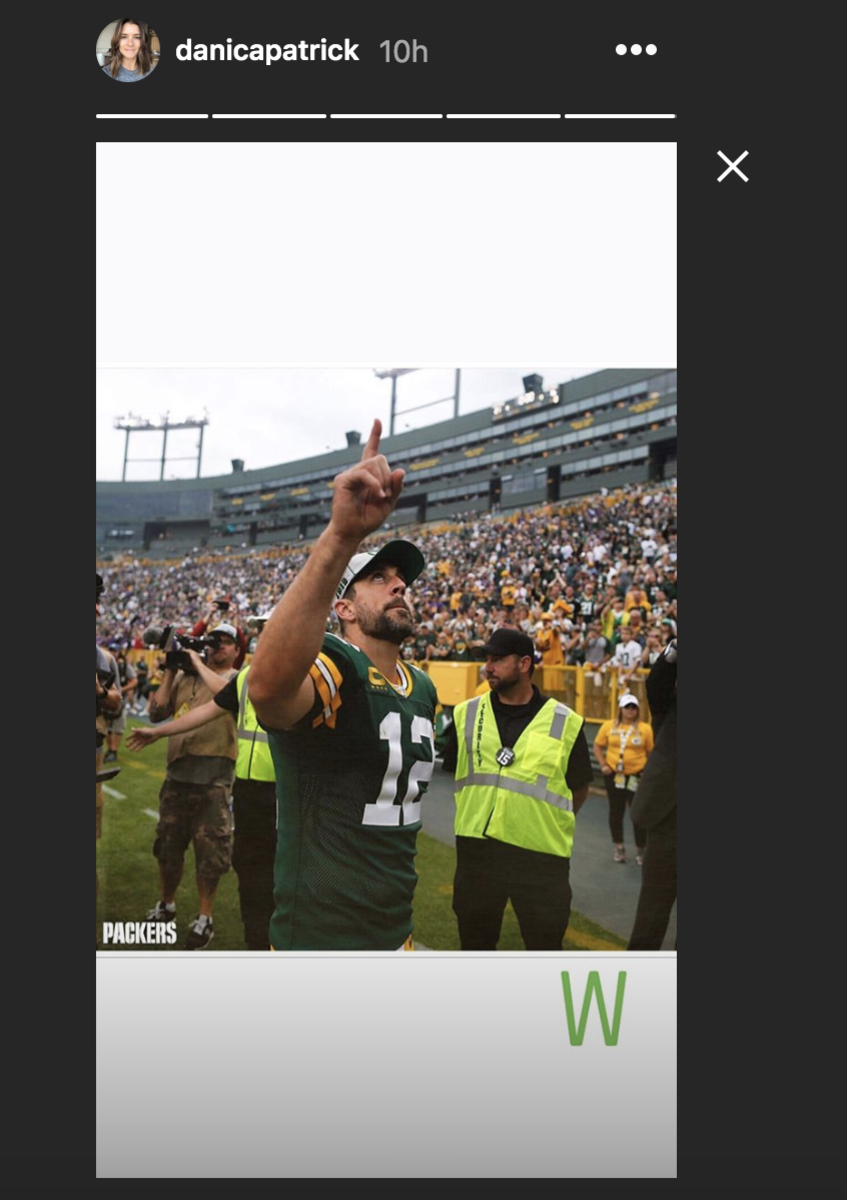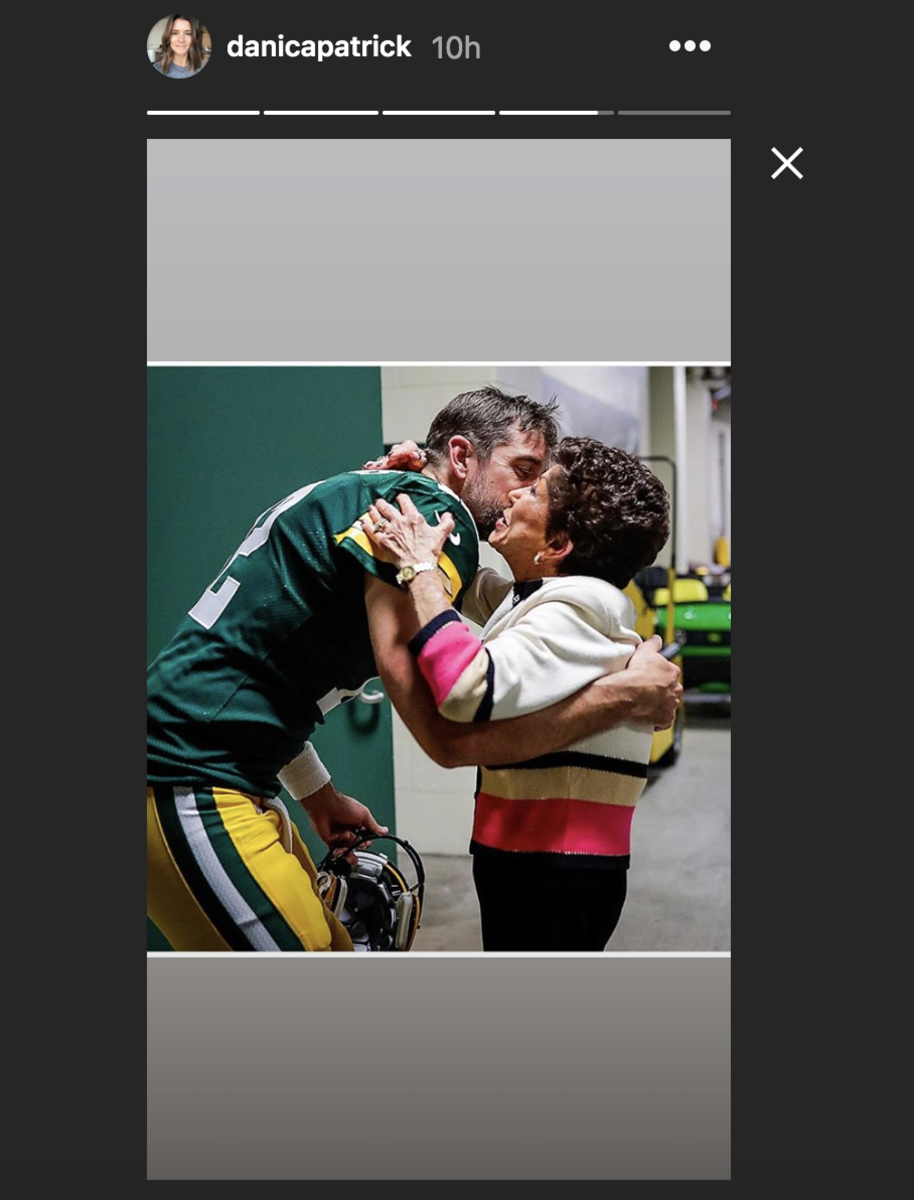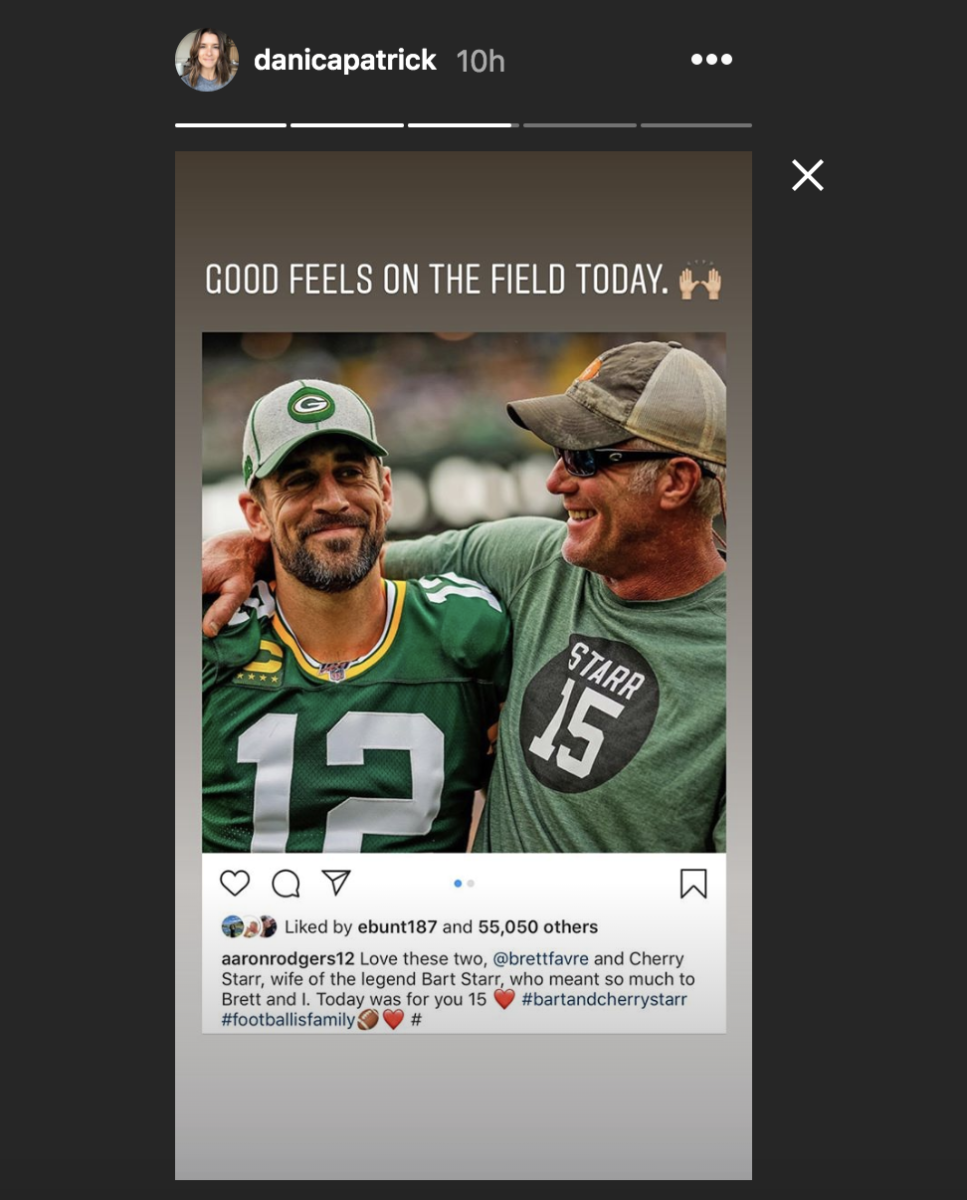 Green Bay topped Minnesota, 21-16, to improve to 2-0 on the season with two wins over NFC North foes. The Packers beat the Bears in Week 1.
Rodgers had a solid but not spectacular game, throwing for 209 yards and two touchdowns in the win over the Vikings.
Green Bay has a good chance at being 3-0, as the Packers are set to host the Denver Broncos in Week 3. Kickoff for that game is set for 1 p.m. E.T. on FOX.