Los Angeles Rams quarterback Jared Goff is having a pretty rough Super Bowl performance against the New England Patriots.
The Rams are trailing the Patriots, 3-0, midway through the third quarter of the game at Mercedes-Benz Stadium in Atlanta, Georgia.
Goff, the Rams' third-year quarterback, is 5 for 15 for 52 yards. He's been sacked twice for 20 yards and has been pressured on several key downs.
The Rams' offense as a whole has been brutal, totaling just 82 yards through two-plus quarters.
Goff does have some nice family support at the game, at least.
His reported girlfriend, model Christen Harper, is at the game.
Harper, who's based in Los Angeles, posted on her Instagram Story from outside the stadium in Atlanta, Georgia.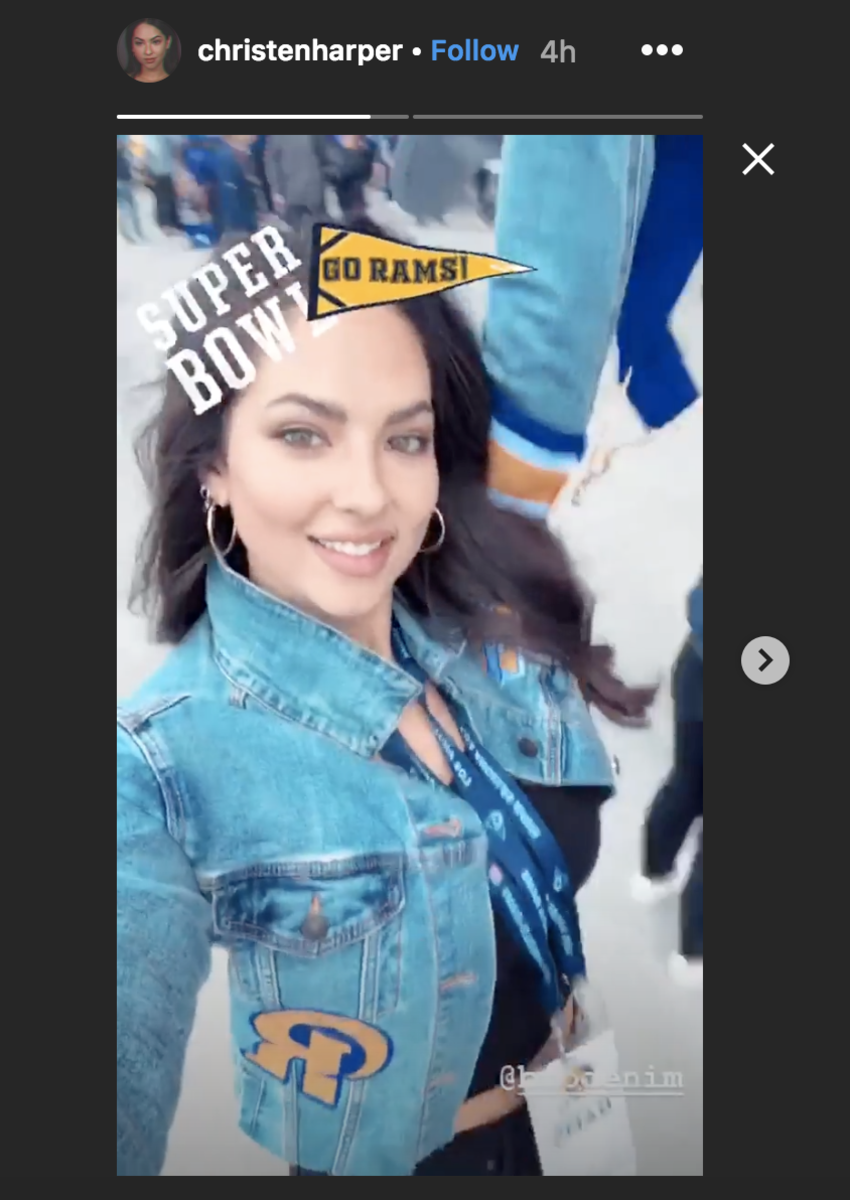 Hopefully Christen and the rest of Goff's supporters can get some excitement from the final quarter-plus (we all could, really).
The Rams and the Patriots are playing on CBS.