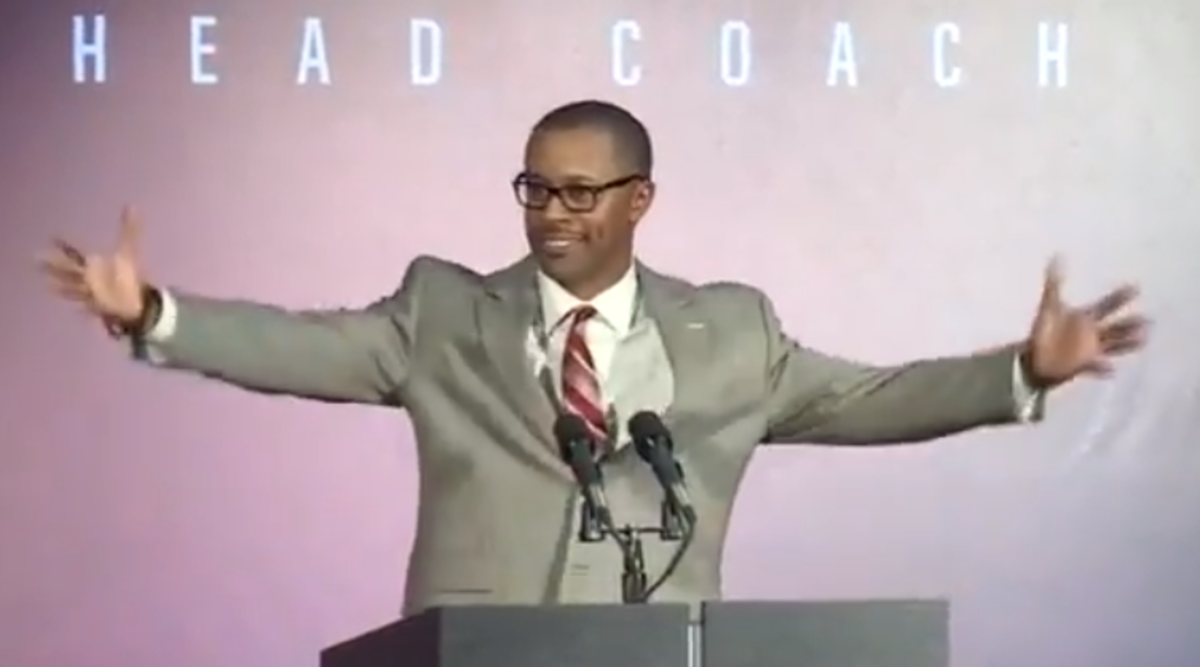 Willie Taggart's move from Oregon to Florida State wasn't without controversy, since he made the jump after just one year with the Ducks.
Taggart left USF for Oregon last year, and is heading back to Florida State to take over the Seminoles, his third head coaching job in as many years.
Considering the restrictive transfer rules for college football players, which allows schools to block individual programs and requires players to sit out a year to leave their teams, it is understandable how a move like Taggart's can be seen as questionable.
He seemed to understand that as well. During his introductory press conference, Taggart was extremely complimentary of Oregon, and said that he apologized to his players, athletic director Rob Mullens, and Nike's Phil Knight, the program's famed benefactor. From The Register-Guard:
"Things were going really well there in every aspect, the people you meet and relationships you built," he said. "It is always tough when you have to end that. Being able to meet Phil Knight, he's an icon and I was in awe when I first had the chance to meet him. I really loved Oregon. Rob was an awesome athletic director, great to work for. He gave me my first opportunity to coach at a Power 5 school and I feel bad because I felt like I let him down and I know I did. I told him 'Sorry'. I told everyone there 'Sorry, the timing is probably not right'."
Ultimately, lifelong Florida State fan Taggart said that this job is his "dream job," and it was his son who ultimately convinced him to make the move.
Taggart was discussing the decision with his wife, Taneshia, on Monday night when his son Willie Jr., a sophomore at Sheldon, gave him some advice.

"He said 'I know you are struggling with this decision, I know this is your dream job and you always tell me to chase my dreams. If you want to chase your dreams, I'm going to ride with you,'" Taggart recalled. "That made me follow my own advice I gave him."
It's probably little solace for Oregon's players and fans that feel hung out to dry by the abrupt departure, but the Ducks are a big-time program, and Mullens should be able to make another good hire.