For the seventh straight year, President of the United States Barack Obama has joined ESPN's Andy Katz to unveil his March Madness picks. "Baracketology", as it's now known, hasn't been all that successful, but it has been entertaining.
This year, Obama went mostly chalk. While he has a number of interesting upsets in the first round, he has seeds ranked 1-4 for 15 of his 16 Sweet Sixteen slots. Davidson, a 10-seed, is the only squad he thinks will wind up pulling two upsets.
All the President's picks: Check out his NCAA Tournament Bracket → http://t.co/ENqqesV08s #Baracketology pic.twitter.com/gYREANLa6P

— The White House (@WhiteHouse) March 18, 2015
Obama has Kentucky over Villanova in the final. He thinks that UK is going to finish the season 40-0. Here's his entire bracket, via ESPN.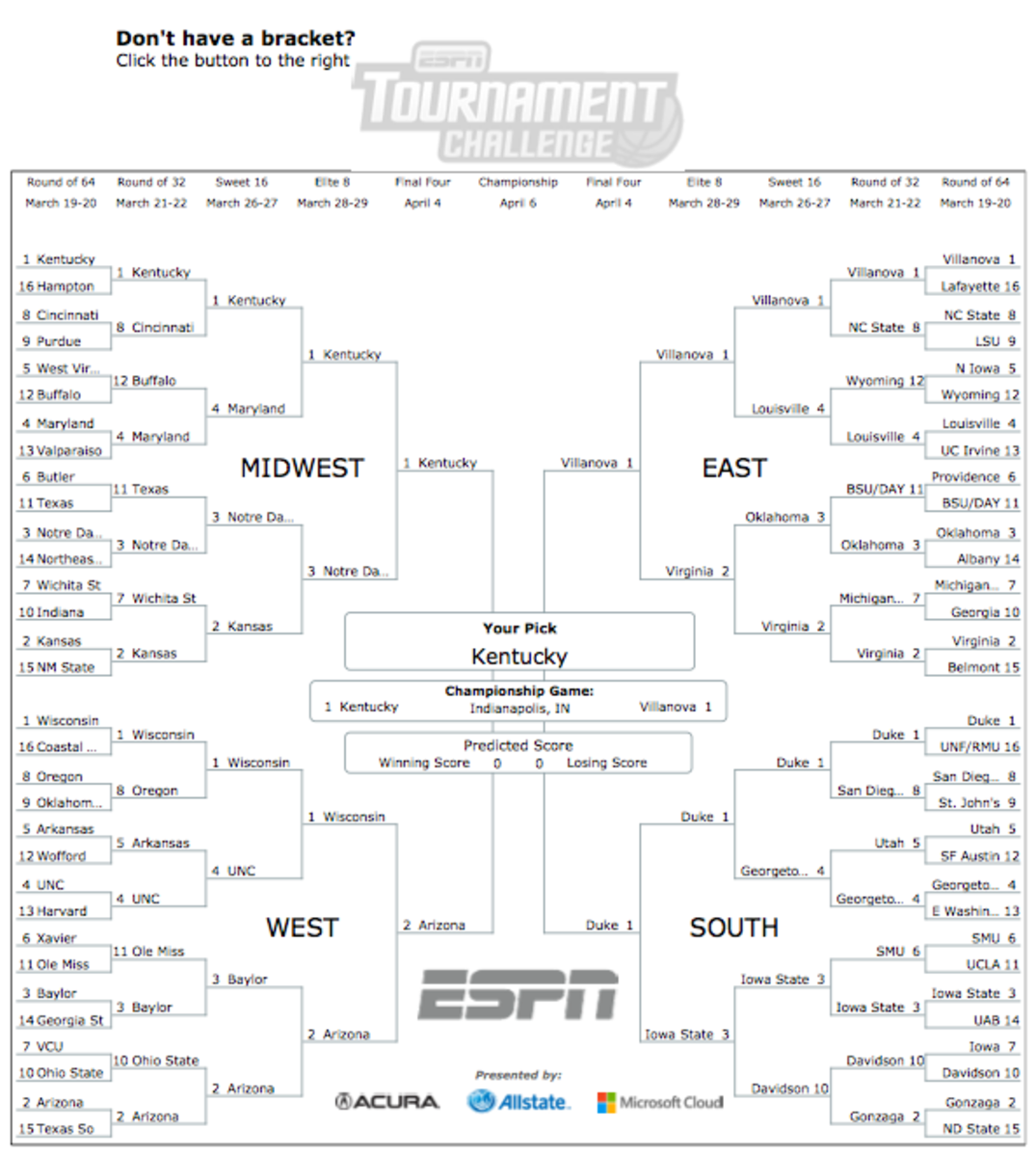 What do you think of the President's picks?