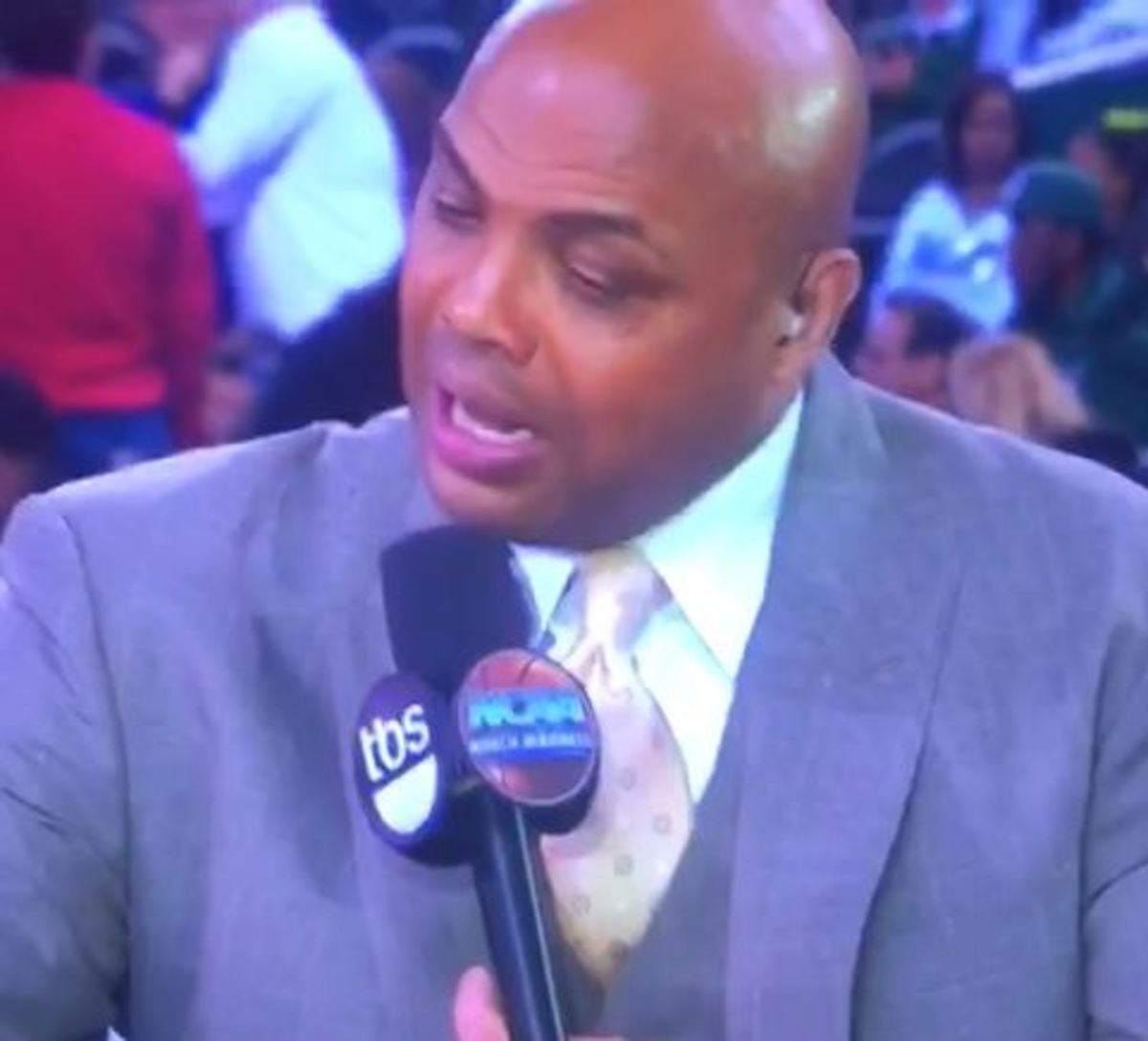 We – and the rest of the country – know that Charles Barkley doesn't really watch college basketball, so when he says something completely, hilariously wrong, it shouldn't surprise us.
The NBA analyst managed to say something tonight that surprised us, though.
Following Kentucky's loss to Indiana in the NCAA Tournament's second round this evening, Barkley was quick to praise John Calipari for his coaching job this season. "His best coaching job," he said. Barkley went on to say that Kentucky "is not a good team" and lacks a decent amount of talent.
"They usually have a bunch of McDonald's All-Americans, but all these guys do is eat at McDonald's," Barkley quipped.
Yeah, that's just false.
Kentucky has four players on its roster that played in the McDonald's All-American Game – Tyler Ulis, Isaiah Briscoe, Alex Poythress and Marcus Lee – and has at least two more players who could have played in the game if not for other reasons – Jamal Murray and Skal Labissiere.
The Wildcats had some problems developing some of that talent for this year's roster, especially in the frontcourt, but if you're ranking college basketball teams on skill, UK's easily in the top 10, if not higher.
Barkley talking about Kentucky like Cal was coaching a bunch of mid-major reaches. Easily a top-five roster based on recruiting rankings.

— Jeff Ermann (@Jeff_Ermann) March 19, 2016
This year's Kentucky team definitely wasn't one of Calipari's best ever, but to say that it lacked a lot of talent is just wrong.
Don't worry, though, Kentucky fans. There's more talent on the way. The Wildcats have four McDonald's All-Americans in their 2016 recruiting class.