LSU football usually has a pretty good time on National Signing Day. Today, however, fans are not happy.
The Tigers have a pretty highly-rated class at the moment. Right now, LSU football has the 14th-ranked class in the country, and fourth-ranked group in the SEC.
Most programs would sign for that in a minute. Not LSU fans though.
The Tigers haven't had a class fall outside of the top 10, at least based on the 247Sports composite rankings, since 2012. That year, Les Miles's group finished 13th.
Much of the angst over this year's group stems from one player. Five-star cornerback Patrick Surtain was long-considered an LSU lean.
As of today, before his decision, 57-percent of those picking in the 247 crystal ball thought he would be a Tiger. That was 100-percent through much of his recruitment.
Alas, he did not choose the Tigers. In a recruiting upset, he went with Alabama, as much of an upset as choosing the perennial recruiting national champions can possibly be.
Surtain is the No. 6 player in the nation, and the top-ranked cornerback in the class. He's also ranked second in talent-rich Florida. This was a tough loss for LSU fans to swallow, and many of them are very mad online today. A sampling of some of the threads posted to the popular Tiger Droppings message board.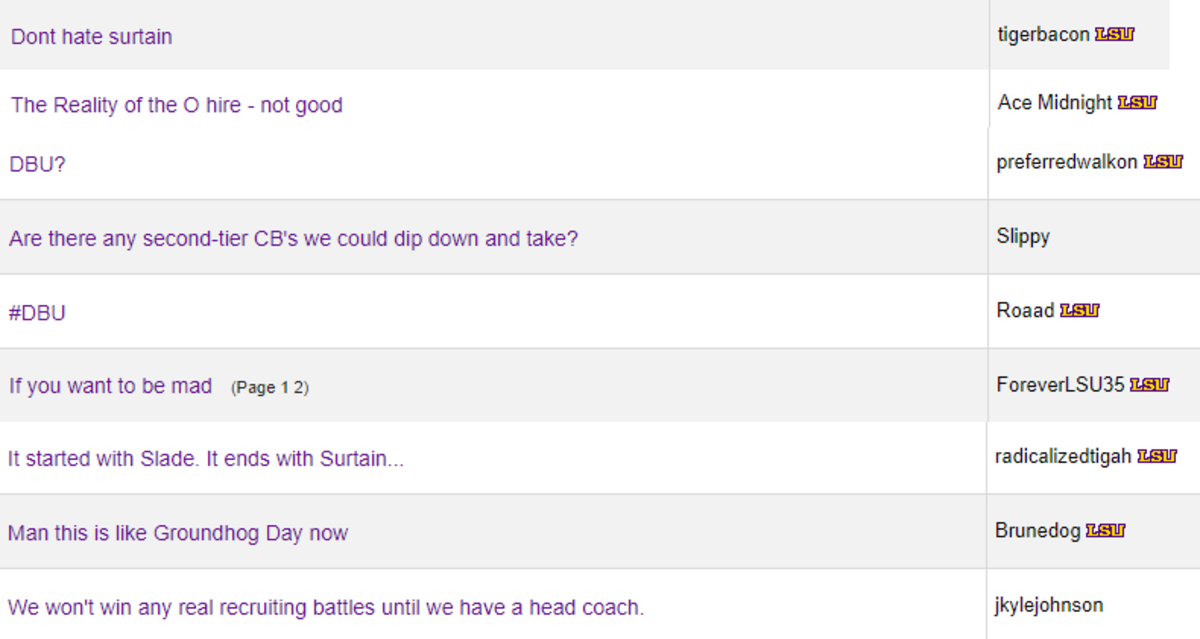 That's not the only message board blowing up. From Geaux247: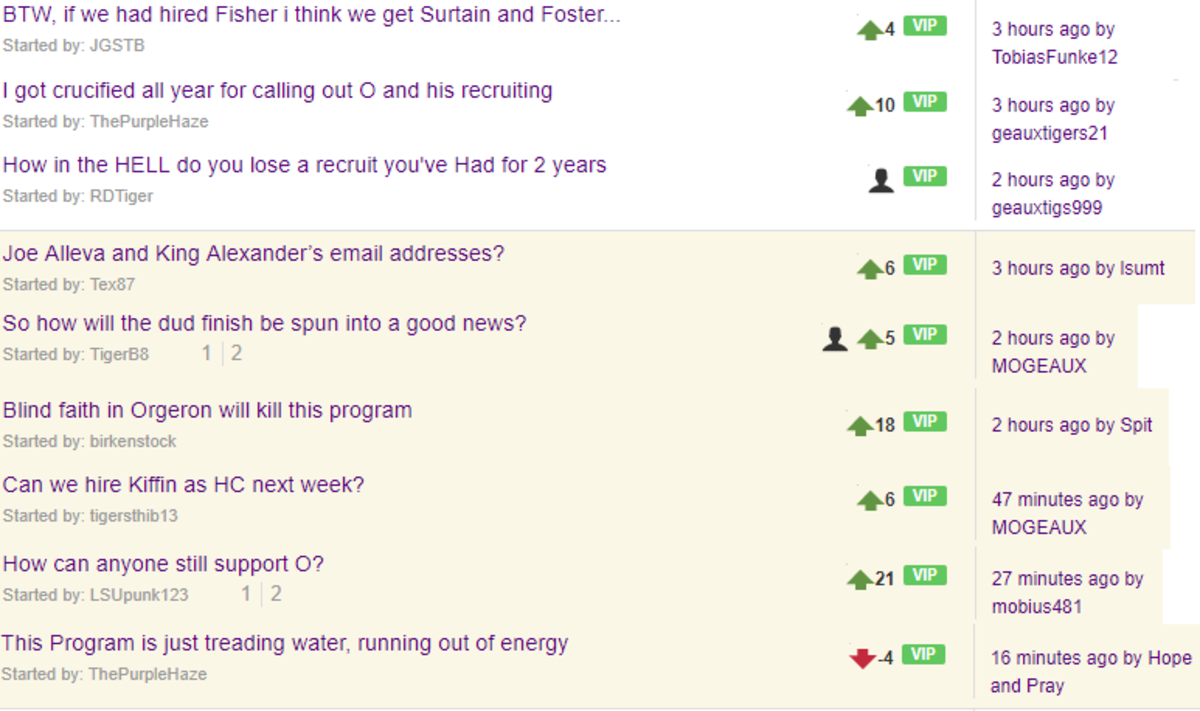 Maybe LSU has run out of steam and Ed Orgeron is not the answer. However, with some of these posts, you'd think the Tigers were getting out-recruited by Louisiana Tech and Tulane.
Still, the overall results have not improved since the Tigers moved on from Les Miles. If that doesn't change this fall, there'll probably be legitimate discussions to have at the end of next season.