South Carolina men's basketball coach Frank Martin is not someone to trifle with on Twitter.
The Gamecocks have been one of college basketball's pleasant surprises this season. The team is 15-3, and 12-0 with star guard Sindarius Thornwell in the lineup, after last night's 57-53 win over No. 19 Florida.
The game served as a nice showcase for South Carolina basketball, which is having a very successful year on both the men's and women's side. During the broadcast, SEC Network discussed the strides both teams have made.
. @SECNetwork took a moment during the game tonight to shine some light on Gamecock Basketball! @dawnstaley @FrankMartin_SC pic.twitter.com/v7hqjWHZOk

— Gamecock Athletics (@GamecocksOnline) January 19, 2017
Of course, because Twitter, one Florida fan couldn't let South Carolina have its moment.
@GamecocksOnline @SECNetwork @dawnstaley @FrankMartin_SC
Nobody cares

— Nathan Tribble (@tribble_nathan) January 19, 2017
Tribble made a serious mistake here in leaving Martin tagged on his tweet, because the Gamecocks head coach was NOT having it.
Really? We had 17000 ppl at the game last night. U have 3 followers. So ppl don't care about… hmmmmm https://t.co/pIiZDHQ17P

— Frank Martin (@FrankMartin_SC) January 19, 2017
And to pour salt on the wound, he couldn't even pick up a fourth follower after getting lambasted by Martin.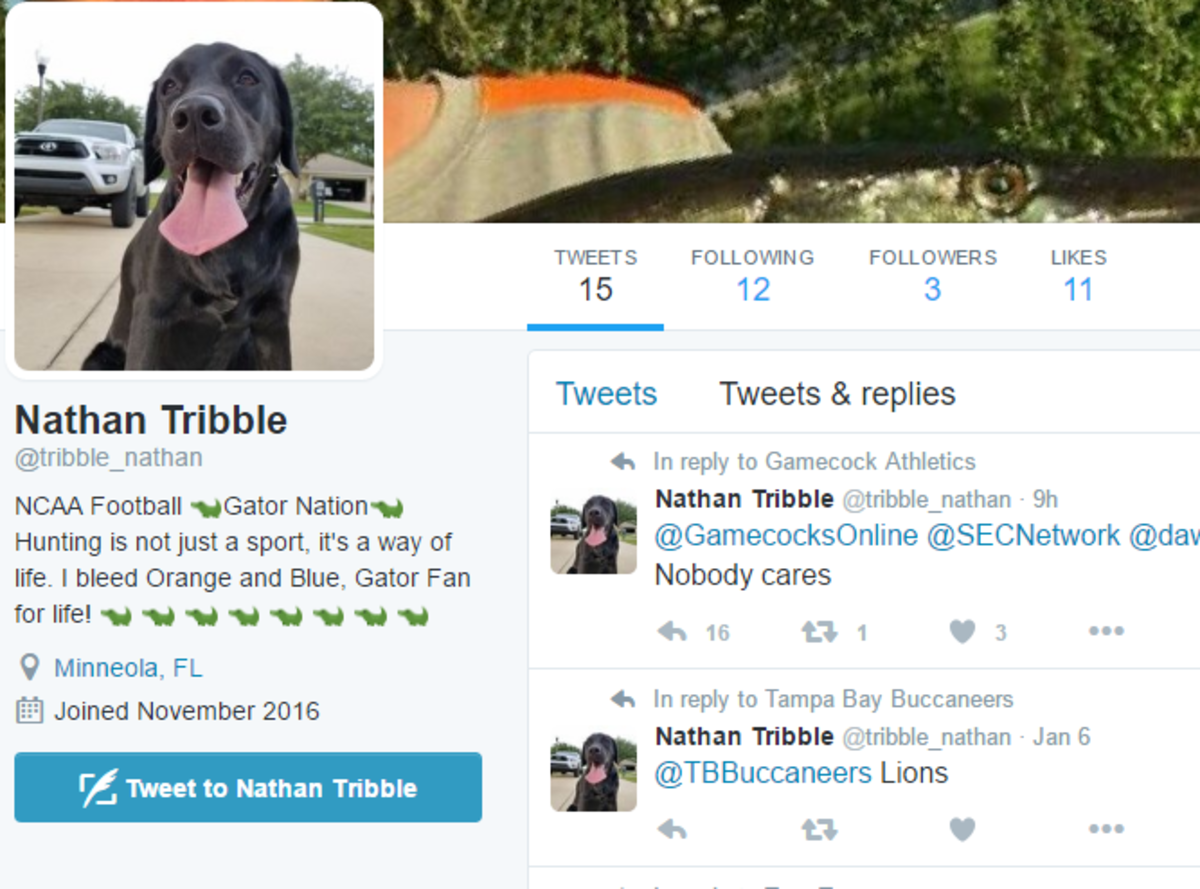 Public service announcement: if you drop into Frank Martin's mention, he will clap back hard andwithout hesitation.