It's only fitting that Kentucky and Tennessee meet for a third time this season. The Wildcats and the Volunteers exchanged blowout victories in their two prior matchups, but this one now is for all the marbles.
With a trip to the SEC Championship on the line, expect both teams to play at the highest level possible. Not only do they want a chance to win the conference title, but they also could earn a No. 1 seed in the NCAA Tournament by winning two more games.
Kentucky easily defeated Alabama in the quarterfinals in large part because of PJ Washington. The sophomore forward had a double-double with 10 points and 12 rebounds, and Tyler Herro was huge with his 20-point performance.
On the flip side, Tennessee put Mississippi State to rest in the closing minutes of the second half. Admiral Schofield had the sports world talking about his emphatic dunk over Robert Woodard.
These two sides are pretty evenly matched, yet the slight advantage goes to Kentucky for the rubber match.
According to ESPN's matchup predictor, the Wildcats have a 50.3 percent chance of winning this contest.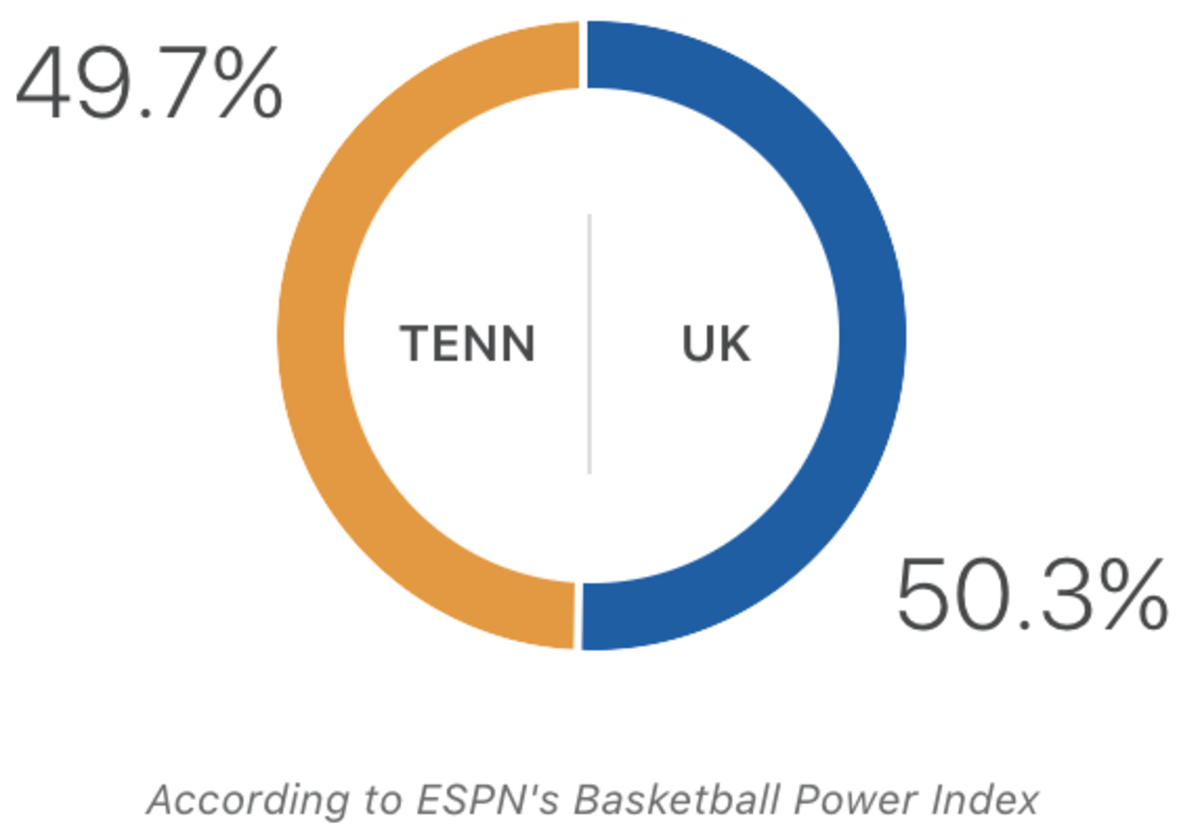 One difference for this matchup is that Reid Travis will be available for the Wildcats. He missed the previous showdown against the Volunteers due to a knee injury.
The winner from this semifinal will battle Auburn or Florida in the SEC Championship.